Textile manufacturers globally; are focused in improving the quality productivity and energy consumption. The industry is currently waking up to the call of preserving the environment, its conservation, and exploration of Green technologies concerned with climate change and improvement in its sustainable operations. New machineries are introduced in the market to go with the needs of the industry.
Here is a recap of the textile machineries launched in the market during the recent past.
New 5 Series Line: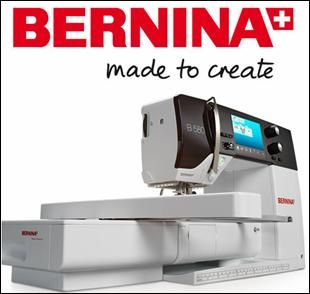 BERNINA of America announced its new 5 Series line of sewing machines. The 5 Series line consists of three innovative and versatile machines including the BERNINA 530 for the sewing enthusiast, the BERNINA 550 QE for the passionate quilter, and the BERNINA 580 E for the sewer looking to advance into embroidery. Each model is easy to use, packed with features and designed with the customer's creative future in mind. BERNINA 5 Series boasts cutting-edge features developed by a team of experts in Switzerland.
The manufacturing quality of the BERNINA 5 Series is reflected, among other things, in the precision of its stitches and its high-piercing power. The needle penetrates easily through several layers of thick fabric, including leather and canvas. An additional feature included in the BERNINA 5 Series machines includes a user-friendly interface with crisp LCD displays. The models also provide an exclusive level of Stitch Control that allows you to alter the stitch length, width and needle position, or even create custom combinations.