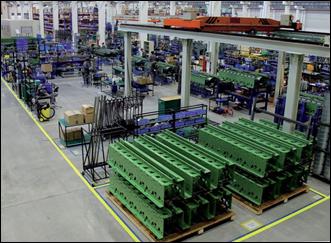 Textile is one of the major sources of employment generation. Textile machinery is the backbone of this sector. With every passing day demand is increasing for new equipments. Textile machinery industry requires great investments in research, deep know-how, long experience in textile, mechanic and electronic fields. Therefore countries having a first class production are few. Here is a look at the textile machinery market of a few countries.
Global machinery market is growing drastically with a distinctive progress. With the advancements in technology, automation in textile machinery has seen immense improvement. Latest technologies focus more on flexible, energy efficient and perfect machineries. In the past decades, textile engineering had played a vital role in modernizing the textile sector.
China's machinery industry play's a significant role in catering to global as well as domestic demands. Textile industry in India is considered as a pioneer industry, as India's industrializations in other fields have succeeded through the resources generated by textile industry. Italian textile machinery industry is one of the major machinery manufacturers and its technology is regarded as highest in the global textile machinery market. European Union is one of the largest exporters of textile machinery in the global forefront. Hong Kong depends more on imported machinery for its local textile industry, and also for its trading with the Mainland China.