Clothes are our second skin, Man before civilization has been using the art of decorating fabrics which we wear and use for end number of purposes. Surface designs created on the fabrics as well as self woven designs is called textile Designing.
Definition:
Textile design is the process of creating designs and structures for knitted, woven and non- woven fabrics. Textile designing involves producing patterns for cloth used in clothing, household textiles (such as towels) and decorative textiles such as carpets.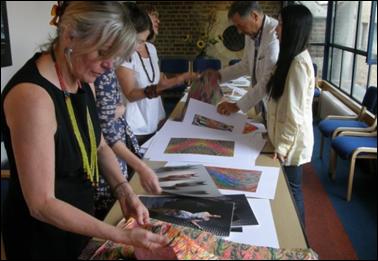 The textile industry in India comprises of the handloom, power loom and craft sectors to newer areas, like the paper and automobile industries.
Automotive textile deals with the fabric used in car interiors. A car company, designs the interiors of a car keeping certain aesthetics in mind. The brief then goes to the automotive textile company which creates a fabric as per the clients needs, for the seating of the car with the textile, and sends it to the car company.
Textile designers are the trained professionals having sound technical knowledge of every aspect of fabric manufacturing. They need to have deep understanding of fiber, yarn preparation process and textile construction methods. With advent of technology textile designing art is made easier by modern process as CAD/CAM technology.
Job Opportunities
Textile Designers have to make creative, stylish and contemporary designs as per the market demands. Although it seems to be quite simple, the work of textile designers is a little complex as they have to coordinate different facets of textile manufacturing with market demands as well as fashion trends of the day.
As such, this profession calls for a set of skills that every designer should possess. These skills can be listed as follows:
Creativity

Technical knowledge

Commercial awareness of textile industry

Research and data handling capacity

Critical analysis and interpretation of materials
Textile Designer needs to keep in mind the end use, durability, comfort and visually appealing factors of the fabric. Technological innovations play an extremely important role to suit the use.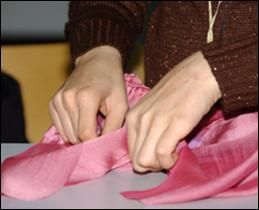 A textile designer can be employed in the garment, fashion, home furnishing and the interiors segment among other industries. Keeping abreast with trends is also a part of the job requirement, as the textile industry caters to global markets. Textile is one industry which religiously follows international forecast in terms of color, prints, and textures. Indian companies also take part in textile fairs like Texworld in Paris so as to keep themselves updated with technology and innovation. In fact, their learning is a continuous process as they have to keep themselves updated about any new techniques or developments in the field of textile designing. Not only this, they have to keep tract of the prevailing fashion trends as well as social, cultural and historical perspectives of the region for which they create textile designs.

Today, a host of degrees as well as diplomas are offered at the graduate and postgraduate level to equip you with these skills. However, an inclination towards design with a willingness to always be surrounded by loads of fabric is mandatory to make your mark in this industry.
Textile Designing courses offering institutes in India
National Institute of Design, Ahmedabad

National Institute of Fashion Technology, Bengaluru, Bhopal, Chennai, Gandhinagar, Hyderabad, Kangra, Kannur, Kolkata, Mumbai, New Delhi

Pearl, Delhi, Jaipur

JJ School of Arts, Mumbai

SOFT, Pune

Working Options of Textile Designers

The textile designers are mostly employed by the design studios. Alternatively, they provide one of the most basic textile services i.e. textile designing to the textile manufacturers through freelance work. They sometimes establish their own workshop as a designer-maker producing textile designs for sale through galleries or exhibitions. The working options of textile designers include:

Freelance designer

In-house designer

Stylist

Color Specialists

Curator

Printing Supervisors/ Managers
Reference: