The trend of flash stores or pop-up retail is catching up fast, proving to be a successful commercial tool.
Retailers roll the dice, adopting innovative strategies to draw crowd. They add elements of exclusivity and surprise to their marketing to give a fresh feel to the shoppers. Pop-up stores are an old trend that is picking up pace now. It is also known as Flash Retail as it comes and goes in a flash. It is a creative blend of retailing and event marketing. Though gaining buzz recently, the trend dates back to the 90s when a Los Angeles based store launched the first pop-up store in U.S.
Pop-up stores involve in opening short term spaces in a mall or a similar kind of a place. Generally, the space is hired by the brand for a short period of time ranging from a day to a few weeks. They are real stores in all ways, but are time bound. They give similar experience of a walk in store to the shopper. Retailers operate these shops for a short period of time in a place, and then morph into something else or just wind it up.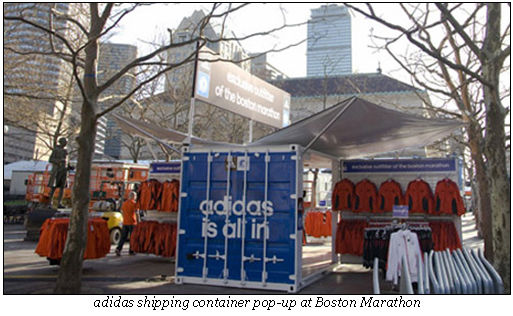 Largely opportunistic, and exploitative, flash stores are mainly seasonal such as Christmas, Halloween etc. Spring and summer are the period for bridal stores, and late summer is the time of back to school stores. Retailers utilize unrented spaces in places where more number of shoppers drop in, and operate without the commitment of a rental contract. It requires the application of strategic planning, and is more tactic by nature. It creates upticks in sales, while promoting the brand in a unique way.