The trend of flash stores or pop-up retail is catching up fast, proving to be a successful commercial tool.
Retailers roll the dice, adopting innovative strategies to draw crowd. They add elements of exclusivity and surprise to their marketing to give a fresh feel to the shoppers. Pop-up stores are an old trend that is picking up pace now. It is also known as Flash Retail as it comes and goes in a flash. It is a creative blend of retailing and event marketing. Though gaining buzz recently, the trend dates back to the 90s when a Los Angeles based store launched the first pop-up store in U.S.
Pop-up stores involve in opening short term spaces in a mall or a similar kind of a place. Generally, the space is hired by the brand for a short period of time ranging from a day to a few weeks. They are real stores in all ways, but are time bound. They give similar experience of a walk in store to the shopper. Retailers operate these shops for a short period of time in a place, and then morph into something else or just wind it up.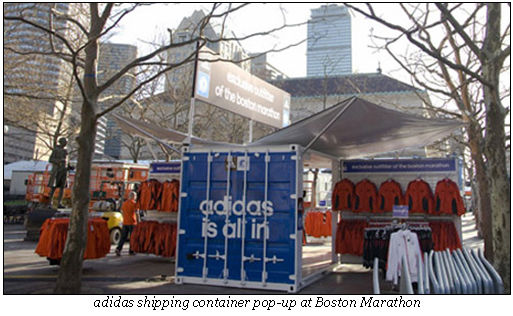 Largely opportunistic, and exploitative, flash stores are mainly seasonal such as Christmas, Halloween etc. Spring and summer are the period for bridal stores, and late summer is the time of back to school stores. Retailers utilize unrented spaces in places where more number of shoppers drop in, and operate without the commitment of a rental contract. It requires the application of strategic planning, and is more tactic by nature. It creates upticks in sales, while promoting the brand in a unique way.
Pop-up stores offer the best option for test marketing of merchandise. It also adds to the exclusivity of the brands, thereby enhancing brand image. The strategy allows the retailer to test market his merchandise and also enables to gauge his customer. Innovative ideas can be experimented during the launch of the store. Not just restricted to the introduction of merchandise, flash stores are also powerful marketing tools.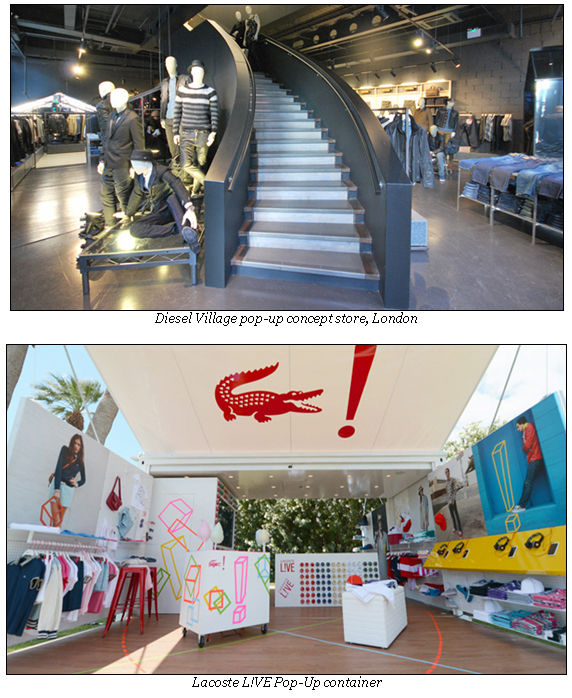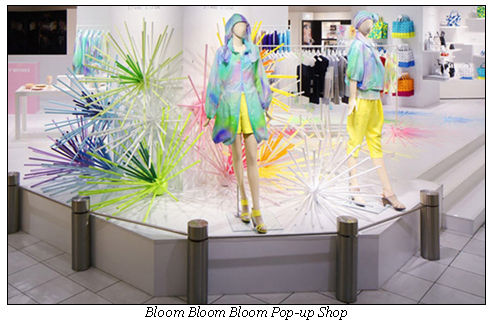 Retailers need to focus on visual appeal while designing a flash store. If the store is not eye-catching, is uninviting, then entire purpose becomes futile, and the retailer is left without any profits. Care should be taken to display the right assortment of products, and in a right way. The retailer need to focus on display and image starting from the store layout, designing, interior, exterior, visual merchandising till the ultimate shopping experience of the customer. Visual merchandising should be of utmost priority, as it attracts the customer towards the store. These stores are mostly set up on big shopping malls where several customers walk in. They are also used as space fillers in malls.
Pop up stores mainly offer limited editions of established brands or the collections of upcoming designers. The aim of the store is to create a feeling of exclusiveness in the minds of the customer and motivate him to grab the opportunity while it lasts. Sometimes it is also used to introduce new collections that have not hit the store racks of the main stores. This would be a test marketing process.
These stores are enormously cost effective. Retailers will see the same long term success as traditional retailers due to reduced operating costs. Pop-up stores are becoming a bona fide retail trend. The key to succeed in the retail market is to identify the strategic values of business, and thoughtfully target the use of pop-up retail to expand retail opportunities. Flash stores will write a history of their own.


References:
1. Trendwatching.com
2. Retailcustomerexperience.com
Image Courtesy:
Retaildesignblog.net