International retailers with deep pockets are in the offing to gain entry into these two Australian cities.
Globalization of retail is an interesting phenomenon. Until a decade ago it was seldom thought that retailers from one country would set foot into another. But currently, retail giants are spreading their wings, contemplating to enter new markets to cash in on the new opportunities. Sydney and Melbourne maintains their rank among the top 10 expensive markets for retail space; globally. Retailers from across the globe are waiting on their wings seeking entry into these two Australian cities.
Australian Retail market:
Despite economic downturn, apparel retail industry continues to grow at a healthy rate. Retail industry is very advanced, and new merchandise can reach the consumers faster and at a lower price. Global retailers are seeking entry into the Australian retail market, with many of them already in the process of rolling out stores; locally. A Colliers International research states that among the global retailers chalking plans, 40% of them are from the US including Abercrombie & Fitch, Banana Republic, and J.Crew. Other retailers from European, Asian, and Middle East countries are also planning foray into the Australian market.
Retailers entering into the Australian market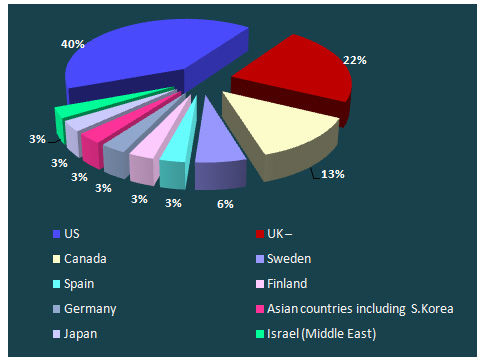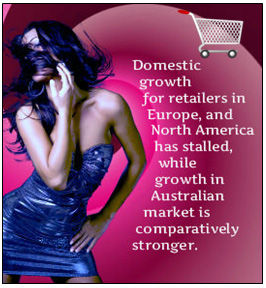 Domestic growth for retailers in Europe, and North America has stalled, while growth in Australian market is comparatively stronger. Though Asian retailers do not show much rush, a few of them are looking for options to target Australia.
Global retailers have an advantage over domestic Australian retailers. Operating globally gives them economies of scale which can be used to bring merchandise into Australia for lesser price. Sophistication and bargaining power of the global retailers enables them to make maximum utilization of the available opportunities.
Sydney & Melbourne in the top expensive retail markets:
Retail giants are considering opening approximately 300 shops in Sydney, Melbourne, Perth, and Brisbane in the next few years. Sydney ranks as the fifth most expensive retail market; globally and Melbourne ranks eighth as per the 2012 data.
Retailers foraying into Australia
Retailer

Space sought
(square meter)

Current number of stores

Planned future stores

Uniqlo

40,000

0

25

Zara

30,000

6

20

Topshop/Topman

27,000

2

15

H&M

20000

0

10

Williams-Sonoma

20,000

0

10

Apple

15000

18

30

Gap

12,000

3

15

Abercrombie & Fitch

10000

0

10

Lululemon athletica

7,500

18

30

Hollister

7000

0

10
Source: Colliers International
With many new retail brands, particularly apparel brands planning to enter into Australia by 2013, demand for retail stores in cities like Sydney has increased. Majority of the retailers entering the Australian market are from general apparel and fast fashion sectors. The appetite of the Australian consumers is identified through their online shopping attitudes, and their preference expressed for international brands.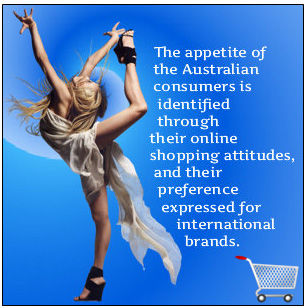 Despite the growth of online retailing, there is an increasing demand for physical stores. Much of the high street and shopping centre locations are split between the cities of Melbourne, and Sydney. The average store size is of 800 square metre, and boutique go up to 2000 square metre.
New retail stores are showing good performance, and demand for additional stores is rising. Topshop had proved to be one of the most successful franchises in Melbourne, and this had enhanced the interest of other retailers. US department stores Nordstrom, Macys, Saks Fifth Avenue, etc offer shipping to Australia, for the sales generated through their online stores. The high profile opening of Gap in Melbourne, followed by Zaras first store in Sydney initiated excitement for retailers. While major brands are confident to enter into the market through their independent free standing stores, few other brands opt for store-in-store concept, or through collaborating with department stores. UKs luxury brand Agent Provocateur has opened a boutique at David Jones in the Sydney and Melbourne.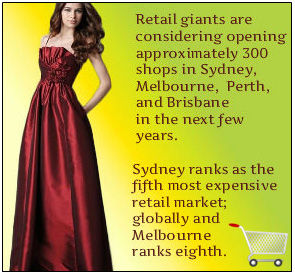 Retail business in Australia is considered to be done professionally, and corruption is less. The new concept allows retailers to explore new markets, and launch their brand in a foreign market. The retail landscape is constantly evolving, and global retailers have accelerated pace with it. Initial sales results show optimism, but competition is intensifying with more retailers entering the market. Time will take the test of which global brands will prosper in Australia.
References:

Colliers.com.au

Smartcompany.com.au