Anyone who is fairly educated about designer clothes will agree to this statement that designer labels come with a price. There are several designer brands that have established their names all over the world. Numerous people shell out big bucks to own a designer wear and their loyalty is not without a reason. One is looked at, admired, envied only for the piece of art that they possess. Having said this; for all this adulation, can paying a huge price for an exquisite designer wear be considered more? Not really.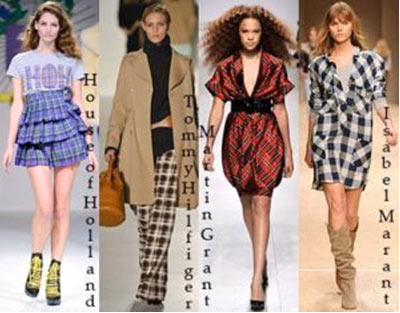 Designer outfit gives the wearer a feeling of being unique and exclusive. Just as the celebrities around the world flaunt their desired brands and make every eye ogle on them, similarly anyone who owns a designer wear can fantasize to be among the rich and famous. Wearing a designer label makes you stand out in the crowd and brings you among the elite class of people. Who wouldn't enjoy the admiration that makes one feel special and extraordinary?
If we look at fashion as an art, then the designer clothes are creations of art. Therefore, they are expensive, special and one of its kinds. While buying outfits designed by Roberto Cavalli or Balmain, be assured that one owns an exquisite work of art. Hence, it comes with big price money. Although designer clothes are expensive, there is a huge market for these luxurious items. People are willing to spend money on designer clothes for giving them a distinct identity in the society. The quality of the fabrics, fabulous designs, ideal fit and comfort attract people to buy one.
Designer garments are an epitome of latest fashion. Apart from being stylish and distinct, there are other factors that make designer clothes expensive. A designer outfit will perfectly fit your body at the same time will be comfortable to wear. When garments are not made on large scale but aiming a small audience, then its cost rises. The price also depends on the fabrics used. Usually, the top designer brands use high quality fabrics.
It is important to understand how a designer wear is assembled, stitched and the final finishing is given. A garment that has been constructed by machines would be less expensive and can be made quickly. However, hand stitched clothes are more costly as it is time consuming and needs skilled workers. Even its stitching decides the durability of the garment. A highly skilled tailor will sell his final product when it is perfectly finished and every detailing comes with a price.
Furthermore, the service that is provided before and after the purchase need to be considered. As designer pieces are exclusive and expensive ones, any issue regarding the clothing before and after purchase will be taken care of to provide complete customer satisfaction. Additionally, when you buy a designer product, it comes with a brand name and it's goodwill in the fashion industry. Premium brands can be owned at premium prices alone. People enjoy the privilege of wearing designer outfits which distinguishes them from others.
Every individual has his or her own reasons to pay high price to buy a designer wear. Some would choose a particular brand for a perfect fit and comfort or high quality fabric, while few choose to wear designer clothing for their love for unique craftsmanship and exclusive designs. For others, it may be a mere reason to show off their wealth and grab attention. Designer products have become a status symbol of belonging to the cream group which includes the celebrities, influential people and the leaders of the world.

There are many designer brands that are successful and are in great demand. However, few have reached a position of being most expensive and stylish brands. These labels swear to immerse you in latest fashion and titivate in the trendiest attire. Gucci, a renowned Italian brand, produces designer clothing for both men and women. Along with designer clothes, it is also famous for fashionable handbags, lavish luggage, designer shoes, cosmetics, jewellery and sports goods. It has earned this position with its best quality products which are luxurious, stylish and extraordinary.
Channel has made its name among top fashion brands for the rich and famous. It has received appreciation from the elite groups and remains a status symbol of the privileged class. Prada, again an Italian brand hands out stylish attires and satisfies the needs of fashion devotees worldwide with its valuable service. Prada clothing is an established and expensive clothing brand which has enticed many Hollywood stars with its exceptional clothing line. Other most expensive brands in the top ten are Armani, Versace, Dior, Fendi, Valentino, Marc Jacob and Guess.
When a brand charges high fee for a designer wear they put in ample time, efficiency and funds to create an exclusive and unique piece. Skilled professionals work to craft each piece of designer wear. There are few brands that produce handmade clothes. One has to spend a big sum to buy handmade clothes. This is because the way these garments are made, with perfect finish and very durable. The person who owns the designer wear and the audience is in awe when they see the final product.
Fashion enthusiasts all over the globe are ready to pay high price to own a designer wear from their favorite designers. As these designer wears are expensive only the elite class or the prosperous ones can afford it. However, for others it is a faraway dream, something to be admired. But with price there comes possession that is priceless.
Designer wear makes one feel special, comfortable, unique, impeccably glamorous and stylish. It adorns your personality with enviable appeal and a distinct identity. So, anyone who has money to spree will not think twice before spending a big sum to own such priced possessions. As mentioned earlier, each designer wear is a unique creation of art which is to be loved and treasured. Exceptional things come with exceptional price.
References:
1. Willbarnesonline.com
2. Realmenrealstyle.com
3. Ezinearticles.com
Image Courtesy:
1. Vigfashion.blogspot.com
2. Gucci.com
3. Zzzfashion.com