The year twenty thirteen has not been the best of time for apparel retailers. In developed countries the sales remained flat, while emerging economies remained important sources of growth. The BRIC (Brazil, Russia, India, and China) nations remained apparel retail hubs and continue to remain attractive markets for global giant retailers this year too. Along with these, countries like Chile, Uruguay, Kuwait, Mongolia, and Georgia are potential markets with strong development.
In the New Year apparel retailers hope to breathe a sigh of relief with gradually improving markets and economies. The following are some insights and trends online and offline retailers will require following in order to survive and tap potential markets. Apparel brands with global presence need to have sales and offers based on every country's own popular festivals. Hence consumers can soon expect Chinese New Year and Hanukah sales by their favourite international clothing labels too.
Apparel retailers who are targeting young consumers will see a good turn-up as these junior shoppers are likely to spend less on gadgets and electronics this year, and stock up on the latest fashion garments. With the employment scene improving slowly, the stock markets looking positive and settling budget issues, consumers are likely to return to spending and splurging soon.
Weather has a huge impact on purchase decisions of consumers. Apparel retailers need to understand that different parts of the world experience different climatic conditions at a time. With technology on their side, they have the ability to reach consumers beyond certain geographical locations. A particular region may be experiencing summer while in some other continent it may be raining or relatively cooler climate. Capturing such markets will widen their customer base and help generate better revenues.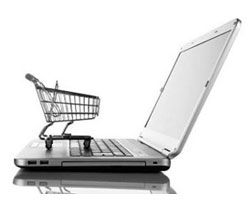 Online retailers unlike apparel store owners do not face the barrier of being situated in a particular location. With the help of advanced analysis, dynamic site content, e-mail alerts, e-tailers can target customers at the right place at the right time.
Apparel retailers who know their customers will benefit highly in 2014. Personalization is the key to trigger online sales. Sending customers e-mailers of their favourite products and alerts of discounts on products they've been eyeing on is the best way to reach one's customer base. Investing in software programmes that can generate automated triggers based on on-site activities will certainly be of help to apparel retailers aiming to push and drive the sales.