The year twenty thirteen has not been the best of time for apparel retailers. In developed countries the sales remained flat, while emerging economies remained important sources of growth. The BRIC (Brazil, Russia, India, and China) nations remained apparel retail hubs and continue to remain attractive markets for global giant retailers this year too. Along with these, countries like Chile, Uruguay, Kuwait, Mongolia, and Georgia are potential markets with strong development.
In the New Year apparel retailers hope to breathe a sigh of relief with gradually improving markets and economies. The following are some insights and trends online and offline retailers will require following in order to survive and tap potential markets. Apparel brands with global presence need to have sales and offers based on every country's own popular festivals. Hence consumers can soon expect Chinese New Year and Hanukah sales by their favourite international clothing labels too.
Apparel retailers who are targeting young consumers will see a good turn-up as these junior shoppers are likely to spend less on gadgets and electronics this year, and stock up on the latest fashion garments. With the employment scene improving slowly, the stock markets looking positive and settling budget issues, consumers are likely to return to spending and splurging soon.
Weather has a huge impact on purchase decisions of consumers. Apparel retailers need to understand that different parts of the world experience different climatic conditions at a time. With technology on their side, they have the ability to reach consumers beyond certain geographical locations. A particular region may be experiencing summer while in some other continent it may be raining or relatively cooler climate. Capturing such markets will widen their customer base and help generate better revenues.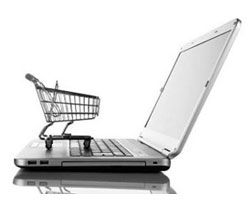 Online retailers unlike apparel store owners do not face the barrier of being situated in a particular location. With the help of advanced analysis, dynamic site content, e-mail alerts, e-tailers can target customers at the right place at the right time.
Apparel retailers who know their customers will benefit highly in 2014. Personalization is the key to trigger online sales. Sending customers e-mailers of their favourite products and alerts of discounts on products they've been eyeing on is the best way to reach one's customer base. Investing in software programmes that can generate automated triggers based on on-site activities will certainly be of help to apparel retailers aiming to push and drive the sales.
A personalized e-mail or message from one's favourite apparel brand with updates on just the right products and styles one is looking for will attract customers to the store online and in-store, which will also build the relationship between the brand and the individual leading to higher customer satisfaction and brand loyalty. Small and medium scale retailers are customizing products according to the needs of their customers and capturing the market.
With too many fishes in the sea, the apparel retail market is highly competitive. Building trust and loyal customers are areas which many brands are now focusing towards. This means not just updating about sales and offers but developing a loyalty points system, groups with "real" benefits, and providing exclusive content to very important and loyal customers. Apparel brands are moving in the direction of providing honest and genuine offers to their customers.
With the development of omni-channel retailing and promotions through social networking sites adds up to the huge sum of data for retailers to study and analyze. Number of likes, reviews, and ratings continue to influence customers and hence scrutinizing such data to predict and get useful insights becomes necessary for apparel brands.
As a result of providing a seamless shopping experience, hyper-targeting shoppers in physical stores is about to be on the rise in 2014. Pinging customers about offers, new collections, available sizes, and discounts on their mobile phones will provide personalized experience even offline now. With the launch of Apple's iBeacon and Google Glass, that lets customers compare prices through notifications or details of an item, the apparel retail scene is going get extremely competitive.
The improving financial conditions of markets seem to signal towards a positive prospective growth in the apparel retail world. But with multi-channel retailing experiences rapidly expanding, it becomes even more challenging for retailers to manage customers using different mediums. The only way to tackle such a problem is to develop a well-researched approach to provide better service, incentives, and rewards to keep customers hooked. Also the trend of click and collect is catching up slowly among customers and hence online only retailers will soon have to open pop-up stores or make their physical presence felt.
Therefore it can be concluded from the above speculations and trends that 2014 is going to be extremely customer centric and yet again the customer will drive the market and be the king. Valuing feedback, being agile, and adapting to consumer preferences rapidly should be a mantra apparel retailers, both online and offline need to adhere, to stay in the game and call their shots for the year 2014.
References:
1. Skymosity.com
2. Forbes.com
3. Theguardian.com
4. Retailcustomerexperience.com
Image Courtesy:
1. Apparelaccessoriesluxurygoods.retail-business-review.com
2. Apparelstrategist.com