With the m-commerce and e-tailing space growing by leaps and bounds, the physical stores have been losing their charm. Understanding purchase patterns and buying behaviors is not enough to run a fully operational store. Nor are offers and discounts luring customers in competition to deals online apparel sites have to provide. So what can beat the experience of buying online and make an individual enter a brick and mortar store?
There is one thing that physical stores can provide and can leverage on in contrast to their internet counterparts. It is providing an experience of shopping in store with the help of sensory retailing. Using the digital technology to advantage and applying different neurotic stimulations of touch, sound, smell, vision, and even taste to provide an experience to the customers. The food and beverages industry has received a tremendous response by such marketing. But now many fashion brands and apparel retailers have and are willing to give sensory retailing a shot.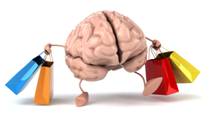 What does sensory marketing essentially do? Provoking emotions in individuals makes it easier to persuade. Senses can trigger these qualities and have an emotional appeal. According to Manzano, point of sale sensory marketing consists of using ambient elements that impact customers' senses and make their emotional, cognitive, and behavioral responses favour the creation of a brand image and encourage purchases.
Imbibing sensory retailing in apparel branding of physical stores can play a big role in driving purchase decisions. According to Kotler, visual, aural, olfactory, and tactile are four senses, which when engage customers to create an experience, leave a strong memory of the brand or store.
Visual sensory retailing is the color, lighting, and the layout of a store. These have a huge impact on the mood and purchasing behavior. A store must stand out from its surrounding environment and look visually stimulating to grab attention and create interest for people to walk-in and explore. The store layout needs to let customers to navigate freely and have easy access to merchandise. Lighting is also a vital element. Denim or a men's suit store needs to have cooler tones of color and lights to set a comfortable ambience. Having additional lights on certain products attract more interest than the rest.
Music is another aspect that has different effects on emotions, cognitions, and behaviors of customers inside a store. The kind of music, the genre, and tempo decide the amount of time an individual spend in the store and the speed at which one navigates around the merchandise. Abercrombie & Fitch uses dim lighting, loud peppy music, and an attractive young staff which appeals to its target group of teenagers. The tempo of the music affects the amount of time customers are willing to wait at billing queues during high traffic days at a store. Familiar music is more appreciated by customers in comparison to unfamiliar. Jingles played in-store also form a strong association between the brand and the customers.
Scent is the only sense processed in the limbic seat, which is the seat of emotions and memory. Smell as a sense is very powerful and can be used as an important component for branding. Many luxury brands have already provided a sensory experience like this to their customers. A nice smelling scent in a store can make customers spend more time looking at the merchandise.
According to a research, customers were willing to pay ten to fifteen percent more for a product being sold at a store with a scent than one without any. Scents can evoke an emotion, for example green tea and lavender can infuse calmness, citrusy fragrances can boost moods and make people happy, and a romantic feel is provided by floral scents. For instance, Bloomingdale's infant merchandise area smells of the powder scent of a baby and Nike after introducing scents in their store have increased intention to purchase by eighty percent.
Experiencing the material of a garment first hand is extremely vital for a lot of shoppers. Hence touch, a tactile input for customers to evaluate apparel based on roughness, hardness, temperature, and weight becomes apparent. Having a store layout that allows customers to walk and reach merchandise to enable the sense of touch is extremely significant. Many apparel stores prefer to have wooden tables or furniture to exhibit clothes than stone, glass, or metal, because wood has the quality to encourage customers to touch the garments and thereby increasing the likelihood of purchase. Some researches show that when customers touch a product, they are able to visualize themselves wearing it, which ultimately transcends into a purchase.
Retailers are also trying to accommodate these details in online shopping as well. Providing such an experience while a product is being delivered is the current retailing trend that brands are using. However, the near future has possibilities like sensing smell through digital platforms. Whether it is online shopping or in a brick and mortar store, apparel brands and retailer are bent towards providing their customers an experience with sensory retailing and connecting on an emotional level with them. This not only maximizes profits but also fosters positive relationships and builds a loyal customer base and hence the key to efficient retailing is in understanding such detailing.
References:
1. Apparel.edgl.com
2. Diva-portal.org
3. Theguardian.com
4. Martinez-ribes.com
Image Courtesy:
1. Jimcaroll.com
2. Greenbookblog.org