Investment in Africa's retail sector has continued to expand, with several foreign retail giants now operating in the continent. The continent is now seen as the next big frontier for textile and apparel. Africa's impressive economic growth over the past decade has ridden partly on the back of a rapidly expanding consumer market. This has fostered the growth of the retail industry and presents a huge opportunity for e-tailing in the continent, as internet infrastructure improves.
The erroneous description of Africa as a country which has gone on for decades, and was recently re-echoed by US Vice President Joe Biden, has changed drastically. The world has now begun to seen Africa for what it is; a continent of 54 nations, with the world's youngest population and abundant creative genius, which runs from Egypt to Algeria in the north, Angola to Lesotho in the South, Ethiopia to Kenya in the east and Nigeria to Senegal in the West.
"You hear people saying, 'Where is the next China?' Africa appears to be the next solution for the United States," said Bill McRaith, chief supply-chain officer for PVH Corp. The country recently invested US$65 million in Kenya's textile market, an indication that the world has now acknowledged the importance of the continent. PVH is already producing in Kenya and Lesotho, but wants a vertical model whereby it will use African grown cotton for fabric.
The company will also cut and sew apparel under the new model. Swedish company, Hennes & Mauritz AB (H&M), Europe's second-biggest clothing retailer, is also working with three suppliers in Ethiopia. These developments make for a brighter future for e-tailing textile and apparel. With African Growth and Opportunity Act that gives duty-free and quota-free status to apparel which are made in more than 45 countries in sub-Saharan Africa, local production of apparel may be set for a massive boost. More local production will mean more consumer focused clothing, with competitive pricing that drives online sale.
According to McKinsey, a global management consulting firm, wholesale and retail sector was the second largest contributor to Africa's GDP between 2002 and 2007, accounting for 13 per cent. The continent has made more gains in this regard ever since. Nigeria, Africa's largest oil producer became the largest economy in Africa earlier this year, following the rebasing of its economy. But despite being a major oil producer, the wholesale and retail sector made more contribution to the rebased GDP than oil. This impressive retail growth cuts across the continent.
With e-commerce still in its infancy in Africa, scarcity of industry data remains a challenge. However, country-specific data for some trend-setters like Nigeria and South Africa mirrors what is obtainable in other countries, especially with the continent experiencing relative growth along similar paths. According to a report by Philips Consulting, a business and management consulting firm, the growth of e-commerce has boosted the textile and apparel industry in Nigeria, with clothing recorded as the top selling item online. Textile and apparel is the largest contributor to Nigeria's $550 million e-commerce industry, which has been said to have a potential of $10 billion.
Top Selling products online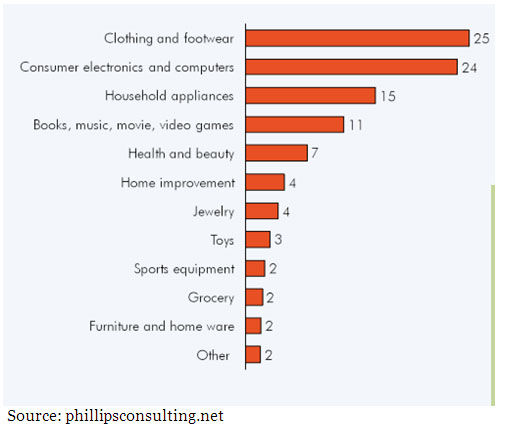 Investment is the key to the growth of any industry and with impressive growth statistics; Africa has announced its availability for business. According to Euromonitor and the African Development Bank, 17 percent of the world's population will live in Africa by the year 2020, and most of these people will have sufficient disposable income to buy quality clothing. Africa's middle class income people already accounts for one-third of the continent's population.
The Economist Intelligence Unit (EIU) forecasts that by 2030, the continent's top 18 cities could have a combined spending power of US$1.3 trillion. According to McKinsey report, by 2020 Africa's consumer-focused industries are expected to grow by $400 billion, representing the single largest business opportunity. These forecasts should ensure that the textile and apparel industry in Africa gets all the investments it needs to grow. With e-tailing growing rapidly, it can also avail the benefits to grow along with the textile and apparel industry.
Although convenience is a decisive factor in the adoption of online shopping, price still matters for majority of the people. Companies therefore need to find a balance between quality and pricing to ensure that while trying to offer cheap clothing, quality is not compromised. Clothing retailers may also have to look for the best wholesale bargain to enable them offer the best prices to consumers. The continent is increasingly having consumers with sophisticated tastes, who want to accept latest fashion trends. Africa is urbanizing at 3.61 per cent which is faster than any other region in the world. It is therefore true that the continent's growing middle class have brand awareness, but at the same time they are sensitive about pricing.
Apart from convenience and pricing, a typical African consumer also buys clothing online because e-tailing offers more variety than most physical shops. Products can also be easily compared without having attendants clouding your thoughts with their marketing skills in order to convince you to buy. It is true that you cannot try clothing to be sure of the size, but you are given the time to think before making a purchase decision. Review by other customers can also be very helpful. The retailer also offers comprehensive product information which a consumer may not get at a physical shop.
Another reason for rapid growth of e-tailing in Africa is increased mobile and internet penetration. According to Deloitte, Africa is the fastest growing mobile telecom market in the world. Over the past decade, the number of mobile connections in Africa has witnessed an average annual growth of 30 percent.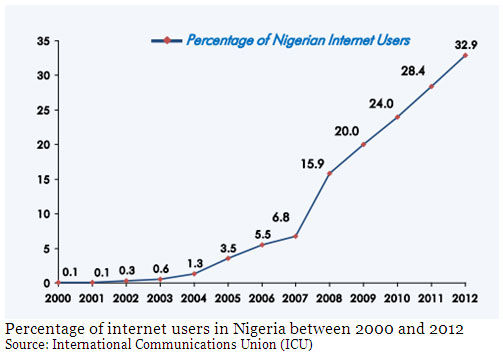 The GSM Association (GSMA) in its latest report also said that the number of mobile connections, which stood at 608 million in June 2014, is expected to grow to 975 million by 2020, while 3G networks are expected to grow from 17 percent to at least 50 percent and 4G to account for 4 percent of total connections. In McKinsey's report it was also noted that 56 per cent of urban consumers own internet enabled mobile devices while one-third of them are using these on a daily basis to access the internet and shop online.
"It is of our opinion that many African businesses will start to skip the traditional 'bricks and mortar' formal retail environment, and move straight into online shopping space due to the rise in mobile and internet services within Africa," Sumesh Rahavendra, head of marketing for DHL Express Sub Saharan Africa (SSA) said recently while pointing out that although online shopping is still in its infancy in the continent, it offers great potentials for growth.
Many African businesses are already skipping the traditional forms of retailing and are fast adopting e-tailing. A survey in Nigeria, Africa's largest consumer market, by Philips Consulting Limited found out that while e-tailing may be growing rapidly, the level of adoption of online shopping remains low. According to the report, 62 per cent of respondents said they prefer shopping through traditional retail channels, while only 38 per cent prefer shopping online.
Even though online retailers are ready to give everything to Nigerian consumers; some fears deter them from patronizing these retailers. 21 per cent of the consumers said they don't patronise local e-tailers because they are worried about the security of their personal data. 18 per cent prefer to touch and try on the product before buying, while another 16 per cent will not shop online because they do not trust online payment methods. Others just love the experience of being in a shop. These challenges may not be the same across the continent, especially in South Africa where data security is taken seriously.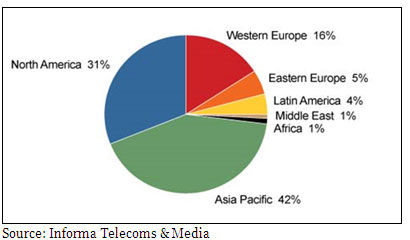 Internet is the driver of e-tailing, but when compared with other parts of the world where e-tailing has become highly successful, Africa still has a long way to go in developing its internet infrastructure and ensure more improved access. According to Informa telecoms & media, Africa's share of world internet traffic in 2015 will be just 1 percent. The growth of e-tailing in Africa is inevitable; as long as the continent's impressive economic growth continues. As it stands, textile and apparel will continue the massive gains.
About the author:
Niyi Aderibigbe sees the business in everything and writes about them; he writes for Ventures Africa.