India needs to focus on assessing ongoing trends in the industry and developing capabilities necessary for leveraging opportunities created by global trends. The industry also needs to improve competitiveness by working on company-level performance, says boutique consulting firm Technopak.
Clothing is among the most basic human needs, so it is a pre-gone conclusion that textiles and apparel is one of the oldest industries. As its chunk in the popularity pie of international trade grew, so did restrictions to limit the business. No other industry has witnessed quantitative restrictions to greater and wider clientele.
Such quantitative restrictions, implemented through the Short-term Arrangement Regarding International Trade in Cotton Textiles (STA) and the Long-term Arrangement Regarding International Trade in Textiles (LTA), violated the original word and spirit of some of the basic principles contained in the General Agreement on Tariffs and Trade - GATT (1948). Since both STA and LTA covered only cotton-based textiles, the growing trade in man-made fibres remained largely unaffected. Several negotiations and conferences contributed to the establishment of the Multi Fibre Agreement (MFA) in 1974.
MFA marked a clear shift from GATT, which professed non-discrimination, by allowing trading partners to enter into bilateral agreements. Consequently, the largest markets viz. the United States of America and Europe signed several bilateral agreements imposing restrictions that differed from MFA principles. These departures from the original text became very common and eventually spurred quota-restricted countries into responding in a more coordinated manner. Finally, the Agreement on Textile and Clothing (ATC), which set out a definitive plan for the structured removal of quantitative restrictions by 1 January 2005, was implemented on 1 January 1995. After the quotas lapsed, the industry gravitated towards globally competitive producers. As a result, India also benefited although the gains were not to the fullest extent possible.
India in the global T&A industry today
India is the second largest exporter of textiles and apparel after China, which has a 35 per cent share of the segment in global trade, dominating internationally ever since it gained non-discriminatory access to global markets. Indias growth has been comparatively slow, but steady. In 2013, India exported textiles and apparel worth US$40 billion, of which 39 per cent of approximately US$ 16 billion contributions came from apparel and 61 per cent or US$ 24 billion from textiles including fibre, yarn, fabric and made-ups.
Technopak estimates that by 2023, Indias apparel exports will grow at a CAGR of 10 per cent to reach US$ 40 billion while textile exports will reach US$ 55 billion. The growth of apparel exports is estimated to outpace that of textiles exports as India is expected to convert more of its raw material and intermediate products within the country rather than exporting them.
Branding India as a sourcing hub: The major T&A exporting countries have created unique brand values that have helped fuel overall growth. For example, Italy has created an image of premium quality and design orientation, and Sri Lanka represents strength in innerwear manufacture. India also needs to develop its brand as a versatile manufacturer.
Exhibitions can be an important mode in increasing the sectors visibility and trade. China, for instance, has been very active on this front, bringing players from the entire value chain to one place. An annual exhibition needs to be organised by the government where participants from the entire textile value chain can gather and attract international buyers.
Road ahead
To achieve any significant growth, the government and the industry have to work in tandem. While there are certain policy measures that need to be addressed by the government, the industry also needs to improve competitiveness by working on company-level performance. Ultimately, it is the firms which compete against each other in the international arena and therefore, no amount of policy measures can improve the industrys lot.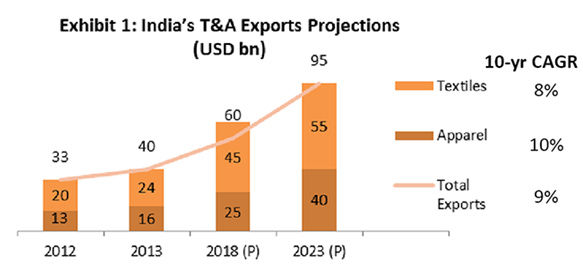 The textile and apparel industry of India has the advantage of an abundant supply of manpower due to the favourable demographic and this advantage is expected to stay for a long time.
India vs the world
Fibre (Cotton and synthetics): In terms of fibre, India has a significant advantage given its large base of cotton farming. It has allocated 12.2 million hectares for cotton cultivation. That is about 25 per cent of the total area dedicated to cotton farming worldwide. Historically, India has had low yield but the introduction of Bt cotton has led to a significantly increased yield which, in turn, has contributed to a sharp increase in raw cotton exports.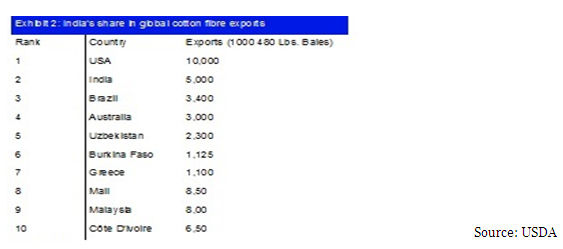 India produces a wide variety of cotton from short staple to extra-long staple, providing operational flexibility for domestic textile producers. India lags behind when it comes to production of man-made fibre. Although India boasts of leading manufacturers for both polyester and viscose fibre, countries like China and Taiwan surge ahead of India in producing processed textile and apparel made of man-made fibre. While China produces more than 66 per cent of total man-made fibre production of the world, the share of India is only about seven per cent. Most of the additional capacity for man-made fibre production has come up in China in the recent years. Within man-made fibre, the demand for polyester and regenerating cellulosic fibres is growing faster than other fibres.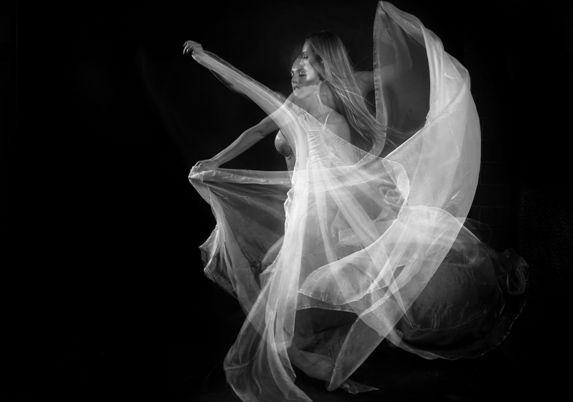 Yarn
The global spinning industry is moving towards countries producing textile fabric and apparel. India is the second largest producer of spun yarn after China, with over 49 million ring spindles or 19 per cent of the total installed capacity, and growing at a CAGR of four per cent over the past five years. Spinning is one of the most organised and modern subsectors within Indias textile and apparel industry. Tamil Nadu and Maharashtra lead in installed capacity of spinning machine in India. Traditionally, the Indian spinning industry was known for coarse yarn production but the share of fine yarn has improved over the years. In 2013-14, 13 per cent of the cotton yarns produced are of more than 40s Ne.
In the same year, India produced 4,868 million kg of spun yarn of which 77 per cent comprised 100 per cent cotton yarn. Given the large cotton base in the country, it is expected that cotton spinning will remain one of our key strengths.
Fabric
Indias fabric production grew at a CAGR of 3.2 per cent between 2008-09 and 2013-14. Woven fabric contributed almost 75 per cent of the total fabric produced in 2013-14, but the growth rate of knit fabrics is higher than that for woven fabrics. The year-on-year growth of knit fabric production has been 5.7 per cent while that of woven fabric was 2.4 per cent in the same period.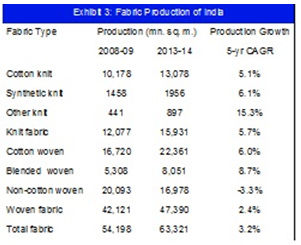 India has nearly 20,000 shuttle-less looms in the mill sector. Additionally, the country has more than one million power looms and four million handlooms. The mill sector contributes only 5-6 per cent of the total woven fabric production. The sector is highly fragmented in India and is dominated by power looms and handlooms. The knitting sector is also highly decentralised and is clustered around only two locations, Tirupur and Ludhiana.
China and some European countries are more competitive than India in producing complex fabric and handling smaller batches. The scope of improvement in complex fabrics, fabric processing and manufacturing of fabrics for technical textiles is comparatively high for India. However, there is a need to invest in modern technology and talent acquisition to tap this opportunity.
Apparel
In India, around 12 million people are employed in the apparel manufacturing sub-sector. However, this sub-sector has remained comparatively unorganised. Most of the organised apparel manufacturing of the country is clustered around Delhi, Punjab, Mumbai, Chennai, Bangalore and Kolkata. There is huge scope for improvement in apparel manufacturing by upgrading existing technology and deploying skilled resources. The apparel industry also suffers from labour law-related issues and many industry experts believe that the labour laws are archaic and need to be aligned with the new realities of Indian industry.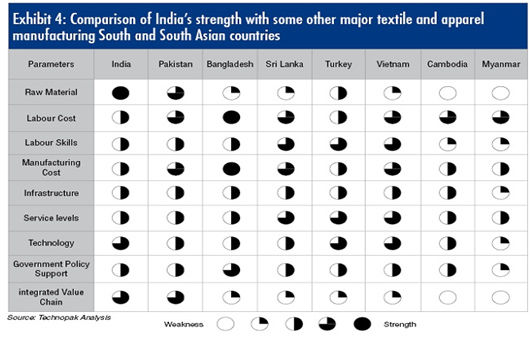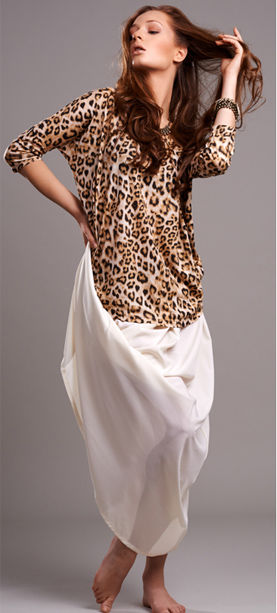 SWOT Analysis
To remain competitive within the global textiles and apparel industry and emerge as a reliable alternative to China, India needs to focus on assessing ongoing trends in the industry and developing capabilities necessary for leveraging opportunities created by global trends. Listed below are some strengths, weaknesses, opportunities and threats upon which the country can focus.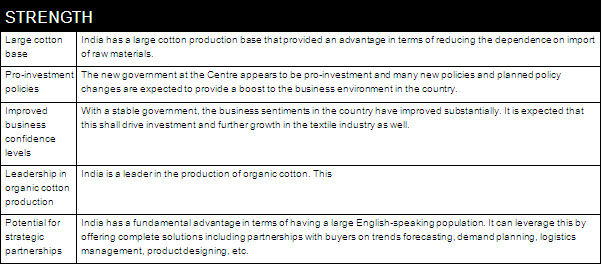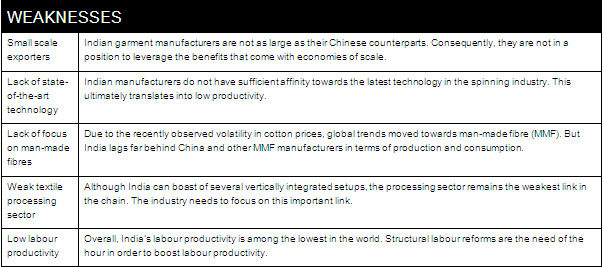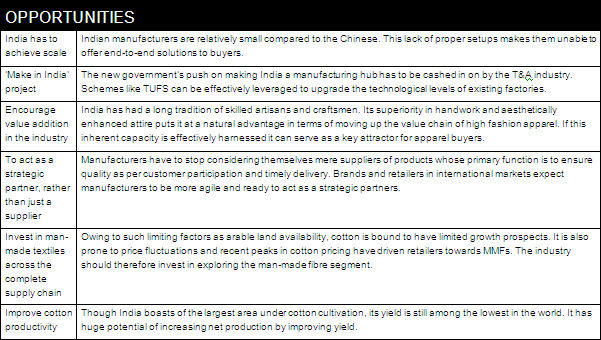 Roadmap for Indias T&A industry
Business efficiency: Companies should focus on business efficiency as a whole rather than just trying to achieve machinery and plant efficiency. While it might be relatively easier to improve bottom-line figures through marginally improving resource utilisation, focusing on business efficiency entails and ensures working on all departments from raw material procurement to marketing.
Rationalisation and optimisation of product mix: Enterprises should constantly be evolving and renewing their product mix to cater to the widest spectrum of client needs. This way, they become a one-stop solution for most client requirements, and become indispensable while also sparing clients the unnecessary need to scout for several suppliers.
Business innovation: Companies have to innovate not just in terms of products but also in their businesses. They must endeavour to respond to market trends and competition, and come up with ways to develop a strategic partnership with their clients, rather than just furthering a seller-buyer relationship.
Talent management: There is scope for improvement in terms of nurturing talent in Indian textile firms. Managers should take steps to not only create a conducive environment for young talent both at the worker and management level but also to come up with best HR practices to attract the best talent.
Business level branding and marketing: Product level marketing might draw buyers of a single product, but if enterprises start branding themselves holistically, they can stand for a set of USPs. Exploring non-traditional markets: Indias textile and apparel exports have been limited to only a few markets. In 2002, 63 per cent of the total T&A exports from India were directed to the EU and US markets only. The market mix has not been diversified significantly even now with the EU and US markets currently constituting 50 per cent of the total T&A exports from India.
A higher share of global trade can be achieved only if Indian exporters start looking beyond traditional products and markets. Specific strategies for achieving significant market penetration need to be evolved for individual countries such as Russia, China, Japan, Brazil, etc. The government should promote Indian exporters interests through business conferences and promotional activities in these potential markets.
Focus on value addition: The industry should specifically focus on value addition. Technological upgrades like shuttle-less weaving, processing, garment making, home textiles, and technical textiles are need of the hour. At present more than 60 per cent of Indias T&A exports are in the form of textiles including fibre. However the degree of value addition is much higher in downstream activities like manufacturing of finished products in both home textiles and apparel. India needs to invest in research and development to evolve new products, endeavour to move from the lower-end markets to mid-level (value-for-money) markets, and export high value-added products. The share of apparel, though, needs to be increased as raw cotton and yarn exports form a significant portion of the overall T&A exports.
Exports along the lower rungs of the manufacturing value chain mean lower unit value realisation. Collaboration for technology: The industry should expand its purview in design and development to ensure quality output and technological advancement. It should enter into collaborations with international industry leaders and bring in technological understanding for increased productivity and efficiency.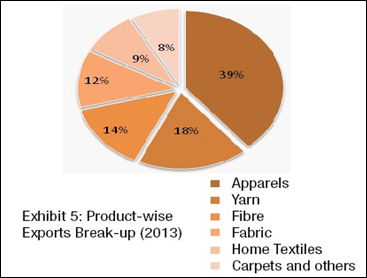 Roadmap for the government
Fibre policy: The government should reduce the long-standing discriminatory excise duty on man-made fibre and bring it at par with that on cotton. In the past, whenever excise duty on man-made fibres was reduced to narrow the gap between man-made fibres and cotton, the consumption of man-made fibres has increased significantly. However, Indias share of the man-made fibre textiles trade, which now constitutes bulk of the global trade, is minor.
Strengthening textile processing: The processing sector in India faces complex challenges to tackle which the government should seek to partner with private enterprises in identified clusters. The provision of long-term loans, with fixed interest rates and interest subsidies can help generate a sustainable business model specifically for the processing sector.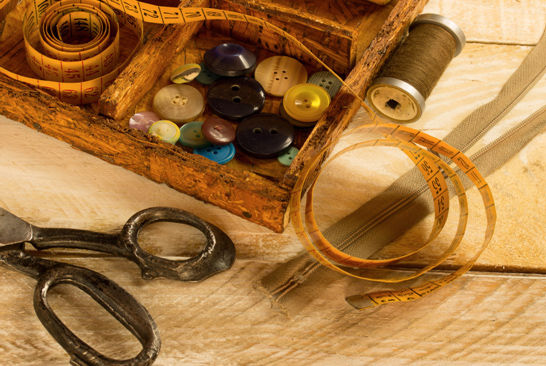 Labour issues: The current labour laws are stated as the major reason for the industrys inability to expand and acquire scale. This is specifically valid for garmenting units where the labour involvement is maximum compared to other stages of the manufacturing value chain. In order to ensure high efficiency and better productivity India needs to realign its labour laws with the requirements of the industry. Reframing labour laws to generate an optimum balance between the rights of working class and the expectation of the industry shall promote additional investment in the country. This should be seen as a prerequisite for sustained growth as a part of the global supply chain.
Skill development: To achieve scale, we need additional skilled manpower. A productive and skilled manpower is most crucial towards achieving global competitiveness and towards attaining the full potential of the demographic and wage advantage that India can expect to have in the years to come. The recent initiatives need to be scaled up considerably to achieve average per man-hour, per machine output in terms of quality and quantity at the levels prevailing in other developing Asian countries.
Development of integrated textile and apparel parks: The essential prerequisites for attracting investment on the desired scale (~US$ 100 billion) include the ready availability of developed land with adequate infrastructure and skilled manpower. Creating new textile and apparel parks should, therefore, be a priority for the government. Lowering production and logistics costs are also of utmost importance and should be given due importance. Attracting new entries, both through domestic startups and foreign direct investment (FDI) is extremely essential to driving the industry forward.