The concept of mystery shopping in the retail sector was initially used by luxury brands and that too just in developed countries. Times, however, have changed. Today, mystery shopping is a big industry even in India, writes Prerna Sarin Chawla.
<![if !vml]>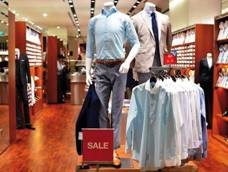 <![endif]>Aesthetics, quality and value are key to any business with direct consumer interactions. Consumer behaviour experts believe these three key points need to be taken care of if any such business has to grow and sustain itself. The biggest implementation of these are to be seen in industries such as retail, hospitality, F&B, telecom, aviation and healthcare. Among these, the retail industry is deeply impacted if they do not consistently measure these elements quantitatively and qualitatively.
While many companies today try to gather information about their consumers from the consumers themselves with direct small interviews done by stores of the customers who walk in, but the smarter lot does it in stealth mode, and quite often this is done by third party companies. It is there that the concept of mystery shopping enters the discourse.
Mystery shopping first came into the picture in 1940s when it was actually used to measure employee integrity, and it is still used for this purpose as are many others. Then later in early 2000s, it was adopted by the retail industry in a methodical and structured manner as a vital tool in measuring the level of sales, customer services staff and their integrity, and also store evaluations.
Mystery shopping in the retail sector was initially used mainly by luxury brands and just in developed countries. It is, however, registering a steep growth in developing economies where tough competition in retail markets even among medium and small companies, is making them go in for mystery shopping practices. It is believed that mystery shopping provides better feedback and analysis because it is done without the store knowing that they are being assessed and hence, the real and live tests help companies get to know how consumers behave and what the level is of customer service and sales management in their stores. Though mystery shopping was initially adopted to know how customers can be better served, and what are the key things they look for when they visit a store, it is now also used to know other things like how they stand with quality, visual merchandising, store maintenance, sales staff behaviour, and also what they lack or have an edge related to the competition.
Since 2012, India has witnessed a steep rise in mystery shopping exercises owing to increasing brand awareness, shopping affordability, internet penetration among the masses, and presence of many foreign brands who started selling through e-commerce and through joint ventures with Indian companies. Foreign brands consider this practice to be highly important because the stores and operations are not fully owned by them but the labels are theirs, and hence any changes -positive or negative-can deeply impact their image and valuations at least in India and sometimes in other countries or their home countries too because word-of-mouth matters a lot even in today's world.