Mechanical and plant engineers are not only obligated, but ideally suited to be the driving force behind groundbreaking technologies that allow many sustainable ideas to exist. But, sustainable manufacturing processes and products are not always obvious at first glance. The Blue Competence of VDMA therefore defines reliable sustainability criteria and standards that must be fulfilled by everyone who joins the initiative, writes Thomas Waldmann, VDMA German Engineering Federation.
Sustainability has become an increasing focus for textile companies. Volatile prices for commodities and energy are forcing the textiles industry to pay the utmost attention to resource-saving and energy efficiency. Furthermore, sustainability is a subject to which the textiles sector is increasingly being confronted by legislation, by brands and retailers, and by consumers. After all, sustainability has now become a significant competitive factor.
As a key industry for forward-looking technologies, the German mechanical engineering industry has been playing a prominent role in developing and realising sustainable solutions:
<![if !supportLists]>• <![endif]>Effective solutions for new energy concepts and
<![if !supportLists]>• <![endif]>Effective handling of scarce resources.
<![if !vml]>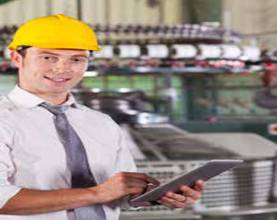 <![endif]>
The VDMA (Verband Deutscher Maschinen - und Anlagenbau, German Engineering Association) has assumed patronage of the Blue Competence sustainability initiative. It aims to interconnect all of Germany's mechanical engineering industry, pooling the resources, know-how and strengths of VDMA members. Textile machinery is one of 30 different mechanical engineering branches within Blue Competence. More than 30 companies of the textile machinery business in Germany have joined the Blue Competence sustainability initiative representing two-thirds of the branch's turnover. Altogether, more than 400 companies of all different mechanical engineering branches are participating.
Energy-efficient processes from fibre to the final textile product
Efficient textile production in terms of energy and resources is a priority topic of Blue Competence for member companies of the VDMA textile machinery association.
VDMA experts examined the energy-saving effects over the entire production chain of three textile products: a cotton T-shirt, a functional T-shirt and a textile billboard. Major results of this in-depth analysis of German technology have been summarised in a brochure titled 'German Technology: Higher Energy Efficiency - Higher Profits'. The analysis compares German technology of model year 2013 with German technology available one decade ago.
Cotton T-shirts, textile billboards and power plants
<![if !vml]>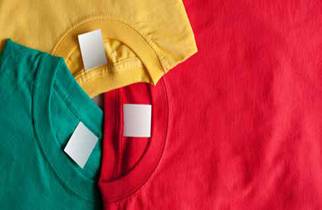 <![endif]>Cotton T-shirts are basic garments. German technology has reduced 28 per cent of energy consumption for the production of jersey fabric during the past ten years. The saving effects - applied to the production of one T-shirt per year for each of the 7 billion inhabitants of the earth - are enormous. If the worldwide production of cotton T-shirts was made completely on German state-of-the-art technology the output of a big coal power station with a total gross power of 1,000 megawatt could be saved every year.
The production of functional T-shirts for sports and leisure clearly shows the progress that has been made. German technology of model year 2013 consumes 30 per cent less energy than the predecessor machines and components ten years ago. Translated to 125 million functional T-shirts, which are produced per year worldwide, the overall energy saved for the process from yarn manufacturing over warp-knitting up to finishing add up to 23.5 billion watt hours per year. This is the same energy necessary to power 200 million notebooks during one working day. There is only one prerequisite: all T-shirts will have to be produced with German state-of-the-art textile technology.
Large-area advertising on facades of buildings and along highways represents a young and ever-growing sales segment. The warp-knitted fabric used for outdoor advertising of about 400,000 tonnes produced worldwide throughout one year would be sufficient to transform the Mediterranean island Majorca - covering roundabout 3,500 sq km - into a giant textile billboard. If German machinery technology of latest generation was used exclusively for the production of these textile advertising media, enormous energy savings would be possible for each individual process step. They add up to 26 per cent. This is equivalent to 300 billion watt hours (300 GWh) per year which is equal to the daily output of the world's biggest hydroelectric power station at the Three Gorges Dam in China.
Next stop: ITMA Milan
The export share of the German textile machinery sector is well above 90 per cent, not to forget the production bases of German companies abroad. So it is daily business for them to market machines around the globe. The place to see the latest German state-of-the-art technology is ITMA. It is there that innovations are revealed.
In the run-up to ITMA 2015, VDMA will publish a series of best practice examples that add content to the sometimes loosely used watchword "sustainability". The examples will show how member companies are addressing the ITMA motto "Master the art of sustainable innovation" with their technologies and concepts.
Here, instead of theoretical and academic approaches towards sustainability, VDMA member companies will deliver concrete examples that cover different perspectives of sustainability: sustainable corporate concepts, integration of functions, textiles for more energy efficiency, energy efficient technologies, industry 4.0, after-sales sustainable machine operation, corporate social responsibility. (CSR)
Blue Competence - The sustainability initiative of VDMA
<![if !supportLists]>• <![endif]>It is an international trademark for sustainable solutions of the machinery and construction sector - across the entire spectrum of industrial applications.
<![if !supportLists]>• <![endif]>It distinguishes those companies that have aligned their development and production to the principle of sustainability.
<![if !supportLists]>• <![endif]>Textile machinery is one of the 30 different mechanical engineering branches within Blue Competence.
<![if !supportLists]>• <![endif]>Till date more than 30 textile machinery companies have joined the initiative.