At the heart of the Sustainable Technologies initiative of the ACIMIT, is its Green Label project that has been developed to identify the energy and environmental performances of textile machinery and make them easily recognisable and comprehensible, using a process designated by manufacturer as an evaluation parameter. It is not a self-referenced label, but a certification that ensures compliance with norms, says Mauro Badanelli of the Association of Italian Textile Machinery Manufacturers.
Garments containing no toxic substances, produced with zero emissions that have consumed less energy and water: trends are changing, and companies in the textiles and clothing sector are seeking balance between economic, environmental and social impacts for their ideas.
Consumers too have changed. An international survey conducted in 2014 has revealed that 55 per cent of interviewed people are willing to spend more for products and services offered by companies that show a commitment to social issues and the environment, and that half of purchases are made with consumers checking the product's labelling.
Furthermore, in many countries the government authorities have set strict targets concerning savings in water, energy and raw materials, thus enabling local legislation to act as a driver in the decision-making processes of textile manufacturers in terms of sustainability.
Therefore, on the one hand consumers are far more attentive to environmental issues, and on the other businesses have become increasingly aware that striving for a clean and transparent supply chain is a smart business model that reduces manufacturing costs while providing a competitive edge.
For the textiles and garment industries, the challenges arising from these changes (both in the public opinion and perception of businesses) represent concrete opportunities to increase production efficiency and reduce costs. The quest for sustainability increases a company's competitiveness, and technology investments are a key factor in achieving this goal. Today, innovation is closely linked to sustainability; in the textiles/clothing sector, attention to what might be the environmental impact of a single production process influences the entire value chain.
Italian manufacturers of textile machinery are ideal partners in this process, transforming the current challenges imposed by sustainability issues into market opportunities. A turnover of €2.3 billion, a strong global penetration with over 80 per cent of sales abroad, and a leader among primary suppliers of textile technology - this is the general picture of Italy's textile machinery industry today.
These results have been attained thanks to a focus on both tradition and innovation, which are the two key elements to the success of Italy's textile machinery suppliers. Tradition, consisting of an entrepreneurial fabric made up of small to mid-sized businesses, localised in the country's major textile districts, employing a highly specialised labour force and with a solid textile and mechanical know-how, allows Italy's machinery manufacturers to respond quickly and flexibly to the needs of each customer. Innovation, as shown by the high percentage (over 5 per cent on average) of annual turnover committed to R&D activities, allows machinery builders to provide solutions that are always at the cutting edge in terms of cutting production costs and providing machinery efficiency.
The 'Sustainable Technologies' project: The ACIMIT Green Label
<![if !vml]>

<![endif]>The Italian textile machinery sector is working to provide technology solutions that place reduced consumption in energy, water and chemical products at the centre of the production process, for a manufacturing cycle that is more responsible and mindful of consumption, while respecting the environment.
Within this context, the Association of Italian Textile Machinery Manufacturers (ACIMIT) has realised the 'Sustainable Technologies' project, in cooperation with the engineering firm D'Appolonia, with the aim of developing and promoting some key issues for the textile industry. This initiative testifies the commitment of Italian textile machinery manufacturers to research advanced solutions that respond to the sustainability criteria. This commitment translates into environmentally efficient technology solutions that provide significant benefits to users in terms of reduced production costs.
The transparency of the technical information provided is the first step taken to make visible the attention placed by Italian machinery manufacturers on issues involving sustainability.
At the centre of the 'Sustainable Technologies' project is the ACIMIT Green Label. ACIMIT associated companies adhering to this initiative can avail themselves of a descriptive label which demonstrates and valorises the efficiency of their machinery.
What is the ACIMIT Green Label?
The ACIMIT Green Label is a document that aims to identify the energy and environmental performances of textile machinery and make them easily recognisable and comprehensible, using a process designated by manufacturer as an evaluation parameter. With this statement, Italian machinery manufacturers assume the burden and the responsibility to disclose to third parties certain significant features of the machine.
In the absence of an internationally recognised standard for the classification of energy and/or environmental performance levels for textile machinery, Italian machinery manufacturers are promoting an instrument whose goal is to demonstrate some key performance data for their machinery. This information can also be compared with competitors. Enhanced awareness of excellence in technology and sustainability is, in fact, an element that boosts the strength of Italian textile machinery industry, which is on the frontline in order to promote sustainable solutions.
Specifically, the quantity of equivalent emissions of carbon dioxide (Carbon Footprint - CFP) produced during the machine's operation, is the parameter that has been chosen to provide an environmental efficiency value to the machinery being labelled.
<![if !vml]>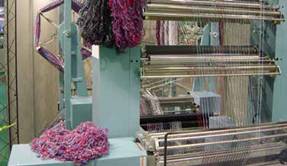 <![endif]>Italian textile machinery manufacturers who wish to use the ACIMIT Green Label must comply with the 'Sustainable Technologies' project by adhering to and respecting a memorandum of understanding, as well as a rigorous compliance standard defined by ACIMIT. They formalise in writing their commitment to respect the procedures and tests defined by the implementation regulation deliberated by ACIMIT.
The ACIMIT 'Supplier of Sustainable Technologies' registered trademark is the symbol that identifies Italian textile machinery manufacturers who comply with the 'Sustainable Technologies' project, and thus use of the ACIMIT Green Label.
The ACIMIT Green Label: A certified standard
The ACIMIT Green Label, starting from 2012, is certified too. RINA, an international certification agency, has validated the Green Label issuing process and the evaluations it contains. Based on a standardised and certified procedure, RINA verifies (every year about 20 per cent of the joined companies) both the evaluation criteria and operating conditions of the machinery being assessed for the labelling process.
Other trademark labels too exist in the industrial machinery sector that assigns sustainability compliances to manufacturers; in actual fact, these are simply self-referenced labels of an exclusively promotional nature. They fail to provide technical criteria (i.e. measurable values) that justify the attribution of the sustainability trademark.
With this further evolutionary process, Italian manufacturers are able instead to provide potential customers machinery performance information that has been verified by an internationally recognised certification body.