The conflict between Mahyco-Monsanto and the Indian government is far from over. The issue itself is complicated-farmers' interests have to be weighed against intellectual property rights, that too in a backdrop where genetically-modified crops are increasingly falling out of favour with many governments the world over, writes Subir Ghosh.
The Karnataka High Court's interim order of March 24, 2016 saying that the Union government cannot regulate the licence fee for seed technology might have come as a relief to Mahyco Monsanto Biotech Limited (MMBL), but the issues at hand are far from dead. In fact, there are many who believe that this is probably only the first battle in a long-drawn war that would be fought among many stakeholders.
The order was essentially over a technical count since the licence fee was based on mutual agreement between two parties. In fact, the court said, "...though detailed consideration on that aspect of the matter would be required, prima facie it is seen that the trait value is not one of the components to be included for fixing the price." What needs to be kept in mind is that the court did not interfere with that part of the Centre's order which had earmarked a uniform maximum retail price for all genetically modified contton (Bt cotton) seeds. The government order issued early March had lowered the 'trait value' (licence fee) that MMBL could charge from seed companies by over 70 per cent. Through the same order it had also reduced the maximum retail price at which seed companies could sell their seeds by over 25 per cent.
<![if !vml]>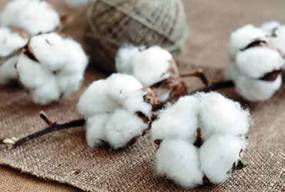 <![endif]>Incidentally, the petition against the government order was not filed by MMBL, but the Association of Biotechnology Led Enterprises-Agriculture Focus Group (ABLE-AG), a lobby group of biotech industries and Namdhari Seeds Ltd. MMBL is a joint venture between Maharashtra Hybrid Seeds Co Ltd (Mahyco) and Monsanto Holdings Pvt Ltd. Mahyco-Monsanto licences seed technologies to companies, which in turn market their hybrid seeds.MMBL sub-licences Bt cotton seed technology to Indian seed companies. More than 90 per cent of the cotton grown in India uses this technology.
The seeds of the current dispute were sown in December 2014 when the Union government issued an order to control cotton seed prices, including trait or royalty value, effective from the 2016-17 crop year. An agriculture ministry committee was set up to recommend the seed price and the royalty fee. The nine-member panel suggested a price of ₹800 per 450 grams of a Bt cotton packet which included ₹49 as trait fee (starting April 2017). This was at a time when MMBL charged trait fees of ₹122.96 and ₹183.46 per packet of Bt Bollgard I and Bt Bollgard II seeds respectively. Since 2006, Monsanto is estimated to have received over ₹4,400 crore as royalty payments, according to the National Seed Association of India. Bollgard I has no royalty fees.
The government order came in the form of a gazette notification on March 8, 2014. The discrepancy in the maximum retail price was reported to have been one of the major sore points which had prompted the government to make it uniform across the country. While a 450 gram packet of Bt cotton was sold at roughly ₹830 in Maharashtra, the same quantity cost about ₹930 in Karnataka, Andhra Pradesh, Telangana, Gujarat and Tamil Nadu. In Punjab, Haryana and Rajasthan, the price was around ₹1,000.
<![if !vml]>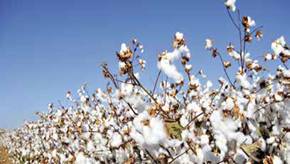 <![endif]>
Monsanto threatened to're-evaluate' its businesses in the country, and MMBL had challenged the order in the Delhi High Court. Later, MMBL brought to the notice of the Delhi HC the fact that the Karnataka HC had passed an interim order on a petition filed by ABLE and Namdhari Seeds. The company issued a statement saying, "We remain confident in the merits of our legal claims and are optimistic that the government will take into account arguments that will result in an outcome that will continue to encourage innovation in Indian agriculture." The Delhi HC would be hearing the issue on April 7, 2016 as this edition goes to the press.
Bt cotton technology was approved for commercial cultivation in 2002. Its influence grew by leaps and bounds primarily because of the seed's resistance to the bollworm pest, and the consequent reduction in the use of pesticides. But times have changed drastically. The Central Institute for Cotton Research (CICR), which falls under the Indian Council of Agricultural Research (ICAR) in early March revealed that Monsanto's Bollgard-II technology has developed susceptibility to pink bollworm (Pectinophora gossypiella) pests. This susceptibility also led the department of industrial policy and promotion (DIPP) to serve a notice on MMBL, asking it to explain why the patent for the technology should not be revoked.
The Nagpur-based CICR, which was consulted by the ministry of agriculture on whether the pink bollworm had developed resistance to Bt cotton in India, affirmed that it indeed had. All this while it was believed that Bollgard-II offered resistance against three pests: American bollworm (Helicoverpa armigera), pink bollworm and spotted bollworm (Earias vittella). The crop loss in Gujarat last year was attributed to this particular pest spreading far and wide. There were similar attacks by pink bollworm and whitefly in other states.
The CICR has already introduced Bt genes into 21 cotton seed varieties, which it claims can be provided to farmers at 10 per cent of the price of hybrid seeds. These also offer better pest resistance. Tests are still under way in Telengana and Maharashtra. The best Bt varieties will be identified from the trial results of 2016 and the seeds will be made available to farmers from 2017.
Even as the government was apparently pushed on the back foot in the face of the Karnataka HC interim order, it has already decided to promote cultivation of indigenous varieties of the crop in a big way this year. This decision was taken at an official meeting on April 5, 2016 headed by minister for agriculture Radha Mohan Singh. Among those present were officials of the ministry, ICAR, CICR and the Cotton Corporation of India (CCI), besides representatives from seed companies. Before 2002, about a quarter of the cotton cultivation area was under indigenous varieties. In a bid to recover lost ground, Punjab, Haryana and Rajasthan have already been asked to use only recommended Indian seeds for preventing pest attacks.
As of now, most of the criticism of the government has been on the issue of free markets. An editorial in the Business Standard newspaper remarked, "If the government is truly keen to bring down the prices of GM seeds of cotton, the best way to do so will be to promote competition by allowing development of such seeds by more private and public sector bodies. But the government's present policies governing GM crops are far from conducive to the emergence of such competition. Well-advised changes in these policies are, therefore, urgently called for. That will let more gene-tweaked seeds to come up not only for cotton but also for various other crops for which such seeds are in various stages of development. Until that happens, the government should at least desist from messing up with the cotton sector which has flourished thanks to GM seeds."
But then, thats only one angle. Monsanto is under fire on a number of counts, and in various parts of the world. In April 2016 itself, Burkina Faso's cotton association said it is seeking 48.3 billion CFA francs ($83.91 million) in compensation from Monsanto after it said genetically modified cotton had led to a drop in quality. Cotton is the second-biggest source of revenue for the impoverished West African country after gold. The Inter-professional Cotton Association of Burkina (AICB) began introducing Monsanto's Bollgard II in 2009 as protection against caterpillars. However, the AICB now believes the trait has increased levels of short fibres in its cotton, reducing its market value, according to a Reuters report.
Elsewhere, millions of Nigerians are urging their government to reject Monsanto's attempts to introduce GM cotton and maize into the country's food and farming systems. Onehundred organisations representing more than 5 million Nigerians in late March submitted a joint objection to the country's National Biosafety Management Agency (NABMA) expressing serious concerns about human health and environmental risks of genetically altered crops. In the US itself, Portland, Seattle and Spokane, Washington, and Berkeley, Oakland, San Diego and San Jose, California, are planning to hold Monsanto liable for several billion dollars in cleanup costs related to the harmful polychlorinated biphenyls (more commonly known as PCBs), that the company produced for years, which are still impacting the environment today.
And one has not even started talking about organic farming as an imperative alternative to GM cotton. Given the government's own emphasis on organic farming, it would be interesting to see what transpires on this front.
About the author
Subir Ghosh (www.subirghosh.in) is a Bangalore-based journalist and researcher.