Begin a festive season with trendy sweaters to beat the freezing cold says Lemon Lin.
Winter 2016 is at its peak. December began with an invitation to bone-chilling cold in many parts of the world. But who cares? The festive season is about to start with Christmas. That's the part of the calendar that embraces the warmth of happiness with trendy sweaters hitting women's fashion across the world. Listed below are some of the very best sweaters for you to beat the freezing cold and enjoy Christmas.
* Crop Sweaters: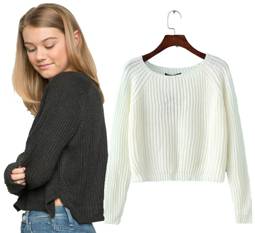 If you love cropped garments, this might just be for you. Cropped sweaters are the latest in trendsetters. To set it off, give yourself a new hairdo. Get your hair coloured blonde or black and wear a new cropped sweater with cropped denim jeans and earrings. Polyester and spandex turn the short, casual sweater into a computer-knitted heater. So just gift yourself one cropped sweater of your choice.
* Embellished Sweaters: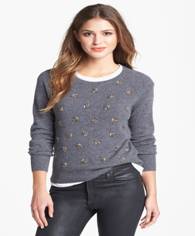 Melt the ice with an embellished sweater. Do you know the best thing about embellished sweaters? You need not wear any jewellery to showcase your personality. More importantly, embellished sweaters look good even at the workplace. The O-shaped neck and finely ribbed edges spell chic. Designers have worked hard to include fur, rhinestone, Swarovski crystals, embroidery and patchwork embellishments to make you look trendy even while you stay comfortable. Team them with your favorite sports shoes, leather shoes or high heels. For a carefully careless look, pull up the sleeves a little and you are all set to win hearts with your style.
* Extra-Long Sleeved Sweaters: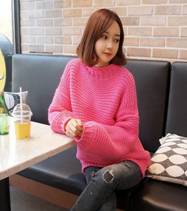 This one is taking women's fashion street by storm. The O-shaped neck is set off by very long sleeves almost covering the palms. If that sounds too plain, add to the design with something more fashionable. Such sweaters are fast becoming the talk of the town and contemporary sweater designers are including them in their trendy sweater collections for the coming winter. The neck is designed specifically to give you more warmth and comfort. Patched denim jeans and sports shoes complement it well.
* Sweaters with Puffed Sleeves: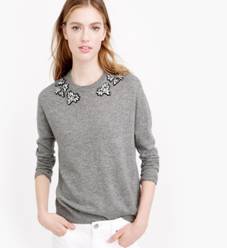 Tiring your brains wondering which sweater to buy for winter 2016? We suggest puffed sleeves. Designers have planned them to perfection for making them dual purpose. Slim women will sizzle in this sweater; plus-sized women can cut it by some inches from both sides and wear as a cropped sweater.
* Cold Shoulder Sweaters: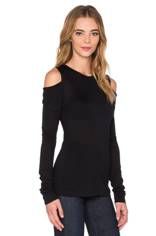 Exposed shoulders add an extra pinch of contemporary chic to your fashion statement. They are fast becoming a trend among teens and all those young at heart. The polyester and spandex material protects your body from winter chills and the cut-out shoulders provide the right balance. Accessorise with rings on your fingers and sports shoes.
* Cape Sweaters: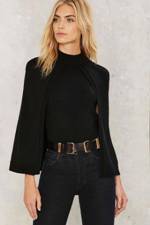 Cape sweaters are among the top trends in sweaters this winter. They are likely to rule fashion street for years to come. Designers can have a great time merging a jacket with a sweater in a unique example of design innovation. They can be worn anywhere, for any occasion. You can wear them with jeans, formal pants and even with miniskirts. Team a black cape sweater with black jeans, broad belt and leather shoes to heat up the winter evening.
About the author:
Lemon Lin has completed his post graduate diploma in fashion designing from Kent State University, United States. He has worked as fashion designer at Drexel University. Currently, he is a member of Fashion and Designing department at Otis College of Art and Design, California.