The textiles and apparel industry is a dynamic one, much happens here through the year. We bring to you 10 select developments of 2016 which we believe will have a bearing on 2017. By Subir Ghosh
The textiles and apparel industry is a dynamic one, much happens here through the year. We bring to you 10 select developments of 2016 which we believe will have a bearing on 2017. By Subir Ghosh developments of 2016 that will shape fashion 10 Brexit. Trump. TPP, RCEP. Amazon. Innumerable keywords kept cropping up through 2016, but not all of these will shape fashion, nay the textiles and apparel industry, in 2017. But some will dictate the direction that the fashion industry takes in the years to come, and the process starts with 2017.
#1) Myntra's acquisition of Jabong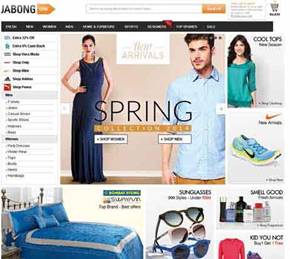 In July, Flipkart's Myntra pipped Snapdeal to the post by acquiring online fashion store Jabong for $70 million. Though Jabong itself had been on a downswing since 2013 when it was valued at $508 million, the acquisition of the portal by Flipkart- Myntra was the biggest news in the Indian fashion world since their own merger in 2014. The Flipkart-Myntra-Jabong ecosystem now holds sway over two-third of the high-margin online fashion market, and signals the beginning of the consolidation period in e-commerce.
#2) Automation is in, stealthily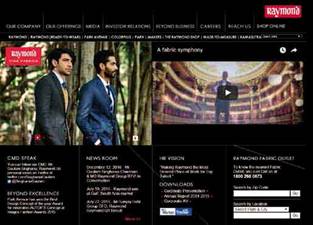 When leading fabric and fashion retailer Raymond truncated its workforce by a third across 16 manufacturing units in September, it surprisingly didn't send industry observers into a tizzy. The move by Raymond was the first by a big company towards a direction that experts have been talking about for a while, and the reasons behind the Raymond decision were simple: a need to cut costs and an equal need to increase efficiency. Textiles 4.0 is in, and it's been a silent move so far. The textiles apparel industry in India, however, will need to maintain a balance since the sector is one of the biggest employers in the country. Words of caution had come earlier in a Texprocil study which had emphasised on the need for job creation.
#3) Election of Trump and TPP
<![if !vml]>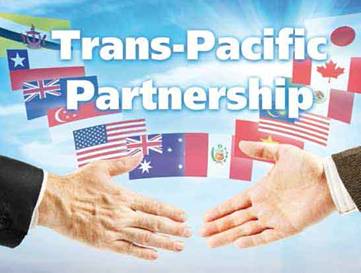 <![endif]>The Trans-Pacific Partnership (TPP) was expected to run into rough weather the day Donald Trump were to be elected as US President. This did happen and Trump was quick to declare that among the first things he would do after being sworn in would be to pull out of the TPP. Though some negotiating countries still want to go ahead, without the US the TPP is a non-starter and would certainly have little influence on global trade. The death of the TPP would be good news for India which had been left out, but with the Regional Comprehensive Economic Partnership (RCEP) still a far cry, the trade front is going to remain uncertain.
#4) Oil prices are rising again
<![if !vml]>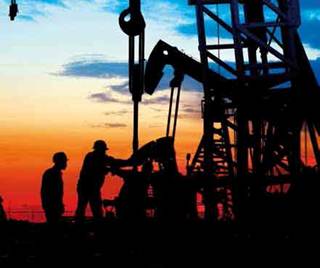 <![endif]>India was able to save on over ₹100,000 crore the previous financial year because of the drop in the price of the Indian basket of crude oil. Now, oil prices are beginning to rise again: in January, Brent crude oil had dipped to $27.88 a barrel, but in December prices were around $55 a barrel levels; this had followed the decision of major petroleum producers in September to cut down on production. While higher crude prices have a direct bearing on inflation and therefore on consumer spending too indirectly, oil prices will be closely monitored by the Indian textiles-apparel industry, which in any case had not been able to make the best of the oil price slump interregnum because of the dissuading duties on man-made fibres (MMF).
#5) The aftermath of Brexit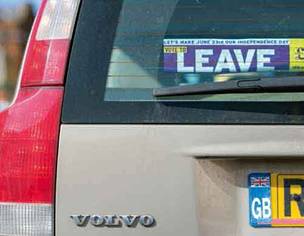 The United Kingdom European Union membership referendum, popularly referred to as the Brexit referendum, saw investors worldwide lose more than the equivalent of $2 trillion in June. But to fill in the huge gap created in the global textiles and apparel industry by Brexit, India has to react quickly. The EU is a major destination for Indian exporters, accounting for 37 per cent of the total ₹111,236 crore worth of readymade garment exports in 2015-16. The UK market constituted a 40 per cent chunk of this. But, since most of the garments that British brands and stores sell are imported (produced abroad), companies will not be able to stop importing. Indian exporters, therefore, can make the best of this only if they can score over China in cost-competitiveness and better lead times. For that to happen, India will need to ink at least a preferential trade agreement (PTA) with the UK. As it is, the India-EU free trade agreement (FTA) is still a long way from materialising, and Vietnam as been reaping rich dividends from its preferential status with the EU. The UK is a major destination for Vietnam too, but that country will now need to tread carefully. Vietnam is member of the TPP, which itself is in jeopardy now with Brexit and Trump.
#6) Waiting for GST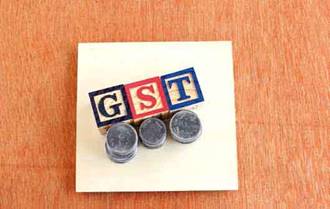 The wait continues, but most likely the Goods and Services Tax (GST) may be rolled out by the middle of the year, having missed the April 1, 2017 deadline for all practical purposes. GST is seen as the last mile of a long journey of reforms of indirect taxes in India and the impact of GST on the textiles sector will be significant. Since the central GST and state GST rates are likely to be higher than the corresponding textile sector revenue neutral rates (RNRs); textile prices are expected to go up. This will adversely affect demand for textile products. According to a ministry study, the adverse effect of a price rise on demand will be neutralised by a positive income effect if the GST rate applicable to all textile segments is kept at 12 per cent. Demand for khadi and handloom, cotton textiles and carpets would be adversely affected while there will be a net positive effect on other sectors. This will lead to substitution effects thereby encouraging greater use of man-made fibre based textiles and blends that use relatively more of synthetic fibres.
#7) The Amazon factor
<![if !vml]>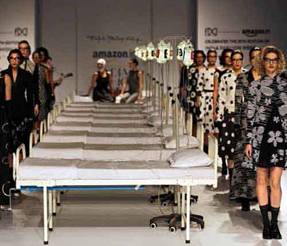 <![endif]>When it was launched sometime in 2014, Amazon India had a lot of catching up to do with the Flipkart juggernaut rolling on unhindered. In a very short time, it has managed to catch up, and is now running neck and neck with the Flipkart-Myntra- Jabong triumvirate. The launch of Amazon Fashion and Amazon's own fashion label in 2016 is a virtual extension of Amazon's own strategies as well as the compulsions offered by the fashion segment in online retail. What Amazon did to the publishing/ books industry is now legion, but whether it will be able to do the same with the apparel industry is a different question altogether. But Amazon India has been working on visibility and establishing itself as a brand with a fashion face. Amazon India became the title sponsor of the Fashion Design Council of India's India Fashion Week in 2015; this year it firmly entrenched itself therein. The online fashion landscape stays changed forever.
#8) Demonetisation's side-effects
<![if !vml]>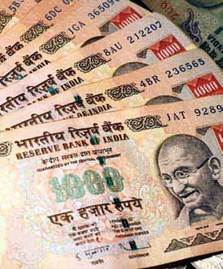 <![endif]>How soon the Indian economy can recover from the obvious slump that has set in because of the demonetisation of 500 and 1000 currency notes is a matter of speculation. But what is certain is that the long supply chain of the textiles and apparel industry is under severe pressure. Demonetisation in India-the world's biggest producer and second largest exporter of cotton-is already exacerbating global supply and may prompt importers like Bangladesh to look for alternative sources to stock up immediately. Industry, which usually starts importing cotton around April-May, has already started doing so. Cotton arrivals have already dipped by almost one-third, and farmers are not going all out to sell cotton because the preferred mode of transaction is cash. This has affected cotton exports too as sourcing has become difficult, leading to both cancellations as well as a dip in forward contracts. Cotton farmers can hold on to stocks, but the supply chain is long and most workers/weavers/spinners are still paid in cash, and there are reports of powerloom units closing down because of the unavailability of cotton. However, the economy may well eventually recover in 2017.
#9) The Chinese trade front
<![if !vml]>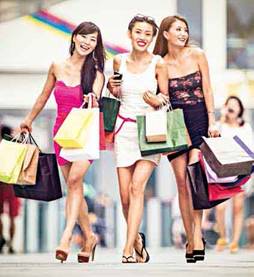 <![endif]>Ongoing global recession or not, the China factor still directly and indirectly dictates what the rest of the world does. The textiles ministry has been contemplating imposing a duty on cloth being imported from China in a bid to save the powerloom sector, but this may well throw RCEP negotiations into turmoil. India has been able to get some concessions in the ongoing parleys with much difficulty towards a trade pact that is likely to be dominated by China. For its part, India had approved duty concessions to six countries under the Asia-Pacific Trade Agreement (APTA) in September. And on the RCEP front, India may remove 65 per cent of the tariff lines for China. This is less than the 80 per cent it is offering to other participating countries, but is still a marked improvement over the 42.5 per cent it had offered earlier. So, this is going to be tricky terrain for India. This year Bangladesh overtook China as the biggest importer of Indian cotton, but one cannot disregard the fact that China still holds a card close to its chest: the huge stockpile of cotton.
#10) A package towards a policy
<![if !vml]>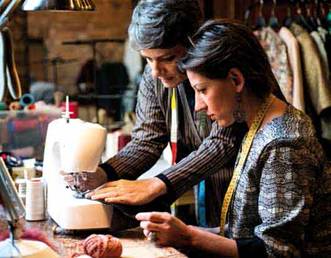 <![endif]>The textile package announced by the Union government in June was seen by many as a stitch in time. The ₹6,000 crore package was a much-needed whiff of fresh air for a desperate industry that had been gasping for breath. The promises, made in terms of numbers, were certainly ambitious: jobs for 1 crore people, mostly women; $30 billion in exports; and investment worth ₹74,000 crore. All that in a matter of three years. But now with the side-effects of demonetisation and a rise in crude oil prices, the textiles ministry has a tough job cut out for itself. The Foreign Trade Policy that was announced midway through the year too might need some course corrections, all the more so because of the TPP-RCEP trajectories. This is where the need for a National Textiles Policy (NTP) becomes all the more significant and critical. Two and half years ago, the choice of words would have been "long-awaited"; now its' "much needed."