The year gone by saw a number of mergers, acquisitions and launches in the e-commerce space in India. The year also saw cutthroat competition between the Big Two of online retail, Amazon India and Flipkart, a battle where fashion emerged as a key factor. Subir Ghosh looks at the key developments taking place in the online fashion space.
<![if !vml]>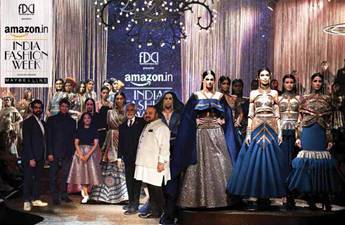 <![endif]>Estimates vary, but trends are by and large clear: e-commerce is growing, and fashion has emerged as a critical component driving online sales in India. The year 2016 saw a flurry of activities in the e-commerce space, with a lot of these related to apparel. The question in one's mind is no more of whether e-commerce will grow or at what rate; it is now more about the dynamics of the fashion segment itself, as also about who will race ahead in online fashion sales.
Of Numbers, Trends and Conjectures
One of the primary ways to know and understand a market is through numbers. But when estimates and predictions of different analysts differ from one another by huge margins, a stakeholder has little choice but to believe the one he/she wants to. In fact, this is what is true of the numbers related to India's e-commerce sector that have been bandied around through 2016.
The gap between the most bullish and conservative estimates is unbelievably yawning-a whopping $70 billion. Global financial services firm Morgan Stanley has estimated that e-commerce sales in India will reach almost $120 billion by 2020; banking and financial services group UBS Group AG, on the other hand, had predicted that online retail will rise only to $48-60 billion by that year. Other estimates fall in between, with RedSeer Consulting predicting $80-100 billion, Goldman Sachs estimating $68.8 billion, and Google-AT Kearney looking at $60 billion. All analysts looked at gross sales, and left out discounts and cancellations from their estimates. Yet, all of them were unanimous in what would drive online retail: rising sales of smartphones and mobile Internet connections, rising incomes, uninterrupted flow of capital, shortage of organised retail stores and improvement in e-commerce infrastructure such as logistics and payments.
In February 2016, Morgan Stanley said in a report, "We now increase our 2020 estimate (of India's e-commerce market) from $102 billion to $119 billion. This takes our estimate of the total Indian Internet market size from $137 billion to $159 billion (now including online food aggregation business)." Morgan Stanley said a global macroeconomic slowdown could affect the flow of venture capital/private equity (VC/PE) money into India, thereby slowing gross merchandise volume (GMV) growth and lowering valuations.