The term that repeatedly kept surfacing during the recent Apparel Sourcing Summit at MAGIC was 'super vendor'. Apparel sourcing professional Anjuli Gopalakrishna writes about seven factors which would make these super vendors crucial to the industry in the near future.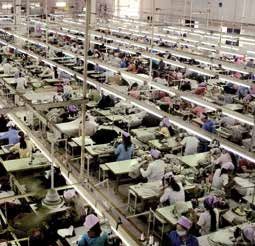 A lot of reports recently came out about the Apparel Sourcing Summit at MAGIC, one of the largest and most influential textile and apparel sourcing exhibitions in United States, held in August 2016 in Las Vegas. One of the key things that came to light from the manufacturing point of view was that more and more buyers are focusing on working with fewer, but more capable vendors. 'Super vendors' is the term that was used by most distinguished speakers in this context. So, what exactly are the top traits of such 'super vendors' that everyone in the apparel sourcing community is craving for.
Super vendors help 'hedge the sourcing risk' for their customers: They have manufacturing facilities in different geographical locations, or at least have the capability of setting them up. Take for example Esquel, which owns multiple manufacturing facilities in different locations and countries, thus allowing buyers to take advantage of free trade agreements (FTAs) or even hedge various sourcing risks like currency fluctuation, political instability, etc. They also make it possible for buyers to be more 'nimble' in responding to market demands.
Super vendors are running efficient operations incorporating the latest in sophisticated technologies: While there is a lot of talk in the industry about 'sustainability' and 'corporate social responsibility' which often paints a very 'oh poor thing' image of workers and working conditions in factories, the apparel industry can learn a thing or two about how to run 'socially responsible' and 'carbon footprint' efficient enterprises from these super vendors. Whether it is investing in 'waterless' dyeing or 'wastewater' management systems, some of these 'super vendors' are going all out in showing the way to run 'sustainable' and 'profitable' enterprises. They are worthy of being equal partners in the sourcing game, rather than just the vendors. Super vendors can provide 'end-to-end' solutions to their customers/brands: Whether it is in terms of providing 'trend' inputs and 'design' directions, or in terms of sourcing cost-effective fabrics, developing patterns and grading or some even to the extent of warehousing or distribution, super vendors are taking on more tasks on to their plate, leaving more room for retailers to focus on pure retailing competencies. It is this 'full service package' mindset that sets 'super vendors' apart from the others. Vendor managed inventory in retail is not too far away either for these early adopters in the game.