The term that repeatedly kept surfacing during the recent Apparel Sourcing Summit at MAGIC was 'super vendor'. Apparel sourcing professional Anjuli Gopalakrishna writes about seven factors which would make these super vendors crucial to the industry in the near future.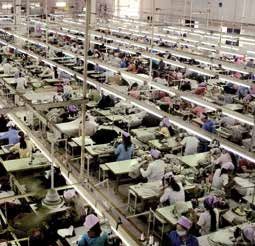 A lot of reports recently came out about the Apparel Sourcing Summit at MAGIC, one of the largest and most influential textile and apparel sourcing exhibitions in United States, held in August 2016 in Las Vegas. One of the key things that came to light from the manufacturing point of view was that more and more buyers are focusing on working with fewer, but more capable vendors. 'Super vendors' is the term that was used by most distinguished speakers in this context. So, what exactly are the top traits of such 'super vendors' that everyone in the apparel sourcing community is craving for.
Super vendors help 'hedge the sourcing risk' for their customers: They have manufacturing facilities in different geographical locations, or at least have the capability of setting them up. Take for example Esquel, which owns multiple manufacturing facilities in different locations and countries, thus allowing buyers to take advantage of free trade agreements (FTAs) or even hedge various sourcing risks like currency fluctuation, political instability, etc. They also make it possible for buyers to be more 'nimble' in responding to market demands.
Super vendors are running efficient operations incorporating the latest in sophisticated technologies: While there is a lot of talk in the industry about 'sustainability' and 'corporate social responsibility' which often paints a very 'oh poor thing' image of workers and working conditions in factories, the apparel industry can learn a thing or two about how to run 'socially responsible' and 'carbon footprint' efficient enterprises from these super vendors. Whether it is investing in 'waterless' dyeing or 'wastewater' management systems, some of these 'super vendors' are going all out in showing the way to run 'sustainable' and 'profitable' enterprises. They are worthy of being equal partners in the sourcing game, rather than just the vendors. Super vendors can provide 'end-to-end' solutions to their customers/brands: Whether it is in terms of providing 'trend' inputs and 'design' directions, or in terms of sourcing cost-effective fabrics, developing patterns and grading or some even to the extent of warehousing or distribution, super vendors are taking on more tasks on to their plate, leaving more room for retailers to focus on pure retailing competencies. It is this 'full service package' mindset that sets 'super vendors' apart from the others. Vendor managed inventory in retail is not too far away either for these early adopters in the game.
Super vendors can actually enhance the 'brand image' of their buyers: Super vendors are not only savvy when it comes to corporate social responsibility, they are also savvy in terms of projecting their own image as socially responsible enterprises. They make use of digital and social media effectively to manage this image. Gone are the days, when Nike had to settle for millions in claims thanks to 'some sweatshop' video. Some of the initiatives that super vendors are taking to serve the community surrounding them can actually help to enhance the image of the very brands they service. One only needs to take a look at the videos and images posted on the Facebook pages or digital properties of these super vendors to know what we are talking about.
Super vendors do not negotiate orders; they focus on long term programmes: A few cents less on a style or a PO here and there do not count. Super vendors partner with their buyers in playing a more holistic game. They focus on serving the business needs of their customers on a 'long term' programme basis. Continuity of business for a longer term takes precedence over negotiating 'short-term' focused deals. I remember one such super vendor from my working days, with whom we ran our 'core' basic chino programme continuously for many years because they provided us with the flexibility to make changes, respond to market demands in real time, without flinching a bit.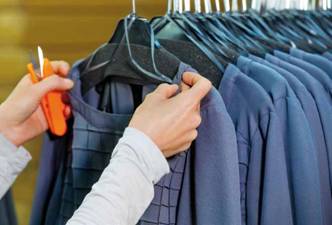 Super vendors 'solve' their customers' problems like their own: This trait truly differentiates a 'super vendor' from the rest. I remember one incident from my career in sourcing which demonstrates this point. We were facing the problem of 'multiple fit rejections' in our children's department. While it is a huge cost in terms of time and money for all stakeholders involved, it often converts into a 'blame game' in our industry. However, in this instance things happened a bit differently. We wanted to get to the bottom of the issue as 'fit rejections' were not just happening with one vendor but across other factories as well. We finally figured out that there were a lot of discrepancies/overlaps in the basic blocks or patterns that had been distributed to vendors. A standard pattern block library was the solution to solve this issue across the board for all vendors. Now this super vendor partnered with the buyer in developing multiple copies of standard blocks from scratch, which in the end were redistributed across the board to all other vendors as well. A true partner or super vendor focuses on solving a problem that needs fixing which may end up benefiting the entire industry.
Super vendors are likely to be integrated with their buyers: Super vendors are the early adopters who will enable supplier/buyer integrations in the apparel industry. With omni-channel retail becoming more of a norm, brands will need to figure out ways to be more agile in terms of responding to 'uncertainties' of the dynamic 'multichannel' shopping behaviours of the next gen retail. Innovation will be key in separating the winners from the losers in the new game. The super vendors know the importance of transparent and effective collaboration to succeed. They will be there to enjoy being in the game. Others will simply lose out.
About the Author
Anjuli Gopalakrishna is apparel sourcing industry professional who is passionate about change, innovation and technology. She believes that the apparel and fashion industry is ripe for disruption and the next wave of fashion revolution will be very high tech. Gopalakrishna has worked as a trainer and consultant for apparel sourcing and manufacturing companies, and is now looking at ways of providing 'real value' training content via digital platforms.