The Northeast has huge potential for investments, particularly in the textiles and handicrafts sectors, due to the skilled workforce and locally available raw materials-all of which are rooted in the rich textiles heritage of the region. To tap this potential, an investors' meet was held in Shillong. The meet, especially given that it was the first of its kind, was certainly successful, reports Richa Bansal
It has been almost twenty years since the five member Shukla Commission submitted its report on the Northeast to the Prime Minister. The high-level commission headed by Planning Commission member SP Shukla, in its 150-page report titled Transforming the Northeast: Tackling Backlogs in Basic Minimum Services and Infrastructural Needs, had surprisingly paid little heed to the textiles sector of the region. The Shukla Commission, tasked to examine the potential of the Northeast, had devoted only part of a short chapter to textiles that had been clubbed under 'Industry, Handlooms and Handicrafts'.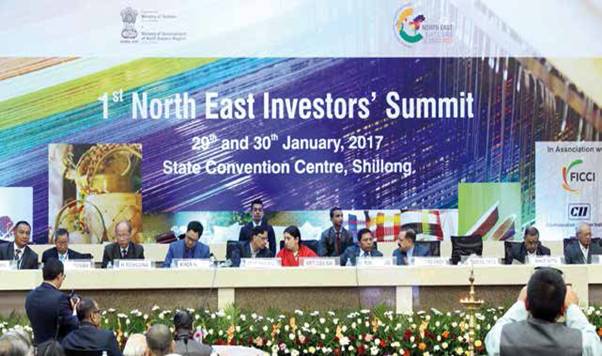 What transpired at the recent two-day investors' summit themed 'Exploring Opportunities in Northeast Region', organised by the ministry of development of Northeastern region (DoNER) and the ministry of textiles in Meghalaya capital Shillong, was evidence that not much has happened since 1997. The scores of presentations made during the event bore testimony to the fact that even the Shukla Commission had not fully emphasised on the textiles potential of the Northeast, and also that the sector alone has the potential to contribute phenomenally to sustainable development of the region.