Artificial Intelligence is the buzzword of the Information Technology industry. It is the next step in the transformation of retail, according to many experts. Regina Henkel explores how it will influence retail business.
Artificial Intelligence (AI) software must meet a number of criteria. It needs expertise in the area in which it is deployed, it must be able to draw conclusions independently on specific objectives and it must optimise itself continuously. Ideally, the software not only generates data but is also able to interact with people and systems in ways like speech. By using AI, it will be possible to make better and more informed decisions, and to react to more complex problems in real time. As the Information Technology (IT) world says, everything that can be digitalised will be digitalised. Now, it is the turn of intelligence. The promise of AI is great but the extent of its disruptive force is unknown.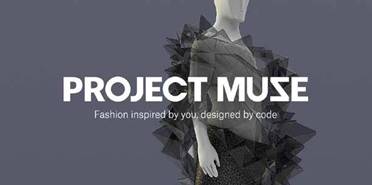 Chat bots: The new apps?
One of the best known applications of AI are called chat and service bots. These are intelligent programmes which can be interrogated, for example, in live chats on web shops for product details, a delivery or a return. It is hardly possible to distinguish whether a person or a machine is responding. This enables direct access to services and products of a company or brand, as well as a crossselling opportunity. Since Mark Zuckerberg opened the Facebook Messenger for chatbot in April 2016, this technological trend has become unstoppable. There are now over 34,000 chatbots which communicate and interact with the users.
Microsoft stated, "Bots are the new apps." In recent years, app fatigue has grown. About 88 per cent of smartphone users use only five apps regularly. Almost a quarter of the downloaded applications are only applied once and deleted. On the other hand, three billion people use a messenger service such as WhatsApp, Threema or Line on an average of seven times a day. So it might become crucial for a company to be where existing and potential customers already are active. According to a study by Oracle and the research company Coleman, companies want to use chatbots in future and 80 per cent of respondents plan to use them for customer support and customer management by 2020.
Helps forecasting
An application that can be used in both online and offline retail is known as intelligent forecasting system. To date, it was difficult to predict which products would sell well. The only data available was previous sale numbers. Now, one can develop much more precise scenarios which can be used to better predict the sale of certain products according to weather, events etc.
In the best case, the dealer knows before the customer what he will order next. The collaboration between Zalando and Google last autumn, which was launched under the name Project Muze, attracted a great deal of attention. Both want to use the same route to developing individual fashion looks precisely tailored to the user. They are not proposing existing products, but developing new ones. At Under Armour, AI is the technology base for the new Health Box, a personalised fitness system designed to measure and even manage your own well-being.
Developing new correlations
Watson, the AI solution from IBM currently used by North Face and Under Armour, can personalise these and include external data in real time. "So maybe Watson knows that product A works better in bad weather conditions than another product, or that product B is very successful with people who are very active on Facebook," said Marilies Rumpold-Preining, IBM Watson's customer engagement executive. "Watson can simply process a wealth of data and is thus able to create novel correlations and generate new ideas, which even an experienced marketer would not be able to achieve quickly." In addition, it can also personalise customers' approach in terms of content, frequency and channel. Another area of application is the search for errors in online shops and marketing campaigns.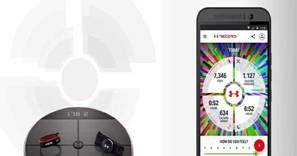 Voice-operated systems
We know about using IT-based services through screens and keyboards. Amazon Echo, the assistance system from Amazon, allows using the voice, which seems to be interesting for retailers, too. The German brand Alberto, a specialist for trousers, uses Amazon Echo in the new concept store in Monchengladbach. The device looks like a loudspeaker and responds to the name Alexa. "The exciting thing is to find out what customers are asking Alexa," explains Marco Lanowy, managing director of Alberto which learns firsthand the wishes of customers and where to improve. Whenever questions cannot be answered, new answers are stored in the system. This is how Alexa continually learns and becomes an intelligent knowledge base for customers and for the store staff. The device can answer not only specific questions to which Alberto has given an answer, it can also use the information from the Internet. "The responses to Alexa are very positive," said Lanowy.
Trial and error
Long term analyses are not required today. We need quick action and learning by doing. Not everything will be relevant in the future. Technology is moving fast and some things probably are too far ahead of their time. They will be used later, like the Virtual Reality technology, which is entering our everyday lives. Cognitive systems do not make sense everywhere. They are an additional way to make better decisions. This can be interesting for consumers and retail.