The nonwovens industry is a globally rising segment in textiles, and India is emerging as a significant player in it. The industry is looked at as a new market with enormous opportunity, and it has become the most preferred investment area in India. Nonwovens have opened doors in terms of value enhancement of investments, and with the diversified segment base and innovative segments, nonwovens are an attractive proposition, says Market Intelligence, Fibre2Fashion.
<![if !vml]>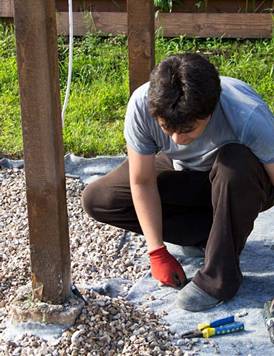 <![endif]>India is rising and moving forward with opportunities in each sector. At present, India is viewed as an engine of global growth and as indicated by the International Monetary Fund (IMF) forecast, India is one of the fastest growing economies in 2017. The IMF has anticipated a GDP growth rate of 7.2 per cent and 7.7 per cent in 2017 and 2018 respectively. However, the World Bank is more optimistic and has anticipated a GDP growth rate of 7 per cent in 2016-17, 7.6 per cent in 2017-18 and 7.8 per cent in 2018-19. For 2016-17, the GDP at current prices is expected to attain a level of ₹152.5 lakh crore ($2.3 trillion). India has turned into the sixth largest manufacturing country in the world, up from ninth earlier. Foreign direct investment (FDI) in India increased to ₹1,45,000 crore in the first half of 2016-17 from ₹1,07,000 crore during the first half of 2015-16. The Indian government's e-marketplace, currently functional for obtaining goods and services, has been chosen as one of the winners of the South Asia Procurement Innovation Awards by the World Bank. As per Goldman Sachs, by 2030, India's economy will exceed the economy of Europe and Japan and by 2045 that of the US.
The Indian economy gets a lift because of the growing middle class, educated and young population. The fact that the population of India is 1.3 billion and one-third of it is the middle income group, assumes an imperative part with the growth of Indian economy and is set to lead the growth of nonwovens. According to recent information, the per capita net national income (current prices) during 2016-17 is estimated to be ₹1,03,007 ($1,585) demonstrating an ascent rise of 10.4 per cent as compared to ₹93,293 ($1,435) during 2015-16.
All statistical data support the growth of the Indian nonwovens industry. Also, there is now a stable government at the Centre and there are policy reforms taking place with long term planning in mind. The trust in Indian economy is becoming stronger and firmer as compared to a few years ago. The nonwovens and technical textiles sector has already been taken up as an important thrust area for support and development by the ministry of textiles. Several optimistic schemes have been implemented at the Central level to encourage growth of the industry. In years to come, the growth in the middle class population is likely to transform the nature of the industry. Also, the increasing population of working women, improved standards of living, literacy rates and general awareness about products are driving this growth by accompanying efforts towards infrastructure and overall socio-economic development.
The nonwovens industry in India
The manufacturing of nonwovens started decades ago and was initially limited to nonwovens produced using staple fibres through conventional and old methods. Further, continuing push towards reduction in basis weight, spunlace and spunmelt fabrics became an integral factor. The market of needle-punched nonwovens grew with the growth of the geotextiles, automotive and filtration industries.
<![if !vml]>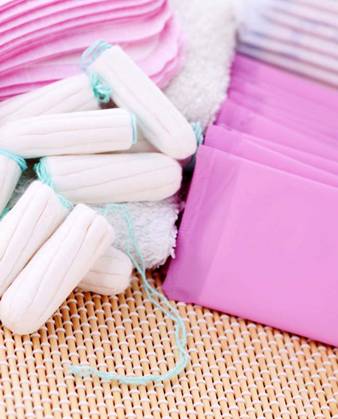 <![endif]>The awareness about product quality started assuming a major part in product offerings. In recent years, a wide range of nonwovens plants with various innovative bonding technologies have come up. With a growth of 17 per cent last year, India manufactured 365,000 tonnes of nonwovens in 2016. A majority of the nonwovens volume today is going into low-end, low-priced products such as shopping bags, backings and carpets, etc. But as consistent growth is showing in high-end usage such as in filtration, automotive, geotextiles and in the hygiene and medical sectors, the growth will rise in value terms too.
However, now everyone is aware that nonwoven technologies are compact and yield much higher production compared to other textile technologies and are emerging technologies to deliver complex products too. As the nonwoven manufacturing process is comparatively shorter, the utility consumption is much lower and due to high production, the operating costs are less. Additionally, there is much less involvement of humans. So, quality is determined by technology and less human interference.
Earlier, 'wash and wear' was the basic mindset of Indian society which did not believe in 'use and throw' disposable products. But as local labour began becoming noticeably expensive and disposable products' usage started seemingly convenient and cheap, the nonwovens disposable industry started growing. In the durable sector as well, the industry has begun showing signs of good growth as India is progressing from a developing to a developed nation. This was quite the beginning of a new period, popularly known as the 'nonwovens fabric age' in India.
The global nonwovens fabric market was valued at $37 billion in 2015, and according to recent studies, and with growth rate of 6-7 per cent, it is anticipated to grow to around $50 billion by 2020 with hygiene being the biggest segment of the market. Asia is the major consumer of nonwovens in the world, and it has a 43 per cent share of the global market. China is the leading consumer in Asia. China alone represented around 57 per cent of this region's nonwovens consumption in 2015. India is the second biggest consumer in Asia with a 10.5 per cent share by volume of the market.
Drivers for growth of nonwovens market
As discussed earlier, the burgeoning middle class population and rise in disposable incomes of India's population, changing lifestyles and awareness of healthcare and hygiene products are the major drivers for the growth of the Indian nonwovens industry. Also, there is much interest in both the government and private sectors to consider the opportunities beyond the conventional textile chain.
Other drivers are steady growth in infrastructure development, growing real estate sector, industrial growth, increasing consumption of geotextiles, growth in automotive sectors, urbanisation, and stringent laws on waste management. Products like disposable home textiles, wet wipes, travel kits, air bags, high end sports textiles, disposable products like medical textiles and home textiles will become daily consumption products in the near future.
The Clean India Mission of the Indian government covering 4,041 towns across the country promises to be huge in scope and need. Two products driving the hygiene nonwovens segment are sanitary napkins and diapers. According to recent studies, the sanitary napkin market of India is growing annually at 24 per cent. The retail hygiene industry in India is expected to increase two-fold in value between 2014 and 2018. Among other factors that the nonwovens industry can look at is the birth rate in India, which was 22 per cent in 2013 and is expected to decline to 20 per cent in 2018. That would be 123 million children every year in the 0-4 age group. The female population in India in the range of 12-54 is expected to increase to 412 million in 2018 from 389 million in 2013. By 2018, the category could reach to level of $824 million if each female spends just $2 on sanitary protection. Even if only 20 per cent of all consumers in this age group spend $5 every year, the market could achieve a potential of $412 million.
In conclusion
Indian culture is experiencing a significant change and the new generation entrepreneurs should consider unexploited market segments. The latest nonwovens technologies are going to bring innovative products and they can replace the products produced by conventional technologies. At the global level, the Indian textiles industry has always done remarkably well in spinning, weaving, knitting and the overall value chain of textiles.
India has a rich culture and history of phenomenal expertise and skillsets for textiles. It also has raw materials available in abundance from different sources of natural fibres to synthetics. Compared to other countries, India also has skilled labour available at lower costs. A lot of important steps have been taken by the Indian government for promotion of nonwovens. India itself has huge domestic market and it is one of the biggest economies in the world. India has tremendous potential to become the leading producer of nonwovens.