The nonwovens industry is a globally rising segment in textiles, and India is emerging as a significant player in it. The industry is looked at as a new market with enormous opportunity, and it has become the most preferred investment area in India. Nonwovens have opened doors in terms of value enhancement of investments, and with the diversified segment base and innovative segments, nonwovens are an attractive proposition, says Market Intelligence, Fibre2Fashion.
<![if !vml]>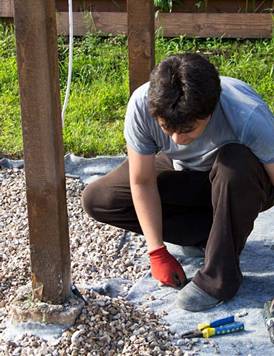 <![endif]>India is rising and moving forward with opportunities in each sector. At present, India is viewed as an engine of global growth and as indicated by the International Monetary Fund (IMF) forecast, India is one of the fastest growing economies in 2017. The IMF has anticipated a GDP growth rate of 7.2 per cent and 7.7 per cent in 2017 and 2018 respectively. However, the World Bank is more optimistic and has anticipated a GDP growth rate of 7 per cent in 2016-17, 7.6 per cent in 2017-18 and 7.8 per cent in 2018-19. For 2016-17, the GDP at current prices is expected to attain a level of ₹152.5 lakh crore ($2.3 trillion). India has turned into the sixth largest manufacturing country in the world, up from ninth earlier. Foreign direct investment (FDI) in India increased to ₹1,45,000 crore in the first half of 2016-17 from ₹1,07,000 crore during the first half of 2015-16. The Indian government's e-marketplace, currently functional for obtaining goods and services, has been chosen as one of the winners of the South Asia Procurement Innovation Awards by the World Bank. As per Goldman Sachs, by 2030, India's economy will exceed the economy of Europe and Japan and by 2045 that of the US.
The Indian economy gets a lift because of the growing middle class, educated and young population. The fact that the population of India is 1.3 billion and one-third of it is the middle income group, assumes an imperative part with the growth of Indian economy and is set to lead the growth of nonwovens. According to recent information, the per capita net national income (current prices) during 2016-17 is estimated to be ₹1,03,007 ($1,585) demonstrating an ascent rise of 10.4 per cent as compared to ₹93,293 ($1,435) during 2015-16.
All statistical data support the growth of the Indian nonwovens industry. Also, there is now a stable government at the Centre and there are policy reforms taking place with long term planning in mind. The trust in Indian economy is becoming stronger and firmer as compared to a few years ago. The nonwovens and technical textiles sector has already been taken up as an important thrust area for support and development by the ministry of textiles. Several optimistic schemes have been implemented at the Central level to encourage growth of the industry. In years to come, the growth in the middle class population is likely to transform the nature of the industry. Also, the increasing population of working women, improved standards of living, literacy rates and general awareness about products are driving this growth by accompanying efforts towards infrastructure and overall socio-economic development.
The nonwovens industry in India
The manufacturing of nonwovens started decades ago and was initially limited to nonwovens produced using staple fibres through conventional and old methods. Further, continuing push towards reduction in basis weight, spunlace and spunmelt fabrics became an integral factor. The market of needle-punched nonwovens grew with the growth of the geotextiles, automotive and filtration industries.