With the growth of e-commerce through platforms like Amazon, Flipkart and Jabong, many would-be fashion entrepreneurs found an opportunity to fulfill their aspirations. While fashion holds the potential to create a successful business, it is not as easy as it seems. Many entrepreneurs who thought fashion to be an "easy" business to get into, realized too late that the field is as complicated and technical as any engineering discipline, and requires cultivated skills, says Supriya Ghurye
For fashion entrepreneurs looking to launch their own brand, an understanding of the design process and manufacturing is critical. Knowledge of related elements and processes, such as style, fabric, cut, trim, fall, consumption, dyeing, and embroidery, right up to the end product is crucial to succeed in any fashion endeavour.
So for those planning to launch a fashion brand, here is a summary of the steps that go into creating a fashion collection that people would want to wear.
Fashion forecast
Through research of current and past trends, the designer tries to get a feel of the kind of styles that will be popular in the upcoming season. Every designer's understanding and interpretation of trends is different. A number of agencies like WGSN and Pantone release their trend and colour forecasts up to a year in advance. These are used as reference points by designers for the collection as well. If you are planning to hire a freelance fashion designer to design your collection, it is best to involve them from this stage to get the best results.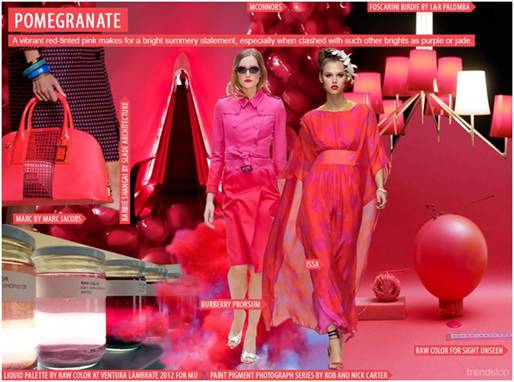 (Image courtesy:goo.gl/CQFZNJ)
Mood Board
Once an idea of colours, trims, cuts and silhouettes is achieved, a theme, known as a mood board or concept board, is set by the fashion designer. It is a combination of images, words and ideas, which represents the designer's thought, and from which inspiration to create each piece of the collection is drawn.