Unsustainable business models, discount-driven marketing and lack of product and service differentiation have made India's e-commerce sector a gruelling battleground. Gurgaon-based Wazir Advisors discuss the probable fate of this sector.
The e-commerce segment has caught the fancy of Indian consumers for buying all sorts of consumer items, from groceries, furniture, apparel to electronic products and tickets for movies, trains and flights. The rise of e-commerce mirrors how opportunity is being leveraged by e-commerce companies, even with a relatively small base of 500 million Internet users.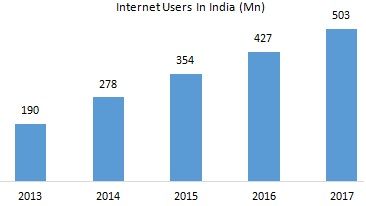 In the last few years, key players like Flipkart (including Myntra and Jabong), Amazon and PayTM backed by big funds have shown a substantial growth in gross merchandise value (GMV). This growth is an outcome of rising middle-class consumers and changing shopping habits that are adding to the online shopping demography. Increased access to global products and services at a click of a button and delivery to even remote locations has further driven up this number.
At the same time, improving internet connectivity and mobile commerce is adding fuel to the fire. The e-commerce companies have been luring consumers to visit their portals, buy and become a repeat customer by aggressive online and offline marketing, high decibel sales events, attractive discounts and deals, exclusive brand launches, cash-on-delivery payment option and easy returns policies.

Till date, the sector is largely focused on "customer acquisition" and GMV rather than unit economics and profitability. Thus all large companies continue to show huge and increasing losses, while turnovers have grown multi-fold from year to year. With high cash burns, e-commerce companies continue to scout the markets for new funds and ability to raise funds has become one of the most important "competitive advantages" in the sector.
As new categories and models are tested, many new players enter the market every year and an almost equal number shut shop.
The Number Game:

Source: Inputs from published data Source: Inputs from published data
In the recent past, the e-commerce industry has witnessed mass-scale layoffs led by shaky business models, poor financial management and huge cash burns. Many of the well-funded e-commerce companies like Snapdeal, Yebhi, Fashionara, PepperTap and Local Banya have failed miserably and many of these have shut shop as well. One can thus say that the Indian e-commerce industry was the gold rush of 2010-14 followed by the 2015-16 hangover.

Now the bigger question is what is making e-commerce a difficult battlefield.
Unsustainable business models: Running an e-commerce company is not only about getting funds from investors and burning it for customer acquisition, it is about creating a sustainable business model. In an industry where customer loyalty has been ephemeral and the costs of acquiring and servicing customers has been consistently high, only a sustainable core business model can help companies survive. PepperTap is a good example of a company that raised huge funds but failed due to its business model. The company started operations in 2014 and raised more than $51 million from a league of big investors, including Sequoia Capital, Saif Partners and e-commerce major Snapdeal. PepperTap closed its operations in early 2016 as the company was not able to understand market requirements and tried to expand too quickly, without getting the base model right.
Discount-driven marketing: "Big Billion Day Sale" and "End of Season Sale" have now become part of purchase cycle of every Indian consumer. Most of the e-commerce companies started with a discount-driven model and have continued and therefore are not making profits. If discounts are reduced, which has been witnessed in the past, growth flattens and negatively affects the company's ability to raise funds. Thus, e-commerce companies are walking a tight rope. These rely on investors' funds for providing discounts and hence are not able to provide sustainable value to the investors. This is making investors reluctant to invest more. The sector is thus facing a shortfall of new investments and the exuberance of 2010-1014 is no more visible.

Lack of product and service differentiation: One of the biggest issues that e-commerce players are facing is product or category differentiation. Say, for a category like apparel, there is hardly any product differentiation among Amazon, Flipkart, Jabong and Myntra. For the mainstream buyer, they offer almost the same brands at similar prices. Also, many boutique and largely private-label players like Ajio and Koovs have also jumped into this battlefield, making competition fiercer. Askme.com is a good example of failure due to inability to differentiate.

Further, in the absence of high product differentiation, marketplaces need to differentiate on enabling technology, including user interface and user experience, and services, including fulfillment management. While, it is understandable that the marketplaces cannot completely manage the post-sales experience, those who are not able to tightly control this have already perished or are on the path to self-destruction.
The e-commerce ecosystem is currently witnessing a major fallout and is characterised by multiple consolidations and contractions driven by common investors. Over 71 mergers and acquisitions took place between January and June 2017. Start-up investors have become much more cautious. They are not only supporting select investee companies financially, but also have a say in their day-to-day decisions. Pushing for mergers and exits has become a common phenomenon. Japan-based SoftBank Inc. has, for example, pushed for mergers and acquisitions with most of its big-ticket deals, such as Housing and Snapdeal. Flipkart's acquisition of more than ten companies, including Myntra, Jabong and Phonepay, across the value chain was also driven by similar motives.
This fallout is expected to last for some time and only those players who have their fundamentals right will sustain investor interest and are expected to survive. It will finally be a play of "value" for the customers and "valuations" for the investors that will drive growth.