RetailStore (powered by Cybertill) founder and CEO IAN TOMLINSON shares his insights into the trends shaking up retail in the next two years and beyond.
Brands investing in technology and omni-channel integration across stock, sales, service and marketing will be the key players in the 'game of retail disruption' in the next two years. Digital advances in the point of payment process is one thing, but greater technological intuition is essential across all channels. What's true is that the pace of change is speeding up. It's about keeping up as the disruptor's battle it out to push boundaries and go where others haven't.
1. Consumer-centricity-the art of building brand loyalty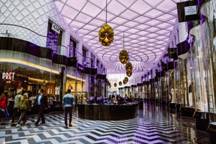 Consumers have always wanted a reason to be loyal-whether that be price, convenience or cache. It's a proven science in retail that has been around since day one. Today, technological advances have enabled data to play an enormous role in driving customer loyalty and encouraging repeat business. How businesses use data is evolving and reshaping consumer expectations. Retailers across the industry are embracing the concept; however, to do so requires an accumulation of data and customer profiling. To achieve it means more focus on e-commerce. We have already seen mind-boggling growth in e-commerce, reaching around $2.3 trillion globally in 2017, expecting to reach $4.5 trillion in 2021 (Statista report). Many online brands can capitalise on this growth through smart, customer-centric, and transparent data capture. Turning brand loyalty into return customers takes more finesse than many retailers are able to pull off. As a result, it will be interesting to see which brands thrive in the post-GDPR environment, and which don't.
[Editor's Note: The General Data Protection Regulation (GDPR) (Regulation (EU) 2016/679) is a regulation by which the European Parliament, the Council of the European Union and the European Commission intend to strengthen and unify data protection for all individuals within the European Union (EU)]
2. Voice search
We've seen it in blockbuster films for years and finally the time has come; we have our own voice-activated digital assistants, and not just on your smartphone. Google and Amazon are the driving force behind voice-activated home devices, but smart-speaker hardware provides more opportunity for retailers than many realise. It's an opportunity for retailers to benefit from their paid partnerships with the likes of Google search and Google Shopping, and drive traffic towards their websites and local stores. To do so requires real-time data setup from the retailers themselves; meaning making sure backend systems are up-to-date; stock levels and product details are accurate, and styles and product attributes are properly tagged. Doing this now will not only increase traffic online, but logging local stock availability with Google will also drive footfalls to stores. Ensuring your e-commerce website offers live stock levels, Click & Collect or a reservation system will help to close that sale on any sales channel.