RetailStore (powered by Cybertill) founder and CEO Ian Tomlinson shares his insights into the trends shaking up retail in the next two years and beyond.
Brands investing in technology and omni-channel integration across stock, sales, service and marketing will be the key players in the 'game of retail disruption' in the next two years. Digital advances in the point of payment process is one thing, but greater technological intuition is essential across all channels. What's true is that the pace of change is speeding up. It's about keeping up as the disruptor's battle it out to push boundaries and go where others haven't.
1. Consumer-centricity-the art of building brand loyalty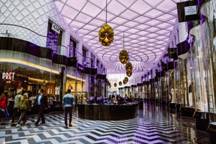 Consumers have always wanted a reason to be loyal-whether that be price, convenience or cache. It's a proven science in retail that has been around since day one. Today, technological advances have enabled data to play an enormous role in driving customer loyalty and encouraging repeat business. How businesses use data is evolving and reshaping consumer expectations. Retailers across the industry are embracing the concept; however, to do so requires an accumulation of data and customer profiling. To achieve it means more focus on e-commerce. We have already seen mind-boggling growth in e-commerce, reaching around $2.3 trillion globally in 2017, expecting to reach $4.5 trillion in 2021 (Statista report). Many online brands can capitalise on this growth through smart, customer-centric, and transparent data capture. Turning brand loyalty into return customers takes more finesse than many retailers are able to pull off. As a result, it will be interesting to see which brands thrive in the post-GDPR environment, and which don't.
[Editor's Note: The General Data Protection Regulation (GDPR) (Regulation (EU) 2016/679) is a regulation by which the European Parliament, the Council of the European Union and the European Commission intend to strengthen and unify data protection for all individuals within the European Union (EU)]
2. Voice search
We've seen it in blockbuster films for years and finally the time has come; we have our own voice-activated digital assistants, and not just on your smartphone. Google and Amazon are the driving force behind voice-activated home devices, but smart-speaker hardware provides more opportunity for retailers than many realise. It's an opportunity for retailers to benefit from their paid partnerships with the likes of Google search and Google Shopping, and drive traffic towards their websites and local stores. To do so requires real-time data setup from the retailers themselves; meaning making sure backend systems are up-to-date; stock levels and product details are accurate, and styles and product attributes are properly tagged. Doing this now will not only increase traffic online, but logging local stock availability with Google will also drive footfalls to stores. Ensuring your e-commerce website offers live stock levels, Click & Collect or a reservation system will help to close that sale on any sales channel.
3. Buy now, pay later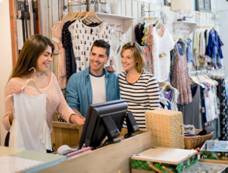 Since the recession of 2009, the number of customers seeking retail credit temporarily exceeded the number of retail chains willing to extend it. However, 2017 was the year we saw increased credit offerings-the credit 'choice du jour' if you will. A simplified credit incentive has been created targeting credit-based customers and inviting customers to 'try before you buy' with the likes of Klarna where you only pay for the items you want to keep, giving you up to 30 days to decide. The Chapar have a similar online style 'chest'-speaking to the male middle market perfectly too. Similarly, H&M offers 'Pay Next Month', and personal shopper subscriptions like Stitch Fix offer with no upfront charge. These incentives sell a returns service by inviting customers to engage in purchasing sooner rather than later, in effect eliminating the "wait until payday" attitude.
4. Cryptocurrency
Cryptocurrency is a decentralised virtual form of money. The past couple of years it has gone from being a trivial obsession for some into a money-making phenomenon. While the world's largest retailers Walmart and Amazon are yet to sign off on this, competitors such as Overstock and the mobile gift card app, Gyft, are accepting Bitcoin as payment. Virtual money offers great benefits, making transactions cheaper, faster and more transparent, but has drawbacks in the volatility of price and cyber-threats like theft, hacking and loss. Yet digital money isn't going to go away anytime soon. It begs the question; should retailers begin to adapt and accept the alternative payment both in-store and online and be seen as innovators? Or play it safe and risk falling behind?
5. Headless commerce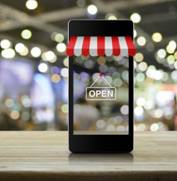 When e-commerce first came about no one would have dreamt the flexibility of purchasing something at any time or point in the world. But today, it's more than just buying something online; it's the integration between achieving flawless experiences through content management and the backend system that comes with handling the transactions. Headless architecture will see businesses moving away from channel-led services and towards a microservice-led model, using technology to make it easier for retailers to add new plug ins as new channels emerge.
6. Delivery will become more immediate and targeted
Customer expectations are evolving, and new expectations have added a serious amount of pressure on to retailers' delivery options. When, where, how? Customer demands will leave retailers with the issue of answering these questions even more precisely-even if it's not the quickest delivery! Innovations are already happening-most recently I received an order that was delivered by DPD and watched as the 'Follow my Parcel' application let me see where my parcel was in real-time. No four-hour windows like some of its competitors. While resources and pressures are immense, accurate deliveries should and will become more finite in detail.
7. Will the smartphone become a secondary device to the smartwatch?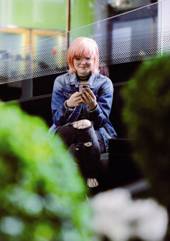 Apple and Samsung have led the way in the generation of smartwatches, offering millennial customers ease and convenience right there on their wrists. This has mirrored the evolving focus on health-the millennials' desire to be active, more social and away from their phones. With that has come the need for slicker apps to keep up the pace and this will be a key element to the evolution of smartwatches in the future. Meanwhile, we've seen phones change in size over the years, from large and chunky, to a folding mini device and now to a large, thin touch screen. But as convenience leads the way in consumer choices, a smartwatch offers just that. As smartwatches become more connected than ever to 4G and WiFi, it leaves us questioning; will smartphones become a thing of the past and act as a secondary device as practicality and convenience drives our daily lives?
8. The effect of GDPR
The Data Protection Act (DPA) is changing and in place is a tougher legislation that aims to better protect consumers data, while enforcing harder penalties for non-compliance, in the form of the General Data Protection Act (GDPR). Data from online and in-store will need to be centrally controlled by the retailer and have specific agreements from customers to be used elsewhere. This affects the entire retailing industry. Aside from the increased investment to fully comply with these changes, the end result will be positive. Shifting into a new gear will force retailers to finally adopt a 'real' omni-channel strategy by having single, hyper-personalised view of a customer.
9. Consumers want a fun and more visual shopping experience
Retailtainment, visualisation, and less clutter. Consumers today want more from shopping than just stuff. Parting with our cash in these tough economic times has meant that we want a more meaningful experience. Who can blame us? We've already seen lifestyle activities introduced into the in-store experience with gyms, catwalks and coffee shops, and this is set to become more innovative and creative in the lead to 2020.
10. Technology and the omni-channel retailer
Omni-channel has become synonymous with 'good' over the past decade, but providing a truly omni-channel service isn't simple and many retailers who've been working on it for years are still catching up. Over the next couple of years, technological advances and changing consumer expectations will have some retailers playing catch-up in delivering a seamless experience in-store and online. Independent retailers and larger retailers with smaller teams may have an advantage in that they can make decisions quickly. The Digital Store will continue to evolve, as the shop floor and till area becomes more of a point of service than a point of sale. Considering that, a streamlined service for stock, sales and service is a must. The real question is how will your system stack up and equip your sales staff with the information they need to serve their customers effectively?
To find out more about Cybertill's omni-channel retail system, RetailStore, go to www.retailstore. co.uk