CCS Insight predicts a wearables market worth $34 Billion by 2020. While invisible, we are bathing in a world of wearable technology with multiple applications in retail, automobile, medical, and insurance sectors. And yet, the vast potential the fashion industry has for wearable technology remains untapped, with most experts agreeing that the problem lies in the lack of consumer involvements, according to the poor understanding.
Experts propose different strategies on how to make consumers interested in fashion tech garments. For example, some argue that for the fashion technology segment to take off, customers must show the willingness to keep wearing wearable technology apparel, until it becomes an integral part of their lives. Others insist that for consumers to wear fashion tech products, the design is critical, while there is this idea that only by creating a sustainable story behind such innovative garments brands can create mass market adoption.
Wearable technology fashion - Make them desire
Some key findings from the Accenture Digital Consumer Survey, which looked at consumers' receptivity to wearable technology in six countries, show that 52 per cent are interested in fitness wearables while 46 per cent are interested in smart glasses. A similar survey from Forrester shows that 25 per cent of fashion consumers are fine with smart sensors clipped to their clothes while 15 per cent like embedded technology into their garments. Moreover, 3 per cent would even have fashionable tattoos with smart sensors.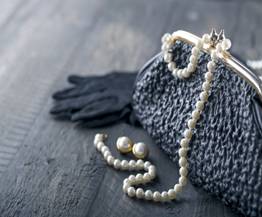 Truth being said, there's no point in businesses developing innovative garments packed with wearable technology if nobody buys them. For that, we argue that for the fashion consumer to engage in the consumption of fashion tech goods, long before these garments become a part of their daily lives, product aesthetic and style are paramount in incentivising them. Moreover, while fashion tech garments must have appealing aesthetics, there is the need to imbue them with social values and a sense of doing good by consuming them, if we want fashion consumers to buy them.
A 2016 IDC market survey reinforced the sentiment, showing that consumers interested in wearable technology feel that fashion retailers should put a significant focus on product design and aesthetics rather than technical features. In similar fashion, a Nielsen report from 2014 shows that 53 per cent of Americans expect wearable technology gadgets and accessories to look more like real jewellery.
And again, at this year's Wearable Technology Show in London, the expert panellists were unequivocal about the need for aesthetics in wearable technology fashion segment, and the importance of designing fashion tech garments and accessories that look good. Long before consumers pay attention to the technological construct and functional value of a wearable device, they should desire it first.
Wearable technology fashion - Make them feel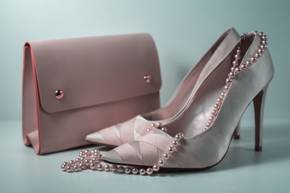 A growing body of experts argues that the intangible attributes of the product, such as design, branding, heritage, and the story behind the brand, are the subconscious drivers of fashion and luxury consumption. To oversimplify, to them, fashion has always been about how it looks and how it makes the consumer feel.