Sustainability in the textiles and apparel industry is determined to a large extent by the way the textile processing sector is shaping up. It works both ways: sustainability makes demands on processing, and the latter in turn dictates the direction that industry is going to take, writes Subir Ghosh.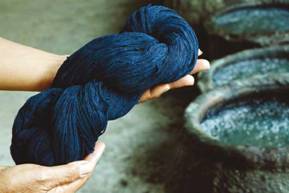 Just talking about trends is one thing; seeing them implemented is quite another. The most far-reaching, yet possibly one of the least talked about, was the crackdown of the Chinese government on polluting factories. Numbers do not easily trickle out of China, but whatever did about a year back ought to have had the global textiles and apparel industry discussing it furiously. In October 2017, many international news establishments reported that over 80,000 polluting units across 30 provinces had been shut down in China for violating environmental laws and norms. Most of these were one cog or another of the supply chain of the global textiles and apparel industry.
In May this year came more reports-this time about 40 per cent of manufacturing facilities being hit down in the country, with the textiles industry bearing the brunt of the government's measures. Within the industry, it was the dyeing and printing facilities that have been affected the most. It is being said that life in entire towns have come to a standstill as a result. This is so because that is how the Chinese manufacturing works-entire towns or townships are built around specific sectors of manufacturing. But that is not all; the textile scouring, bleaching, dyeing and other closely-related finishing processes that use heated water now have to do so with clean, gas-fired boilers. China aims to cut the concentration of PM2.5 hazardous fine particle matter to 35 micrograms per cubic metre by 2035 from 47 micrograms per cubic meter in 2016. The penalties in 2017 ranged from heavy fines to rigorous imprisonment.
Meanwhile, the supply chains of innumerable global brands have slowed down, and many have migrated their manufacturing facilities to other less-regulated countries.
While many in other countries would gloat over the fact that manufacturing is shifting out of China to their own, there is as well a different lesson to be learnt here: that sooner or later countries are going to crack down. It would also become difficult for big brands to justifying moving out of China just because that country is enforcing environmental laws. One cannot keep harping on the sustainability string by turning one's back on countries that crack down on environmental violators.
But wait, there is another angle to the story. It is true that sustainability compulsions are slowly beginning to drive most industry trends, and it is also true that most debates on the subject hitherto have been confined to an overview level, with precious little talk about how things are working out with the less glamorous cogs of the supply chain: the processing sector. Yet, the processing sector itself is made up of many sub-sectors: desizing, scouring, bleaching, mercerising, singeing, raising, calendering, shrinking/sanforsing, dyeing, and finally printing. All these sub-sectors deal with matters that are too technical and insipid to figure in the animated discussions at glitzy fashion events. That is fallacious since at the core of sustainability issues pertaining to the textiles and apparel industry lies the processing sector. It is the processes and trends here that is going to make or break the sustainability drive.
It is not fair to discount any of the sub-sectors in terms of importance, yet it would still be fair to say that two of these have the maximum bearing on the industry: dyeing and printing.