More than 2,400 styles in over 800 fabrics and leathers - these figures already reflect at first glance the incredible diversity one of the largest furniture manufacturers in the world is offering. But there is a lot more to it: With Best Home Furnishings, customers can custom their furniture, but they will not have to wait two to three months for delivery. In just five business days, the family-owned US company based in Ferdinand manufactures chairs, recliners, sofas and glide rockers.
<![if !vml]>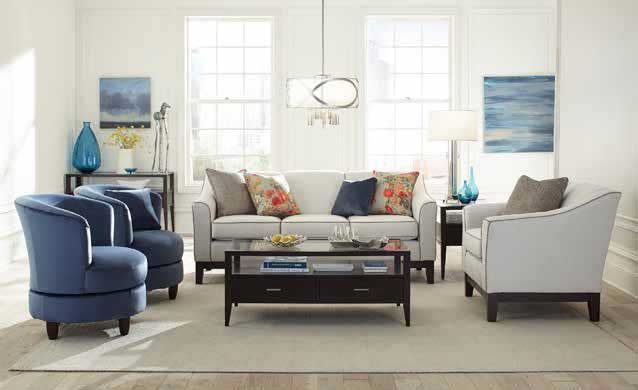 <![endif]>
The success story did not begin in a garage in 1962, but in an old cannery building where the founders Clem Lange and Ernie Prechtel repaired furniture and old truck seats. One year later, they moved to an old store building and opened a production line with three other employees in line with the motto, which today still reflects the basic principle of the American company: best quality products at the best price.
Best Chairs, Inc., doing business as Best Home Furnishings since 2004, is steadily improving its quality and delivery times. The company operates production facilities in Jasper, Paoli, Cannelton and Ferdinand in the US state of Indiana, for a total of over 335,000 sq m. Nearly 1,000 employees manufacture high-quality furniture for over 4,000 customers in 24 countries, distributed through a network of dealers as well as online.