The way business processes work in this industry is in a flux. Two IT-related solutions-enterprise resource planning (ERP) and product lifecycle management (PLM)-lie at the core of such processes. We take a look at trends in the ERP / PLM ecosystem through the eyes of leading experts in the twin fields.
Business processes in every industry sector are unique. Technology is changing the way these business processes crystallise, mutate and are reborn again to keep pace with everything else in that industry sector. But each industry has its own singularities and needs. This demonstrably poses challenges to tackle which the textiles-apparel fashion industry needs to look outwards.
Challenges Galore
The biggest challenge, according to Kate Munro, vice-president for marketing at Bamboo Rose, is the pace of change of the competitive landscape-be it online competition, fast-moving trends or viral brands that can significantly impact year-on-year performance. "Successful organisations look to connect not only their end-to-end process but embrace the entire community to capture design input and direction as well as streamline processes and then leverage their unique expertise in material and product design, production capabilities or distribution networks to create differential product and service offerings. Fully connected communities that can respond to market conditions in a rapid and flexible way have the best chance to make the most of emerging opportunities.
Peter Charness, vice-president for merchandise lifecycle management at Aptos, underscores, "While all retailers face a sea change of functional needs to take care of 'see it, want it, buy it, anywhere and everywhere' omnichannel shoppers, retailers in apparel and fashion have to deal with all the changes that are taking place online and in-store, and also deal with improving their capabilities that surround the design, build and delivery aspects of the supply chain. All in all, the breadth of technology and complex functionality required for apparel and fashion brand retailers is more extensive than that faced by a retailer who just buys market finished goods."
<![if !vml]>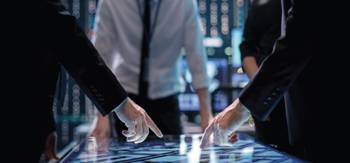 <![endif]>This brings one to data. Mark Burstein, president of NGC, says, "Retailers rely on massive amounts of data to run supply chains. They must manage details of product design, sourcing, compliance, product testing, supply chain execution and much more for thousands of SKUs simultaneously. They must also react to changing demand signals, fashion trends, weather patterns, sales data, production delays and many other variables-and they're required to do it faster and faster."
Therefore, companies are under pressure to put exciting products in front of consumers faster than ever and failing to do so can have a huge effect on the bottomline. Points out Lisa Jarry, global content director at Centric, "There is pressure for every SKU to be profitable and a bad / late product can have a big impact on not just product profitability, but also on reputation. All brands, no matter what their size, benefit from implementing digital solutions to manage their product development."
Adds Ajay Chidrawar, vice-president for global product management & customer success at CGS, "Tariffs and rising costs are top of mind. Companies need to be leaner and more efficient. They are looking to use technology to automate as much as possible to move away from reliance on people for mundane / repetitive tasks. This makes the supply chain and factories more efficient, allow workers to be more strategic to perform more high-value tasks.
"Many brands are also implementing 3D technology in the design process. This allows companies to increase speed-to-market and reduce waste. Through AI (artificial intelligence) and machine learning (ML), companies that are today collecting a lot of data from multiple sources can better analyse their data, spot trends and be more efficient. AI is also being applied with images across multiple industries, allowing companies to recognise objects, people and actions in images."
The "uniqueness" is highlighted by Anuj Kurian, country head for India at Coats Digital: "The fashion industry caters to the individuality of a person, and strives to deliver this individuality at the least price. This raises a complex problem of a high number of variations / styles of a product while the value is not increasing at a similar rate. The number of styles for a specific volume has been growing at a CAGR of 17.9 per cent annually. So, the number of styles processed by the industry will double for the same volume of products in the next five years. An excellent example of this would be to search for a white t-shirt on Google, and you will find a minimum of eight e-commerce websites with a minimum of 50 results in each site. The ever increasing number of variations / styles with reducing lead time and almost similar FOB costs remains the paramount fitment challenge that any technology solution faces and also the most significant need for using technology in the industry."
Speed 4.0
<![if !vml]>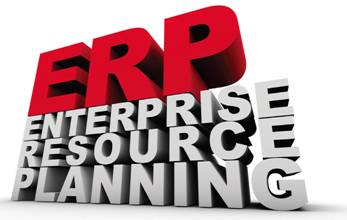 <![endif]>The speed-to-market factor is paramount, particularly for apparel brands that want to both reach the market in time and liquidate the stocks before the fashion changes. This means that companies need to integrate their ERP processes with everything else. Tall order, that.
Integrating ERP with other technologies is just a starting point, according to Burstein. "To keep pace with consumer demand, all fashion technologies must be incorporated into a digital supply chain that breaks down organisational silos and enables faster decision-making. Data from PLM, supply chain management, ERP and other applications must be made available to all internal departments, vendors, suppliers, factories and third parties through a digitally connected platform in real-time. This is critical if companies want to improve speed to market and improve sell-through."
So, planning, analytics and supply chain solutions need to seamlessly inform and drive execution through ERP solutions. Explains Charness: "The former solutions are the 'brains' and the ERP solutions are the arms and legs.
With speed being paramount, a plan that requires a price change, or modifying store distributions to liquidate on hands, needs to be actioned quickly, without any additional time / human resources or effort. Integrating data alone is insufficient. The future state has to provide natural workflows to merchants, with solutions behind the scenes taking care of the actions. These processes will also benefit from advanced analytics (AI / ML) that can guide the merchants quickly to review the right scenarios and then lead to action.
ERP systems help to execute a plan, respond to in-season trends and can leverage technologies such as AI to optimise distribution of goods to maximise sell-through, but the decisions that influence the success of a season are made well before the ERP system is involved. Therefore, Bamboo Rose focuses on early collaboration from inspiration to ideation, while connecting this early stage all the way through to product delivery, and encouraging organisations to engage their community of suppliers, channel partners and customers, hone the design direction and recognise regional variations before finalising any financial commitments."
<![if !vml]>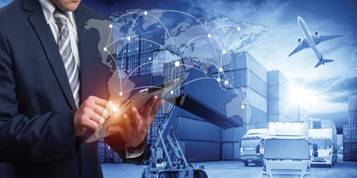 <![endif]>
As part of this early stage engagement, informs Munro, Bamboo Rose helps organisations to push toward "material first" strategies rather than wait for designs to be largely completed before sourcing and selection materials. "Managing materials early and as a parallel process to product design reduces product cycle times and provides opportunities to consolidate materials across styles and departments. With material development and sourcing as an integrated part of the product development lifecycle, designers can select from pre-authorised and in some cases even pre-purchased materials. It also has a significant impact on product sustainability by reducing wastage and helps to encourage the design team to focus on greener, more sustainable, fabrics."
Processes need to work hand in hand with one another. Jarry believes that in the coming years, more companies will realise that there is no choosing between ERP and PLM systems. Both are necessary, and the choice will be how to integrate the two applications. "Both ERP and PLM are needed to provide a 'single version of the truth of the product', to limit the errors of product data re-entry and to track versions of documents and products evolving in parallel."
For Jarry, PLM is the starting point for data relating to products as they progress from concept to retail, and PLM 'hands over' this data to ERP when both systems are connected. "Without the accurate, up-to-date data that originates in PLM, your ERP system will certainly be working off messy, errorfilled or outdated data, will struggle to organise product records and may mismanage product changes as well as be inaccurate with financial planning. If an ERP tool is not integrated with a PLM solution and vice versa, you will not benefit from their full optimal capabilities."
Chidrawar agrees that seamless integration of PLM and ERP allows designers to make changes up to the last minute before having to post orders. Also, "use of planning tools will be expanded. Planning will be intertwined with the ERP for more benefits. For example, when you make the plan, companies can get signals from sales and see how they trend
against the plan. This allows companies to quickly adjust sales and the supply chain as needed."
Kurian argues that in the digital revolution, "we built great technology products, but in silos which rarely communicated with other technologies, this led to opaqueness in the supply chain. It is essential that now we build technologies that have open APIs to interact with every new app that can solve the one problem that was never identified. In the coming years, we will see AI and ML being infused together to turn systems of record into systems of action. These interconnected ecosystems will usher in the outcome economy, which will change business models we now see."
Keep Investing
Better inventory management also means more investments, especially in warehouse management. There are many who feel that apparel-fashion companies are probably not doing enough on this count. There are others who feel tailormade ERP solutions can instead help brands cut down on warehouse expenses. The debate rages on and the contours of the debate keep changing.
Contends Charness: "The need to improve inventory management is most visible to an individual standing in a warehouse, but it cannot be achieved without best-inclass planning, supply chain management and merchandise management systems. All these require capabilities which are unlikely to be available in 'generalist' solutions. Solutions may not need to be tailormade but do need to be specialised for the challenges facing apparel / fashion product management."
<![if !vml]>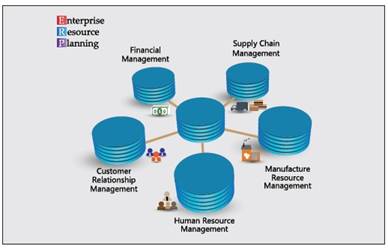 <![endif]>Nevertheless, the key to success of a company is in ensuring that the product is available at the right place at the right time and at the correct cost. Moreover, emphasises Kurian, '"this has to be managed intricately over the product lifecycle of 90-120 days, which spans numerous different business organisations spread over not less than four countries. Any deviation can lead to having the wrong products at the wrong time leading to the requirement of additional warehouse space.
So, "PLM and ERP combined can ensure that the deviations remain minimum. While many companies invest in PLM / ERP solutions, the application of these solutions has been curtailed to few areas of the supply chain and have not been utilised to realise the potential of these technologies."
An ERP is crucial for inventory management but having a PLM in place in unison guarantees more accurate and real-time product information about products that will help manage warehouses more effectively. For example, with Centric PLM, suppliers can log into the supplier portal, see their purchase orders and click on a link that generates a report with printable barcode stickers for that order. This automated feature is a timesaver and it makes order fulfilment accurate. Companies can eliminate costly data errors during
shipping, reduce inefficiencies and tackle overstocking and understocking issues with the visibility that the PLM solution provides.
As warehouse management systems become more complex driven in a large part by online retailing requiring greater levels of automation, automated distribution centres now require highly accurate data, particularly pack dimensions and weights. Continues Munro, "Organisations relying on ERP systems to capture such information often find they do not receive it in time, or suppliers are forced to provide information too early for them to be accurate. Connecting suppliers to the entire development process allows them to provide accurate information when it is available and ensure smooth delivery and put away of goods when they arrive. We are also seeing retailers adopting postponement strategies that can help to optimise size distribution, packing instructions and allocations that best meet demand close to the point of delivery."
<![if !vml]>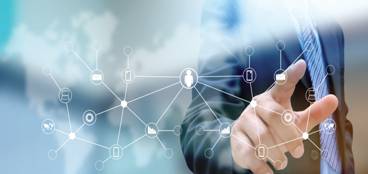 <![endif]>
One perceptible fallout, according to Chidrawar, is that companies are increasingly getting out of the warehouse business and relying on third-party logistics (3PL) partners. "Many have realised that it is not a core competency for apparel companies to get into the business."
But that is not where the problem lies, as Burstein underlines: "The best way to minimise warehouse expense is to maintain less inventory overall. This is made possible by more accurate forecasts, faster turning products, and direct-to-store and direct-to-consumer shipment from the factory. Nothing in ERP will help reduce warehouse expense."
Syncing Interests
The more one delves deep into the subject, the more one realises the need for every cog in the wheel to function smoothly, and in time with adjacent cogs.
Expanding the warehouse scenario takes one to logistics. The logistics sector is independent (of the textiles-apparel-fashion industry), and companies in that sector have their own solutions for ensuring supply chain efficiency (across industries). So, the ERP solutions used by a fashion company can well be out of sync with the package offered by a logistics company.
Logistics systems manage the movement of inventory while ERP manages the demand and supply of inventory. "Their functions are mutually exclusive and entirely complementary. Better integration between the two are important for a more seamless supply chain," asserts Burstein.
Yes, ERP and logistics solutions need to work together, exchanging appropriate information on a timely basis. That is not to say, maintains Charness, "that it is advisable to sacrifice functionality for the sake of streamlining systems. For example, a solution with excellent logistics and 'emerging or light capability' in ERP, or an ERP solution with light logistics, won't provide the highly functional needs required by an apparel-textiles company."
As a result, many organisations rely on more than one provider. Insists Munro: "Even if organisations can leverage their 3PL solutions, they find this makes them more dependent on a smaller number of providers making it difficult to change should they find better alternatives." Bamboo Rose solves many of these problems by providing a common logistics platform that starts in the factory and connects the ordering and packing process all the way through to the inventory management systems that are responsible for the delivery of goods to stores and customers.
Centric sees logistics sector itself changing. Stresses Jarry, "Technology advances and integration of operations mean that large departments move away from disjointed processes. PLM encompasses all iterative, collaborative and creative processes that make up the more vital elements of a product's lifecycle: creating and updating styles, determining product costs, planning collections, auditing suppliers, reviewing retail conditions, taking orders from wholesalers. PLM supports the sale of great products by supporting processes that define the brand, engage the consumer and differentiate the company's products in the marketplace. But PLM also sets the foundation for ERP. As products are born in PLM, then carried over to ERP, clean data from PLM onwards is critical to the health and efficiency of the ERP.
<![if !vml]>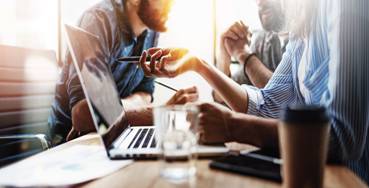 <![endif]>
"While ERP can take transactional units to market with military precision, the data originates in PLM, which is the lifeblood of the lifecycle: the core collaborative processes that create market-ready, trend-right products. ERP itself cannot house those processes. These are designed with a purposeful focus: cost, ship, sell, monitor and repeat. This is not downplaying the role of ERP, but rather pointing out that, without modern PLM, its potential is limited. While ERP can be essential for the transactional stages of the product journey, PLM is where the heart of product development-and the heart of brand and retail business-resides."
Chidrawar does not think ERP-logistics are in disagreement. "The more efficient logistics companies become, the better they can integrate and communicate with ERP systems; thus, decreasing the latency with information exchange. Frequency and accuracy of information will be increased. If the ERP and logistics packages are better integrated, companies can get intermittent shipping signals and statuses. It helps both because you are trying to deliver the product to the end-consumer. It ultimately offers better service and helps keep the costs down. Also, competition is better for end customers; although it won't happen overnight. For both sides to learn, it will take some time."
Kurian offers another dimension: "ERP vendors focus on core applications to fit the largest markets and then align with independent software vendors (ISVs) to provide industry relation solutions. Sometimes the picture is painted of a struggle because these technologies aren't interconnected and keep working in their own scoped out areas. However, this has been changing, and increasing collaboration between fashion companies and their logistic partners has be witnessed over the last few years. These integrations have already happened in the B2C channels, but they are still in the nascent
stage in B2B channels. These integrations need to progress at a rapid pace in order to ensure the transparency and better allocation of resources within each company."
Very Big Data
Volumes have been written about how lethargic the textiles-apparel-fashion industry has traditionally been in adopting information technology (IT). This would beg the question: have companies been adapting fast enough to (i) big data analytics and (ii) cloud computing for their needs? Or, are they lagging behind once again? Most experts agree about the scope even as recognition has already set in.
Munro says there is always room to make greater use of the detailed information captured by consumer facing systems. "AI and ML have allowed the promise of sophisticated data analysis to become a more integrated part of the design, sourcing and purchasing processes."
<![if !vml]>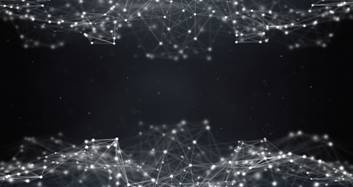 <![endif]>
There is still scope for companies to carry out total integral digital transformation, which goes beyond what the consumer sees. The mistake some companies make, holds Jarry, is "wanting to appear as digitally savvy as possible in the consumers' eyes, whether this is in-store or online, but they forget how important digital transformation is at the back-end, from the design phase, prototyping, and the merchandising plan to production, marketing and retail. Many apparel-fashion-textile companies have only begun to scratch the surface in terms of the technology that the fourth industrial revolution has brought us (Industry 4.0). Companies are recognising that these technologies are essential and will help to sustain future growth and customer satisfaction."
Cloud computing has certainly taken off, according to Chidrawar. A majority of the CGS BlueCherry customers are in the cloud. "If a company decides to manage its own cloud environment, it needs to invest in security, changing technology, backups, infrastructure and redundancies, among others."
On the other end of the spectrum, big data has yet to be adopted at a similar pace. He goes on to explain: "The focus has been to automate the execution using ERP and PLM, creating centralised repositories. Currently, you have so much rich data combined with IoT and external sources, but companies haven't leveraged big data, analytics, AI, machine learning and data science."
Likewise, NGC's Andromeda Cloud Platform, introduced two and a half years ago, incorporates the latest technology and is offered in a variety of SaaS (software as a service) and private cloud options. "We're able to deliver much higher levels of performance, scalability and connectivity than before, and this provides the computing power that is needed for big data analytics and other advanced applications," reveals Burstein.
Kurian too agrees that cloud computing has seen a quicker adoption compared to other technologies, and big data analytics is still lagging in adoption. "Companies are sitting on vast pools of data, which if used for big data analytics can help in solving and
understanding a lot of critical issues. There are three major issues in big data analytics adoptions: first is that there are very few technology firms that understand the scope and possibilities of big data; second, this industry has technologies in silos and processes which are broken, which means that data cannot be separated from process, therefore you cannot anonymise; last, due to the above reasons not many successful big data analytics case studies have been demonstrated for companies to have the confidence in taking that leap of faith to invest in big data analytics. All the issues need to be solved simultaneously by encouraging more investments in big data analytics in the industry and educating the industry on the benefits of being a pioneer in big data analytics."
Holistic Solutions
The textiles-fashion-apparel industry is known for its immensely long value chain- from agriculture to retail. An ERP or a PLM solution for one brand cannot exist in isolation; those need to be synchronised with the processes followed by companies both upstream and downstream. The adoption of a solution / process has to have a cascading effect across the value chain.
<![if !vml]>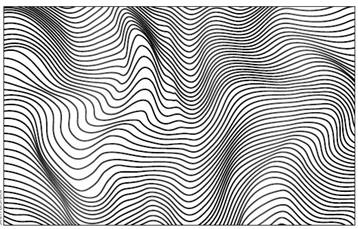 <![endif]>
So, how have things changed? Charness reasons, "For many years the goal of the supply chain was reducing cost while increasing speed. This approach often leads to creating hardened, repeatable processes that drive efficiency, while producing welldefined interactions among all upstream and downstream processes and providers. Today, however, there is a third element-agility. If a style or item becomes a 'happening' (maybe something worn by a famous person), then there may be a need to 'drop everything' and produce that new item. Drop everything and change is not kind to a hardened supply chain, or the myriad of players and producers who work to deliver that better, faster, cheaper product. Introducing new solutions and processes that create this kind of agility can throw a literal wrench into the process and impact quite a few of the participants."
Retail, fashion and consumer goods companies obviously need solutions that enable complete visibility and control across the value chain and deliver the right product to market at the right time to maximise revenue. "PLM can create a unified platform to oversee / operate everything from design to distribution. Benefits like fast time to market, reduction in errors / costs, improved collaboration and efficiency all have a knock-on effect when it comes to optimising the value chain," submits Jarry. Centric's PLM solution permits such collaboration across functions and divisions in the value chain.
Bamboo Rose too factors in this aspect. Its MEP solution provides value when engaging all participants in the value chain, all the way to the farm. "With every participant receiving greater visibility across activities they are better able to plan and provide greater visibility to the next tier in the chain. There is no doubt that adopting a common process has a positive impact on those that participate, but also on those peripheral directly to those participants, says Munro.
Chidrawar reiterates, "Adoption of technology / solutions and processes by any trading partner in the immensely long value chain improves the overall value chain. Not only does it improve the processes for the particular company, it has a positive effect on both downstream and upstream partners-proving to them the benefits of such tools / techniques, providing timely and accurate data on demand to be able to make optimal decisions and improving the top and bottom lines. This can cascade the effect both ways and urge the other trading partners to step up their game. With every partner latching on to this, the overall value chain becomes more efficient with the benefits only increasing even further for all."
Kurian agrees that benefits of adoption of a solution or a process are often limited to the single process or business unit. It does not have a cascading effect on the entire value chain unless it is designed to do so. "And that is one of the significant debacles while going in for a PLM or an PLMERP implementation when it is intended only for the business unit and does not take into account the processes upstream and downstream.
"We need to look at technology not only to provide localised, immediate solutions but also long term, sustainable solutions by taking into account the precedent and the subsequent processes. Recently, we have made some constructive tailwind in terms of some open partnerships being forged, e.g. Microsoft, Adobe and SAP announcing the open data initiative. Also, Microsoft and Oracle announced an alliance to connect their clouds over a direct network connection so that users could move workloads and data seamlessly between them. We need more such partnerships to unlock the cascading effect of implementations."
Burstein concludes: "Without an end-to-end platform that connects everyone in the value chain, companies are stuck relying on spreadsheets, fax and email. These manual systems will not work in a world where speed and quick reaction times separate the winners from the losers. The supply chain ecosystem must move faster than ever before in order to react to consumer demand. This can't be done without a cloud-based, end-to-end digital platform that brings together all the systems, applications, processes and information in the supply chain."