If you're looking for denim brand development, Bluehemia has you covered.
Ideated by Neha Celly, the creative mind behind the India-based business, the results are crafted with care and a passion for all things blue.
Whether it's brand concept building, visual merchandising, website design or styling services, Celly passes her own denim love to brands in the business.
Carved in Blue caught up with Ms. Celly to learn a little more about the company and what's coming around the bend for denim.
Carved in Blue: Can you tell us a little about Bluehemia and what a 'design to catalog' package looks like?
Celly: 'Design to catalog' is a service from our firm Bluehemia. It means all the processes that take place from the onset of design to final cataloging. Starting from denim fabric or denim collection design to getting samples and trims made. From logo design, branding, packaging to photographing and styling the garments. Finally, the process to design the catalogues and websites with the right content and required details. Primarily working with denim mills and brands who are looking for denim expertise and end-to-end solutions for their collections. I am also working with companies who want to launch their denim lines or brands in the high-end luxury space.
<![if !vml]>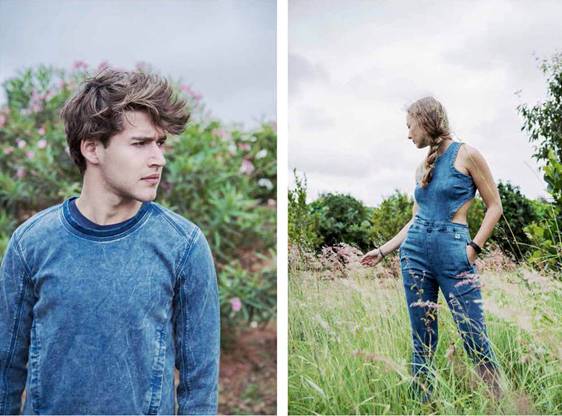 <![endif]>
Carved in Blue: What brought on your love for denim?
Celly: At University, I was one of the students who'd always choose denim as a medium in projects. Back then, in one of the competitions, I was one among the 20 students in the country chosen for showcasing a street wear collection in the fashion capital of India, which is Mumbai. Even then, I had chosen denim with unique washes to make my collection. Thereafter, from my first job onwards, there has been no looking back. It makes me proud to be one of the few denim specialists in the country.
Carved in Blue: What drives you when it comes to create denim design?
Celly: The fact that the ubiquitous fabric has so many faces to it drives me to design it. In my career, I've designed denims starting from 1 oz to 18 oz, across different compositions. Each time I've felt the same excitement as if for the first time. For me, denim is all about being classic, and hence its design demands an informed choice of materials and processes, and a great attention to detail.
<![if !vml]>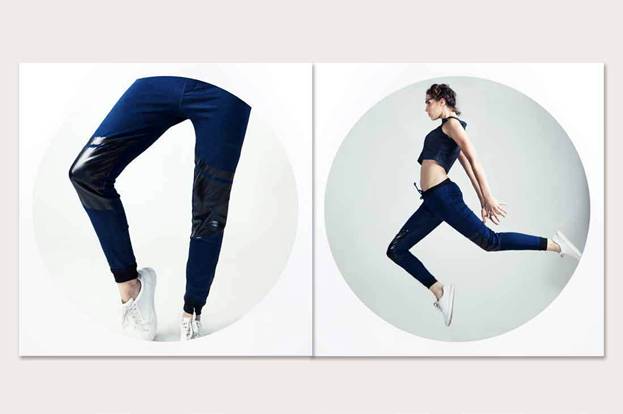 <![endif]>
Carved in Blue: What do you think is missing in denim today?
Celly: A 100 percent sustainable denim product is the need of the hour. I've come across so many companies, some who claim zero water waste, some who claim recycled denim, etc.
But a product that is made with absolutely no carbon footprint is still missing. I'm personally getting deep into this with my research and already started a dialogue with a few companies to get this going.
<![if !vml]>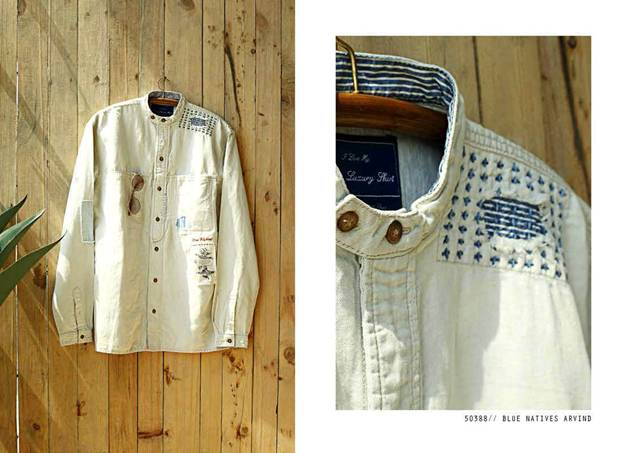 <![endif]>Carved in Blue: So what's next for Bluehemia?
Celly: We've been approached by a few people to design their spaces: Denim showrooms, exhibition booths, workplace design, all in our unique handwriting. A space that breathes of natural materials, grounded colors and a rustic feel-almost like how denim is. Recently we designed a few spaces that came out great. These were exhibitions for a client and one was a rustic looking office for a co-working firm.  I am looking forward to beautifying more spaces in future.
Carved in Blue: What's your hope for the future of denim design?
Celly: To keep it as close to nature as possible and to have this applicable at every stage of the design process. Starting from fabric design, use of TENCEL™ lyocell and other such natural fibers to making collections that are comfortable both in fit and feel to the skin. The washes that use less or no water but look great at the same time. And finally, to close the denim life cycle in an efficient way by recycling it.
Carved in Blue: What was your first pair of jeans?
Celly: My first pair of denims that I remember was a Gap jeans. Many years back, when I started working with Gap, I understood that this was one brand that took their denims seriously. These jeans, damaged and darned many times, still look beautiful.
Carved in Blue: Who has been most influential in your thoughts around denim?
Celly: There hasn't been any specific person who has influenced me. What's moved me is the peoples' passion towards what they've done more than going behind reaching numbers.
Of course, some have made money in this process too. People like Jonny Johannson, Scott Morrison, brands like Rising Sun, Freenote Cloth, Korra Jeans, Mr Bowerbird, are all purists and have influenced me with their authenticity.
Carved in Blue: What does Carved in Blue mean to you?
Celly: To be in the constant state of learning, appreciating and going deep in Denim ~ is carved in blue for me.