The covid-19 pandemic has brought the global textiles-apparel-fashion industry down to its knees. The world will never be the same again, and neither will be the industry. Fibre2Fashion sifts through the chaos.
In just a matter of weeks, the world has changed. Towards the end of January, shortly before the World Health Organization (WHO) declared the novel coronavirus outbreak from China to be a global emergency, that country was reeling under the infectious disease. The city of Wuhan in Hubei province from where the disease was said to have originated was shut down, as were many other cities and provinces in that country where the disease had menacingly spread to. Manufacturing groaned to a halt, and big brands were reported to be closing down stores in lots.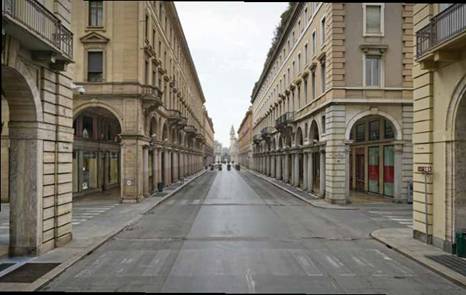 Yet, few could gauge the real import of the situation. As the toll skyrocketed in China, the world seemed callous to the dismal state of affairs there, as experts and leaders kept twaddling about this indeed being an opportunity. The subjects for discussion ranged from how this signalled the beginning of the end for China as a manufacturing hub to how India could upstage China in the aftermath, from how Vietnam or Bangladesh could make the best of the Chinese predicament and emerge as flourishing economies to how the world could move ahead without China.
Eight weeks later, economies have been crumbling like nine pins against the vicious onslaught of the novel coronavirus. The global death count has passed 50,000, and the total number of confirmed cases is about to cross one million. The US, which confirmed its first covid-19 fatality only on March 1, has already surpassed China in confirmed cases. The Italian and Spanish landscapes lie devastated. Worldwide, the numbers keep surging.
Recession is in and is being reckoned to be worse than what the world had seen in 2008–09. Manufacturing has dropped precipitously across the globe, and trade has come to a virtual standstill. Brands are cancelling orders, and retailers are shuttering down stores. For suppliers, it is as if tomorrow shall never come. In the US alone,47 million people could lose their jobs by the end of the second quarter of 2020,which could be more than three times worse than the peak of the Great Recession. Smaller economies which have depended overwhelmingly on exports to North America and Europe are staring at a desolate future, with millions of workers on the brink of losing their livelihoods.
But, that's not the bad news. The bad news is that the pandemic is showing no sign of slowing down–in fact, in some countries it is spreading at a feverish pace, and the most optimistic possibility of a vaccine puts it at least a year away. The worst is yet to come.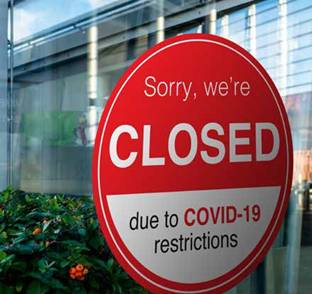 Taking Stock
In Spotlight (2015), the no-nonsense, matter-of-fact Boston Globe editor Marty Baron reacts during an editorial meeting to a blunder committed long ago by a senior colleague: "Sometimes it's easy to forget that we spend most of our time stumbling around the dark. Suddenly, a light gets turned on and there's a fair share of blame to go around." It is important to heed Baron's sobering remarks in today's context before one blurts out in utter dismay: how did it come to this (Theoden shortly before the invasion of the Urukkai; The Two Towers, 2002)?
There would be a time to ruminate on the state of affairs, work out alternative business models and restructure the entire fashion ecosystem so that things don't come to this ever again. But one can do that only after the ongoing pandemic subsides, or at least begins to ebb out. The current situation is way too fluid and chaotic to be able to, in a manner of speaking, even begin counting the dead. The extent of the industry is so vast and the enormity of the situation so deep that one can offer only a snapshot; anything yonder would not be humanly possible and would also be beyond the scope of this magazine.
According to a research note sent to clients, investment firm Cowen and Company has estimated total traffic to US retailers was down 97.6 per cent for the week through March 27 compared to the same time last year. It has come to a "near complete halt,"
Cowen said, following the outbreak. Most retailers across the US are closed to protect workers and help slow the virus's spread. Almost 630,000 outlets in the US have been forced to close due to fears about covid-19 and restrictions on movement to contain its spread, according to Coresight estimates. The National Retail Federation (NRF) has estimated that $430 billion in industry revenues could disappear by July. This is only in the US.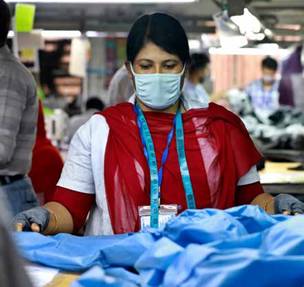 But as every sector grapples with disturbing realities, most attention is possibly being focused on brands at one end and garment workers on the other. At one point brands were reported to have cancelled orders worth $2.8 billion from Bangladesh alone, indirectly putting the lives of close to 4 million apparel workers at risk. According to a survey of 319 garment factory owners conducted by the Centre for Global Workers' Rights between March 21 and 25, when cancelling orders over 70 per cent of buyers had refused to pay for the raw materials (fabric, etc) that had already been purchased by the supplier. Over 90 per cent of the buyers had refused to pay for the cut-make-trim cost (production cost) of the supplier.
However, just as March was to end, Swedish apparel giant H&M came to the rescue of Bangladeshi exporters while agreeing to take delivery of the already produced garments as well as goods in production. "We will stand by our commitments to our garment manufacturing suppliers by taking delivery of the already produced garments as well as goods in production," the H&M Group said in a media statement. The company did not mention any particular supplier from any particular country.
"We will, of course, pay for these goods and we will do it under agreed payment terms. In addition, we will not negotiate prices on already placed orders," H&M said. At this point, it was necessary to temporarily pause new orders as well as evaluate potential changes on recently placed orders. "We will start placing orders again as soon as the situation allows," the group added.
Subsequently, "few brands namely Spanish clothing company Inditex, British multinational retailer Marks and Spencer, French retail company Kiabi and US retail company PVH and Target have come forward and have informed us of their decision to take the ready goods along with the goods in production," Bangladesh Garment Manufacturers and Exporters Association president Rubana Huq told a newspaper. Bangladesh is the world's second-largest apparel exporter after China. More than 4,600 garment factories in that country produce shirts, t-shirts, jackets, sweaters, and trousers. The garments are mostly shipped to Europe and North America.
While Bangladesh has been in the limelight, other small apparel-exporting countries are in as much a spot. The rapid spread of covid-19 in the European Union (EU) bloc is affecting demand for garments manufactured by Myanmarese companies. More than 70 per cent of Myanmar's garment products are exported to the EU. The dependence on the EU is high even though Myanmar also exports to Japan, South Korea, Canada, the US and China, among others. This would be a double whammy for Myanmarese apparel manufacturers who were already facing a raw material shortage as a result of the slowdown in Chinese production.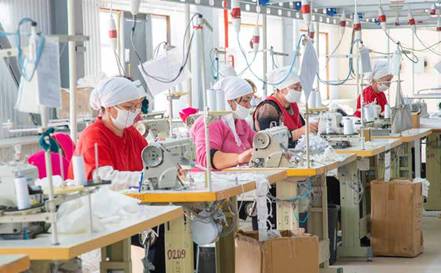 The pandemic has forced 15 per cent of manufacturing companies in Vietnam to cut production, with the apparel industry hard hit, state media reported citing data from the country's labour ministry. This has directly impacted 2.8 million workers in the labour-intensive textiles-apparel industry as firm have reduced shifts and stopped overtime, Vietnam News Agency reported.
Time of Reckoning
The only sector of the textiles industry that remains open is nonwovens, with the demand for masks and suits being a matter of exigency. The ongoing pandemic has already highlighted the importance of face masks, disinfecting wipes and personal protective clothing, besides the need to keep the supply chain going to ensure the production and supply of those products, according to EDANA, the European nonwovens industry association.
In a statement, EDANA said on March 30: "In these unprecedented times, the nonwovens and related industries are proving to be an essential partner in the fight against the coronavirus pandemic. Consequently, EDANA has been working closely with the European Commission, the nonwoven supply chain and other associations to find solutions to the continued provision of the essential medical and protective equipment and to any bottleneck in the supply chain."
There has been a shocking shortage of personal protective equipment (PPE) in most countries hit by covid-19, especially in Italy and Spain. Photographs of doctors and healthcare workers at the job without any protection worth the name have sent alarm bells ringing.
On March 22, a coalition of iconic American apparel brands and textile companies, responding to the call of the White House for medical supplies came together to build a supply chain virtually overnight and fast-track the manufacturing of medical face masks to help hospitals, health care workers and citizens battling the spread of the covid-19 disease.
Parkdale Inc, the largest yarn spinner in the US, is leading the effort to build the coalition with Hanesbrands, Fruit of the Loom and six other companies to set up a manufacturing supply chain and begin ramping up production of the masks. American Giant, Los Angeles Apparel, AST Sportswear, Sanmar, America Knits, Beverly Knits and Riegel Linen are also part of the coalition. The companies have already begun production on March 30 and were expected to make the first deliveries as this edition goes to the press. Once the process is properly put in place, the companies can produce up to 10 million facemasks per week in the United States and in Central America.
According to a wire report, 3M Co will ramp up US monthly production of N95 respirator masks to 50 million in June. The company is also looking to produce 2 billion N95 respirators globally within the next year, doubling the capacity to produce the masks designed to filter 95 per cent of airborne particles. 3M is working with several sterilisation companies to find a way for hospitals to safely clean, reuse and extend the life of the respirators, apart from boosting production of its air-purifying respirators by six times within the next 60-90 days through its partnership with Ford Motor Co.
The automobile industry, which has been an important client of the nonwovens sector, is itself in the business now. General Motors has brought in two dozen paid volunteers to make millions of face masks at a closed plant in Michigan. By April 8, the first lot of 20,000 face masks are expected to roll out. GM would be manufacturing 50,000 masks a day, 1.5 million a month.
Automobili Lamborghini too has begun the production of surgical masks and medical plexiglass shields. The automobile giant is converting departments of its super sports car production plant in Sant'Agata Bolognese for the purpose. The masks will be donated to the Sant'Orsola-Malpighi Hospital in Bologna. Those working on the project would be personnel who produce the interiors and specialty customisation for Lamborghini cars. They would be manufacturing 1,000 masks a day.
Prada will produce 110,000 masks by April 6, Gucci will make 1 million, and Yves Saint Laurent and Balenciaga—both like Gucci, owned by Kering—will also be producing masks. Spanish giant Zara has already donated 10,000 masks and another 300,000 would be dispatched soon. The H&M Group too is reworking its supply chain to produce PPE. Luxury conglomerate LVMH, which owns Dior, Fendi, Louis Vuitton and Givenchy, will be supplying more than 40 million face masks in the next few weeks to hospitals in France. Kering will procure 3 million surgical marks from China, and Mango will dispatch 2 million face masks to Spanish hospitals. French cosmetics giant L'Oreal has begun making sanitiser gel, while LVMH's perfume and makeup are producing hydroalcoholic gel to be donated to French health authorities.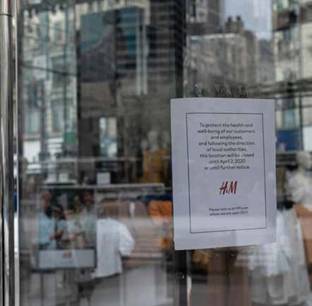 What were either luxuries or esoteric, niche products are now holding centrestage in the textiles industry, and rightly so. US textile and nonwoven associations issued a joint statement in mid-March urging federal, state and local governments to deem textile and nonwoven manufacturing facilities as "essential" when drafting "Shelter in Place" orders in response to the covid-19 crisis.
The NCTO, Industrial Fabrics Association International and INDA said in the statement, "Our members make a broad range of inputs and finished products used in an array of PPE and medical nonwoven / textile supplies, including surgical gowns, face masks, antibacterial wipes, lab coats, blood pressure cuffs, cotton swabs and hazmat suits. These items are vital to the government's effort to ramp up emergency production of these critical supplies.
"If workers who produce these goods are not granted an 'essential' exemption from 'Shelter in Place' and other quarantine orders to go to their manufacturing and distribution facilities, it will cause major disruptions in the availability of these goods. This will create significant hardship to healthcare providers and consumers across the country who depend on steady and stable supplies of these critical items."
In Europe, EDANA is working closer with the European Safety Federation (ESF) and the European Apparel and Textile Confederation (EURATEX), while responding to the European Commission's estimate that no less than 250 million medical masks and 30-40 million PPE would be needed on a monthly basis in the EU alone in the battle against the covid-19 pandemic.
The Days Ahead
The time to plan for the future will come—in good time. The sands are shifting even as one writes this. It would be premature to speculate about the shape that the textiles-apparel-fashion landscape will take in the months to come. But it would be apposite to keep many points in mind, questions to which no sureshot answer can today be found. Will the pandemic sound the death knell for fast fashion? Can the global industry finally rise to the occasion and ensure that it is truly sustainable and circular? How will the online versus brick-and-mortar confrontation pan out? What bearing will this outbreak have on manufacturing; will this speed up Industry 4.0, certainly from the points of view of automation or artificial intelligence (AI)?
This article was first published in the April 2020 edition of the print magazine.