Brands lie at the core of the fashion industry. Till now, brands had conventionally functioned in certain straight-jacket ways, and the rest of the industry had little option but follow the lead. The coronavirus pandemic, however, has turned the fashion ecosystem on its head and brands are no longer calling the shots. At least, as earlier. A look at the changes that are under way.
Since the very beginning of the covid-19 pandemic, possibly from the early summer months of March and April, brands have found themselves at the centre of all discussions hovering around the imperative need to "fix" the fashion ecosystem by industry players, activists and other stakeholders.
If the talk was about sustainability, it became all about the responsibility of brands. If the debate was about transparency in supply chains, the onus went on over to the brands. If garment workers were languishing without bread and shelter in faraway Asian countries, brands had to pay up.
For a moment it would seem that brands were being singled out for flak, but hardly so. This is a world where the bouquets come with the brickbats. No one knows for certain what a post-pandemic world would look like, but it would certainly be one where brands can no longer get away with it.
This is already a world where the brandscape itself has changed. The traditional brick-and-mortar business model is falling apart like nine pins. Transparency is occupying centrestage. And it is more an unforgiving world where the wastefulness of a wastrel industry is simply unpardonable. So, what is it that has changed in the last one year?
Ecommerce as a Winner
The covid-19 pandemic wreaked financial havoc around the world, sparing no industry in its swathe. Yet, there were many brands and retailers in the fashion industry who did not go kaput during the pandemic because some revenue stream came in from online channels, either through ecommerce platforms or their own online stores. Looking at it differently, the pandemic and the lockdowns were a disaster unless, of course, you were online. And this triggered an online acceleration as well.
The pinch could be felt in the early summer itself. In May, according to the department of commerce at the US Census Bureau, sales at clothing and accessories shops in that country were down 62.4 per cent compared to 2019. The same month, according to Eurostat, retail sales of clothing, textiles, and footwear in the 19-country euro area were 50.5 per cent below their 2019 levels for the month.
With brick-and-mortar fashion stores pulling down shutters and social distancing regulations keeping people indoors, almost everything online/internet boomed. Between March 8 and 15, bandwidth demand in the US surged 75 per cent. Web traffic shot up 22 per cent, television viewing jumped 60 per cent, and Netflix and YouTube started throttling their streaming quality. Exact numbers are available only for the US, but the story was not too different elsewhere. All this naturally reflected on online spends, including the allied categories of apparel, footwear and accessories.
The online boom was there to be seen from the beginning. German online retailer Zalando, one of Europe's largest, on July 15 reported that its gross merchandise sales grew 34 per cent in the last quarter, which it credited to shoppers buying more digitally. It now had more than 3 million new customers. This was only to grow. In November, Zalando reported revenue increasing by 21.6 per cent in the third quarter, with sales up by 29.9 per cent to €2.5 billion. It raised the outlook for the 2020 financial year and now expected GMV to grow by 25–27 per cent, revenue by 20–22 per cent and an adjusted EBIT of €375–425 million. Zalando's success simply mirrored the online boom, and was also indicative of the fact that brands had to rely heavily on ecommerce platforms.
This had been amply clear midway through. IBM's US Retail Index in August had suggested that the pandemic had accelerated the shift away from physical stores to digital shopping by roughly five years. Departmental stores, as a result, were seeing significant declines. In the first quarter of 2020, departmental store sales and those from other "non-essential" retailers declined by 25 per cent. By the second quarter, this had enlarged to a staggering 75 per cent.
While online retailers made hay, brands reacted in different ways. Some remained in a state of stupor, some viewed the pandemic as only a passing phase. Retail giants like Inditex SA and H&M, who had the wherewithal and requisite processes in place to some extent or the other, could take the pandemic and the lockdowns in their stride, and considerably arrest the slide.
In its Q1 2020 report, the Inditex group admitted to facing a "material impact" of covid-19 on its operations. Nevertheless, its online sales went up across markets. According to the group, online sales for Q1 2020 was up by 50 per cent on a y-o-y basis including a 95 per cent growth in April alone. Even as stores were closing shutters temporarily or permanently and then slowly reopening, the group's "flexible business model helped its supply chain operate normally."
By the end of Q2 2020, Inditex had 98 per cent of its stores open and by August, it was said to have recovered 89 per cent of its previous year's monthly sales. According to an article carried in this publication, "Online sales growth of 74 per cent during H1 2020 was a revelation. Overall, the half-yearly sales had American markets contributing 12 per cent, Spain 15 per cent, rest of Europe 49 per cent, and Asia and rest of the world 24 per cent. In the group's aggregate sales of €8,033 million, Zara contributed €5,532 million during H1 2020."
The sentiments of the IBM US Retail Index could be seen in Inditex's scheme of things. At the annual general meeting of the company in July, executive chairman Pablo Isla reminded shareholders of the group's plans to "invest a further €2.7 billion in the next three years to further accelerate the digital and sustainable transformation strategy initiated in 2012." As a result, online sales were expected to account for over one-quarter of the total by 2022. "And we will do all of this in a sustainable and responsible manner, true to our essence, which is to offer the best experience and best fashion to our customers, listening to them at every step of their journey with us," he declared.
<![if !vml]>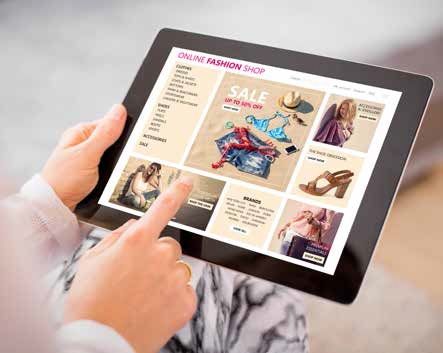 <![endif]>
Rivals H&M did not do it as well. On a half-yearly basis (December 2019–May 2020), sales dropped by 23 per cent. There was a fall of 57 per cent in sales for the period March 1 to May 6 compared to sales of the previous year. However, online sales grew 32 per cent. The group reworked its costs but could not make for the 50 per cent drop in revenues. The product flow was redirected to digital channels to back up the online sales. The result was a 36 per cent sale increase in SEK terms. In October, H&M announced that it would close down 350 stores in 2021 so it could focus instead on its online sales, after its pre-tax profit for the last quarter more than halved compared to 2019.
Chief executive Helena Helmersson made it explicit, "More and more customers started shopping online during the pandemic, and they are making it clear that they value a convenient and inspiring experience in which stores and online interact and strengthen each other. The substantial investments made in recent years have been very important for our recovery and we are now accelerating our transformation work further to meet customers' expectations. We are increasing digital investments, accelerating store consolidation and making the channels further integrated. To ensure that our offerings are relevant to customers and improve availability in all channels, speed and flexibility will be even more important in the future, particularly in the supply chain."
Not everyone like Inditex or H&M, however, could cope with the unanticipated deluge of changes, both in terms of lifestyles as well as logistics—many, in fact, were overwhelmed. A survey of 1,000 US PayPal ecommerce retailers, released in September, found that almost half (47 per cent) of fashion retailers had not adjusted their ecommerce approach since the start of covid-19, despite a massive consumer shift towards online shopping. Over half of fashion retailers (52 per cent) said that they were unsure whether in-person shoppers would use fitting rooms, and therefore many were creating online alternatives, such as virtual fit or sizing tools (26 per cent), virtual showrooms (23 per cent), and virtual stylists (23 per cent). Uncertainties ruled, and many groped in the dark.
What is sure, be that as it may, is that the scales are now tilted heavily in favour of ecommerce marketplaces and portals. Amazon alone saw a 39.1 per cent y-o-y sales growth in 2020. Every big online player with a substantial reach, henceforth, would be calling the shots—certainly over brands, many of whom are still fidgeting or don't have a robust online presence of their own. And online retailers have already started gobbling up brands knocked out cold by the pandemic.
Online retail giant ASOS has just sealed a deal to buy Arcadia brands Topshop, Topman, Miss Selfridge and sportswear brand HIIT for a total £330 million ($453.4 million). ASOS will pay around £295 million for the brands, goodwill and stock on hand, and will also take on certain liabilities for forward committed stock orders. In January this year, fashion retailer Boohoo bought the Debenhams brand and website for £55 million. The 242-year-old Debenhams chain was already in the process of closing down, after administrators failed to secure a rescue deal for the business.
The bottomline that has so far emerged is that these high-street brands had failed to suitably react to shoppers who had moved online. The real financial effects of the pandemic are just beginning to be felt, and what are now one-off takeovers could well become a trend.
All Eyes on Luxury
Luxury brands have traditionally merited special attention in the fashion industry, either for reasons of glamour or those of the glitter. It was, hence, only natural that all eyes would be trained on luxury brands—to see what they did and how they fared as the pandemic raged on and traditional retail fell by the wayside. The fashion industry had been among the last to embrace ecommerce, and within the industry the biggest laggards had been luxury brands. For a fashion segment with both its feet firmly on retail ground, luxury brands were likely to be hit the hardest by the pandemic.
In the run-up to the pandemic, the going had been great for luxury brands. According to Deloitte's Global Powers of Luxury Goods of 2019, the top 100 players had reported growth in their luxury sales, with half of those recording y-o-y growth in the double digits. Deloitte found that "the luxury goods market looks positive," despite a slowdown in economic growth in major markets such as the US, Europe and China. Aggregate luxury goods sales were $247 billion worldwide, with composite y-o-y sales growth at 10.8 per cent and composite net profit margin at 9.8 per cent.
On January 21, 2020—when China was in the throes of the coronavirus outbreak—the New York-based Luxury Institute's State of the Luxury Industry 2020 provided "fresh evidence that, despite elevated levels of geopolitical uncertainty over the past year, luxury goods and services brands around the world are benefiting from positive macroeconomic tailwinds conducive to growth. Higher home values and stock prices are fueling the fortunes of wealthy consumers, while a strong jobs market with rising incomes adds additional demand for luxury offerings among the affluent."
Then, the pandemic caught everyone on the wrong foot, and outlooks went for a toss.
In March, Bain & Company analysts predicted that global luxury sales would suffer a y-o-y decline of 25–30 per cent in the first quarter of the year, although there were signs of recovery in China. The analysts remarked, "The shift to online purchasing during the pandemic has highlighted the need for luxury goods manufacturers to unlock the full potential of omnichannel retailing and master digital marketing. Many leadership teams have been breaking down internal silos to streamline their response to the current disruption—and companies can't rebuild those silos if they are to blend online and offline channels seamlessly. Companies might also want to start bringing more of their digital marketing in-house now, while moving to a nimble test-and-learn marketing model."
China held a key here. The country accounted for 90 per cent of the global luxury market growth in 2019. At the time of the analysis, lockdowns had been imposed in most countries and China was gradually easing down on restrictions. The analysts wrote, "Luxury shopping is likely to restart first in China if the virus remains under control there. Continued restrictions on travel will mean that many purchases that would have been made abroad will happen in China." China and other Southeast Asian nations were expected to lead the recovery, as and when that would be possible.
This turned out to be true. An August 2020 study by ecommerce aggregator IPrice Group found that Southeast Asians were looking for high-end brands online more than earlier. Google impressions for Louis Vuitton had increased by a phenomenal 555 per cent, followed by Yves Saint Laurent (306 per cent) and Chanel (274 per cent). The market for luxury brands remained China and its neighbours.
As anti-China anger grew in many countries, fuelled by then US President Donald Trump, a Bain report went on to describe China's luxury market as "unstoppable." Mainland China's luxury goods market was predicted to achieve a remarkable 48 per cent growth in 2020, reaching RMB 346 billion. China's overall share of the global luxury market in 2020 was expected to double to 20 per cent.
If luxury brands were to go where the purchasing power was, then China remained top on the list. In August 2020, Louis Vuitton menswear designer Virgil Abloh held a Spring/Summer fashion show before a live audience in Shanghai, while Prada organised private viewings of its new collection in Shanghai the following month. Prada's sales in China rose 60 per cent in June and 66 per cent in July, while Louis Vuitton and Dior sales more than doubled after lockdowns were lifted.
Elsewhere, the predictions remained dire and desolate. McKinsey believed that the global luxury goods market would shrink 35–39 per cent in 2020. The Boston Consulting Group put figure at about 29 per cent. A Bloomberg Intelligence analyst said around 10 per cent of physical luxury stores may close worldwide in the next three years. While the numbers varied, the primary solution seemed to be the same: they all called for luxury brands to embrace ecommerce.
<![if !vml]>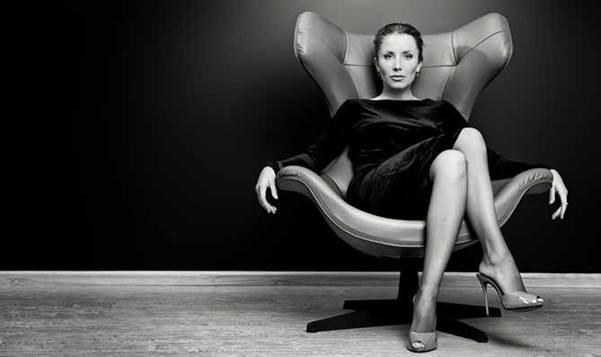 <![endif]>But different types of luxury items were impacted differently. A September 2020 study by Hong Kong's YouGov Plan & Track found, "While there has been an overall decline in luxury brand consumers as a whole, not all brands performed the same. In this survey, they have been categorised by 'Affordable Luxury' (i.e. Coach, Michael Kors), 'Accessible Core Luxury' (i.e. Gucci, Prada) and 'Premium Luxury' (i.e. Cartier, Hermes)." The overall decline in customers for luxury brands was notable across all categories with the exception of 'Premium Luxury'. The slump worldwide, all said and done, was real. According to Bain & Company and Fondazione Altagamma's 2020 edition of their annual Worldwide Luxury Market Monitor (released in November), spending on personal luxury goods nosedived by 23 per cent at current exchange rates to hit €217 billion, throwing the industry back to 2014 levels. The overall luxury market shrunk at a similar pace and was now estimated at approximately €1 trillion.
A shakeout has been waiting to happen, and if some developments towards the end of 2020 are indication, the process has already started. In November, Alibaba Group Holding Ltd and Swiss group Richemont announced they would invest $1.1 billion in online luxury fashion retailer Farfetch Ltd and its new marketplace in China. Alibaba and Richemont will invest $300 million each in Farfetch, and $250 million each for a 25 per cent stake in the joint venture that will include Farfetch's marketplace operations in China, Reuters reported. Soon enough, LVMH named Louis Vuitton vice-president Michael David as its first chief omnichannel director for both online and offline sales.
Yet, it is not digital that would solve all of the luxury segment's problems. One of the Bain studies had very clearly indicated that 50 per cent of fashion buyers still look for personal, face-to-face interactions with sales consultants before making a purchase. That distinction between purchasing a $1,000 shirt and a $5 t-shirt will always be there, certainly for the immediate future.
Enough of Weeks and Seasons
The fashion industry, with both brands and designers, has been for so long following a formula. There would be those fashion weeks, and there would be those seasons. All products and product ranges would follow those week/season guidelines crafted into distinct collections. But then, formulae work only in isolation, i.e. when there are no disruptions. Brands and designers too worked in such a world, isolated from the real world. Till, of course, the pandemic took the wind off their sales.
As one fashion week after another were either deferred or cancelled altogether February-March onwards, brands and designers gasped for breath like the proverbial fish out of water. Not all brands and designers might have all these years wanted to follow a rigid routine, but that was how the industry functioned and all dissenters had to be part of that intractable herd too. The invisible Pied Piper played on, and brands and designers were willy-nilly hurtled into an unmitigated disaster. Both ended up with stockpiles of collections for seasons that would never possibly dawn.
That was signal enough for dissenters to voice that clarion call. What was initially meant to be just an informal meeting in April took the shape of an "Open Letter to the Fashion Industry" on May 12 (see sidebar on facing page), announcing a proposal of "adjusting the seasonality and flow of both womenswear and menswear goods." The open letter put it down in no uncertain terms: "We agreed that the current environment although challenging, presents an opportunity for a fundamental and welcome change that will simplify our businesses, making them more environmentally and socially sustainable and ultimately align them more closely with customers' needs."
Signatories to the letter included Belgian fashion designer Dries Van Noten, Acne Studios' CEO Mattias Magnusson, Thom Browne's CEO Rodrigo Bazan, designer Marine Serre, besides major retailers like Selfridges, Nordstrom, Lane Crawford and Mytheresa. The number has since gone up by hundreds. The signatories stressed on the need to adjust the "seasonality and flow of both womenswear and menswear goods, starting with the Autumn/Winter 2020 season."
Two days later, another group of designers, executives and retailers contended that the current system served nobody's interests. Under the Rewiring Fashion umbrella, they called for resetting the fashion calendar and reimagining fashion shows: "(i) We need to revise the current fashion calendar, which is out of sync with today's market, rethinking the timing of shows, buying periods and product deliveries. (ii) We believe the format of fashion shows is outmoded and labels should be free to reimagine the presentation of their collections to better target a consumer audience."
Their points of contention were along similar lines and echoed the understanding of the problems: that "fashion shows were staged too far ahead of product deliveries, short-circuiting desire for collections when they finally hit the store; The format of fashion shows has not changed in 50 years and yet these previously closed industry events for press, buyers and other insiders now welcome celebrities and influencers, and they are captured and shared online for everyone to see." The fashion system can be fixed in many ways, and there is growing consensus in the fashion ecosystem that the two initiatives have hit the nail on the wall. The British Fashion Council (BFC) and the Council of Fashion Designers of America (CFDA) too have called for fewer fashion shows.
<![if !vml]>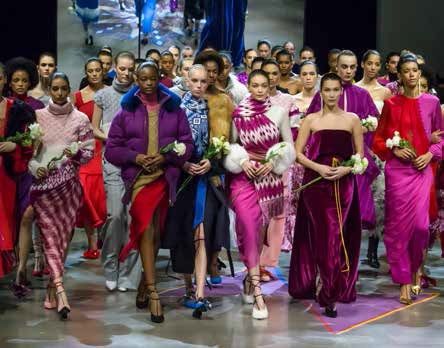 <![endif]>
All these calls and initiatives, directly or indirectly, take off from what Giorgio Armani wrote in an open letter to portal WWD in April: "The decline of the fashion system as we know it began when the luxury segment adopted the operating methods of fast fashion, mimicking the latter's endless delivery cycle in the hope of selling more, yet forgetting that luxury takes time, to be achieved and to be appreciated. Luxury cannot and must not be fast. It makes no sense for one of my jackets or suits to live in the shop for three weeks before becoming obsolete, replaced by new goods that are not too different. "I don't work like that, and I find it immoral to do so. I have always believed in an idea of timeless elegance, which is not only a precise aesthetic code, but also an approach to the design and making of garments that suggests a way of buying them: to make them last. For the same reason, I find it absurd that, in the middle of winter, one can only find linen dresses in the shops and alpaca coats in the summer, for the simple reason that the desire to purchase must be satisfied immediately."
So far, no top-notch brands or brand owners have lent their weight to the Forum Letter or Rewiring Fashion proposals. But they can continue doing so only at their own peril. One of the many reasons that brands find themselves in a tight corner is because they have in some ways existed in silos—isolated from the real world. Brands remain hardwired into the code of weeks-seasons-calendars.
But there have been individual assertions. In April, Saint Laurent decided to give the Paris Fashion Week a miss and drop out of the traditional fashion calendar. "Saint Laurent has decided to take control of its pace and reshape its schedule," the company said in a statement. It will "launch its collections following a plan conceived with an up-to-date perspective, driven by creativity."
Fashion weeks, nevertheless, have continued, though not in the same way or scale as in the pre-pandemic days. Some went all-digital, others presented a mix of the physical and digital, giving rise to the portmanteau phygital. The future of weeks remains under a cloud, with international travel restrictions still months (and possibly, seasons) away from being restored to normal. The Shanghai Fashion Week in March was the first to do it on the internet, spawning online sales of 500 million yuan ($72 million) in the process. But at that time in March, it was a novelty. The screen fatigue of events and webinars has already set in, and fashion week organisers are now caught in a bind.
There is pressure on fashion weeks from another angle: climate change. In February last, fashion technology company ordre.com and climate consultancy Carbon Trust in their Zero To Market report revealed that the industry emitted 241,000 tCO2e a year from the travel associated with wholesale buying practices, much of which came from the fashion weeks. The study found that travel to New York fashion week accounted for the most carbon emissions (37 per cent of all emissions) followed by Paris (28 per cent), London (18 per cent) and Milan (17 per cent) [the Big Four].
What is now unquestionable is that the cycle of weeks-seasons-calendars has been broken, and is unlikely to make a comeback once the pandemic is truly and completely over. And brands that break free from the tyranny of calendars will be able to survive covid-19.
Get Ready to be Scrutinied
In the age of heightened activism and an unforgiving social media, brands will be under increased scrutiny. There would be no way of getting away. And the tempo and severity will only increase.
One of the best examples in context came soon after the Bangladesh Garment Manufacturers and Exporters Association (BGMEA) president, Rubana Huq, towards the end of March made an impassioned plea to big brands to release payments of apparel suppliers. The video went viral, and the world was seized of the matter. Brands that had cancelled orders or held back payments first came under the radar, and then under relentless fire from all and sundry on social media. It was not only a question of deplorable business ethics, but also about social (ir)responsibility in that the humanitarian crisis that order cancellations and payment defaults had triggered and then accentuated for garment workers in Asia, particularly in Bangladesh, Myanmar, Vietnam and others.
According to the Unpaid Billions: Apparel Order Volume and Prices Plummeted in Spring report of the Center for Global Workers' Rights (CGWR) and the Worker Rights Consortium (WRC), US and European fashion companies had refused to pay overseas suppliers for more than $16 billion (£12.3 billion) of goods since the outbreak of covid-19. The updated report (over an earlier estimate made in March) was released in October 2020. An industry where image matters more than almost anything else could not have asked for any worse publicity. It was their doing, and undoing too.
The WRC maintains a brand tracker on its website. When the brand tracker was launched, only six commitments had come in from apparel brands and retailers to pay in full for orders completed and in production, with another 15 companies making the same commitment at the time of the October report. The last count was 25. Unfortunately, there are 21 who are yet to make any commitment.
On a similar vein, a #PayUp campaign was launched in March. It still tracks orders and payments, and keeps up the pressure on brands. The campaign has morphed into a website—PayUp Fashion—that keeps urging brands to pay up. It draws on the WRC tracker. Over 270,000 people have signed the original petition, and the website claims that $22 billion have been unlocked in unpaid contracts.
Working in tandem has been the #PayYourWokers campaign which argues, "Brands and retailers have a legal and moral responsibility to ensure that the workers in their supply chains are not paying the price for this pandemic. Agreeing to #PayUp for orders gives no guarantee that workers' owed wages will be paid. As the primary profit makers in the value chain, brands alone have the capacity to intervene. UN Guiding Principles on Business and Human Rights clearly state the role and responsibilities of businesses in respect to the human rights of the people their business affects. Brands must ensure that the workers who made their clothes at the onset of the crisis are paid their legally owed wages and severance." This one, however, is old wine in new bottle: all that the UK-based Clean Clothes Campaign had been doing this far.
Other raps, meanwhile, would be more difficult to handle; the findings of the International Consumer Protection Enforcement Network (ICPEN), for instance. Led by the Competition and Markets Authority (CMA) and the Netherlands Authority for Consumers and Markets (ACM), the latest annual sweep, the findings of which were released on January 28, found that four out of ten corporate websites featured potentially misleading environmental information. It was the first time that ICPEN had focused on environmental claims in its annual checks of corporate websites looking for potentially fraudulent, deceptive or unfair online conduct by businesses.
[The CMA is a non-ministerial government department in the UK, responsible for strengthening business competition and preventing and reducing anti-competitive activities. The ACM (Autoriteit Consument & Markt) is a Dutch business regulation agency charged with competition oversight, sector-specific regulation of several sectors, and enforcement of consumer protection laws.]
The false claims included: "vague claims and unclear language including terms such as 'eco' or 'sustainable' or reference to 'natural products' without adequate explanation or evidence of the claims; own brand eco logos and labels not associated with an accredited organisation; and, hiding or omitting certain information, such as a product's pollution levels, to appear more eco-friendly."
This report came even as the CMA has been carrying out its own investigation into misleading environmental claims, to better understand the impact of green marketing on consumers.
The CMA-ACM survey was coordinated (also under the ICPEN umbrella) with one in the European Union, where the sweeps were coordinated by the European Commission and carried out by national enforcement authorities in the EU. The findings were similar.
"National consumer protection authorities had reason to believe that in 42 per cent of cases the claims were exaggerated, false or deceptive and could potentially qualify as unfair commercial practices under EU rules," the commission said. That was not all, as it remarked that "greenwashing" had increased as consumers increasingly seek to buy environmentally sound products.
The commission found, "In 37 per cent of cases, the claim included vague and general statements such as "conscious", "eco-friendly", "sustainable" which aimed to convey the unsubstantiated impression to consumers that a product had no negative impact on the environment. Moreover, in 59 per cent of cases the trader had not provided easily accessible evidence to support its claim."
The findings came with a warning from the commissioner for justice, Didier Reynders: "More and more people want to live a green life, and I applaud companies that strive to produce eco-friendly products or services. However, there are also unscrupulous traders out there, who pull the wool over consumers' eyes with vague, false or exaggerated claims. The commission is fully committed to empowering consumers in the green transition and fighting greenwashing. This is precisely one of the main priorities of the New Consumer Agenda adopted last autumn."
Till now, greenwashing allegations had come from activist groups which brands could either deftly circumvent or ignore altogether. But with instances of greenwashing being brought to the fore by official agencies and departments, brands would have to sooner or later give up the practice. And, with sustainability—at least on paper—finding priority on the agendas of brands, all sustainability claims too would come under scrutiny and even face punitive action.
A Brand Old Party
It's a ruthless world out there. You have to be strong or fast or first or clever, preferably all, to survive. A brand in a post-pandemic will need to be all that, and transparent as well.
This article was first published in the February 2021 edition of the print magazine.