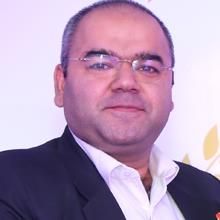 Qualifications
Educational Qualification(s)
Having acquired his Masters in Business Administration (MBA), he further enhanced his skills by studying Philosophy, Law and, attended Executive Management Programme (s) at Said Business School (SBS), University of Oxford, Indian Institute of Management (IIM), Calcutta and Indian Institute of Management (IIM), Bangalore.
Work Experience
Himanshu Talwar has a wide-ranging professional experience in Public Relations, facilitating Setting-up of Companies, Negotiations, and Market Expansion of Businesses. He has worked for the Government of Japan, Government of Poland, Government of El Salvador, Government of United Arab Emirates (UAE) and several corporate houses.
Area of Specialization
He holds a Doctorate degree in Management with specialization in the subject of Foreign Direct Investment (FDI). He specializes in International Strategic tie-ups, Business to Business relations, Mergers/JV's, etc.
Present Occupation
Commercial Assistant
Awards and Recognition
He has won two National Level Awards for a significant contribution towards Management and Vocational Education.