What is your retail presence - online and offline?
We only sell online.
What about outreach? How much do you think you have been able to place yourself as a brand? Can you share any metrics?
We have received significant media coverage. It was astonishing and I am sure I am forgetting many of them. We had articles published in Forbes, realsimple.com, the FastCompany, The Independent, brit.com and many other top tier publications. We have not spent much on advertising but mostly on organic growth and recommendations. A brand value is transparency. If customers want to reach out to us for anything, they will have a response from a responsible person within hours.
How many washes does the anti-microbial effect of the bedding last?
We have conducted durability tests and could verify that after 100 washes the indigo is not affected.
Which are your primary markets? Which new markets do you plan to explore?
Our primary market is coastal United States. We also foresee a large interest from Germany and of course here in Japan. We now work with private healthcare clinics, spas and organic hotels. We will soon have a dermatological certification, which recommends our products to consumers with sensitive skin, or those who have psoriasis, eczema, or atopic and contact dermatitis. That is exciting because we can really bring tangible benefits to people.
What about revenues?
We are only a year old. There is still cake in the fridge in the shape of a big "1". The first year was spent mostly with preparations. We did two months of crowdfunding in which we collected $125,000 in preorders for business-to-consumer (B2C) costumers and in addition several large business-to-business (B2B) deals.
What is being done at Aizome to ensure a sustainable supply chain?
The advantage of a small company like ours is the short supply chain. We have a dedicated cotton grower, a dyer and a tailor. That is it. I have personally been at every part of the production chain. We work incredibly close to each other.  Because transparency and trustworthiness are so essential in the textile product industry, which generally has rather opaque and long untraceable production chains, we require that every part of the chain gets independently certified. So we have three different highly reputable institutes certifying us. These are the Global Organic Textile Standard (GOTS) for organic cotton, OEKO-Tex for the dye, and Q-TEC of Japan for the skin-friendliness and final product quality.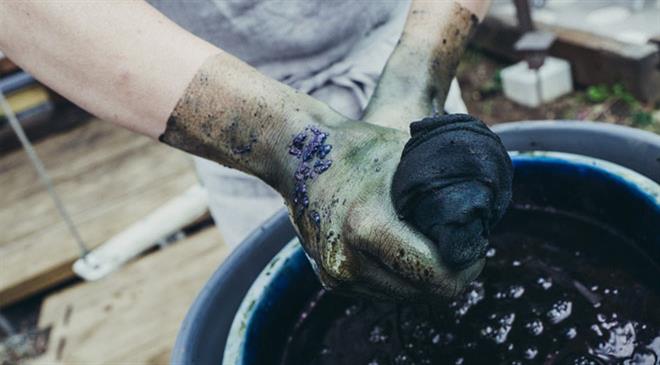 What is in the pipeline for 2019? Is any current research project under way? Do you plan to add new products?
We have made new prototypes with different colours made from plants. These are traditional natural materials like barks used in Japan and other cultures. In addition, we want to expand our product range to cover all health-essential textiles. For this, we will open strategic opportunities for small investors with regional expertise. We believe that there is not only a significant demand for healthier textiles, but that people want to know that their fashion choice does not harm the environment. And no matter how you see it, it makes you sleep better. (HO)