What is the USP of your brand in terms of manufacturing capacity?
We have about two decades of experience in manufacturing for top international brands, such as Adidas, Reebok, Puma and Benetton.  Hence, we have tremendous knowhow of international quality standards, which we are bringing in Alcis products.  Second, since we are vertically integrated, our go-to-market time is much less than our competitors.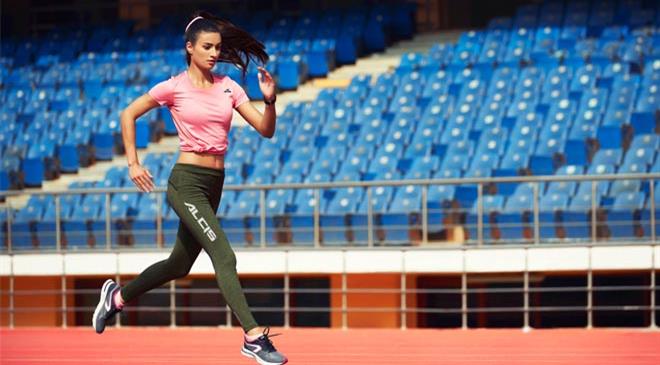 Please share details of your retail presence and price points across categories. Which price points sell the most?
We are currently present at 20 locations of retail chain Central, 40 stores of Sports Station, five Shoppers Stop outlets, and on Jabong and Myntra.   In addition, we are present at more than 500 points of sales across India in distribution.  Our starting price point is Rs 499 for core running tee-shirt.  In winter wear, our highest current price point is Rs 3,499 for a jacket.  The biggest segment for us is below Rs 1,000.
How sustainable is the process for the environment?
Alcis Sports believes in going green - we are environmentally conscious as our fabric unit has zero waste discharge.  In terms of environmental sustainability, we buy recyclable yarn to make our garments.
Tell us about the technologies used in your production.
We are using dry tech + (moisture wicking) , anti-odour , anti-static , recyclable polyester yarn , soil release , 360 degree reflective and soft touch technologies in majority of our products. We call our apparel an equipment as it equips the user to perform better.
What innovations are you coming up with for your recently-acquired clients NBA and FIFA?
We are providing innovative designs and fabrics. Our FIFA tee carries the message 'Proud to be Indian' as the U-17 World Championship is happening for the first time in India.
What is the size of the global sportswear market? At what rate do you expect it to grow?
The size of the global sportswear market at present is $321 billion and is projected to grow at 7 per cent CAGR. The size of the Indian sportswear market is about Rs 6000 crore and is projected to grow at 24 per cent CAGR, reaching Rs 34,000 crore by 2025.
Where do you see Alcis Sports in five years from now?
Our ambition is to become the leading sportswear brand of India in the next four years.(PA)