Who are the major investors in Nanollose? How do you plan to use the recently raised funds for Nanollose?
The company was listed by a high-profile Western Australian group called Mac Equity. Our investor base is mainly made up of their high net-worth client base that supported the company in the $5m initial public offer. These funds are being used to accelerate the development of the company's fibre technologies and build production supply chains with all end-to-end key partners.
Any plans to open subsidiaries elsewhere?
The short answer is we have no plans to open subsidiaries. Our focus is to heavily collaborate with key partners.
How is Nanollose different from the regular cellulose?
Regular cellulose comes from trees and plants. Nanollose's cellulose does not come from plants and trees. 
We are a future tech company that applies its technology to various liquid waste streams to extract cellulose, which in turn goes towards making scalable raw materials for making textiles and other applications. This is a departure from the current use of cotton and wood to extract cellulose to make fibres for clothing, whose supply chains and procurement ecosystems have rising and ever-growing environmental concerns.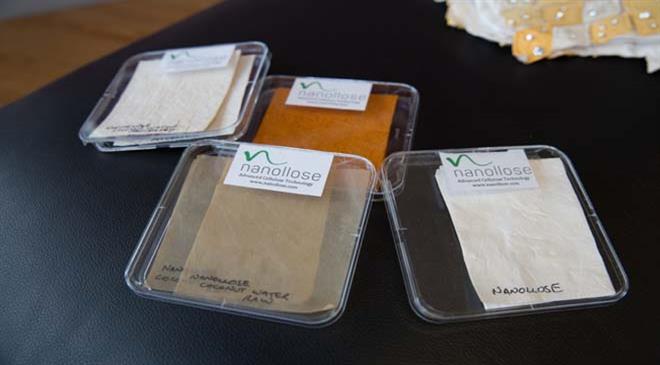 What is the technology being used to develop plant-free cellulose?
As mentioned before, our process uses Acetobactor xylinum, a non-hazardous bacterium that converts biomass waste products into cellulose. Our technology fits into the existing infrastructure and this seamless transfer offers an opportunity to scale up. Unfortunately, at this point I cannot mention the specifics about how we take our plant-free cellulose and create high-value fibre products like viscose-rayon.
Is the technology patented? Are there other plant-free cellulose fibres available?
Currently we are not aware of any other eco-friendly plant-free viscose-rayon fibres available to textile and clothing manufacturers. This puts us at a significant first mover advantage in offering a sustainable rayon alternative. In light of this, we are very progressive in ensuring our technology is protected and so we filed our first foundational patent late last year. As we increasingly pursue new commercial opportunities surrounding sustainable fibre products, the company will continue to expand its patent portfolio to protect these breakthroughs.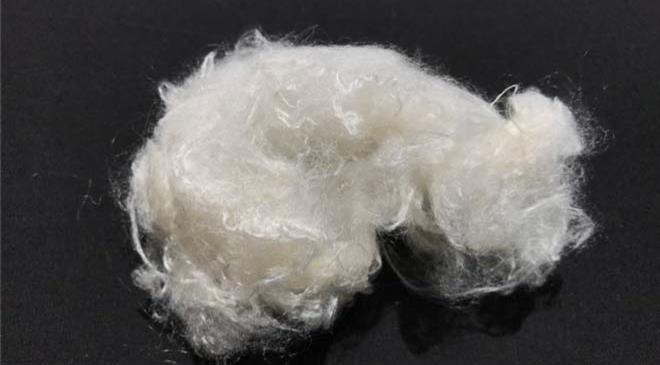 What is the carbon footprint that Nanollose will leave compared to cellulose?
We simply take out the cutting down of trees and any chemical extraction of cellulose. I think most could conclude that this is a significant reduction. In future, we can share more scientific data that juxtaposes the current with the proposed alternative. (see illustration below)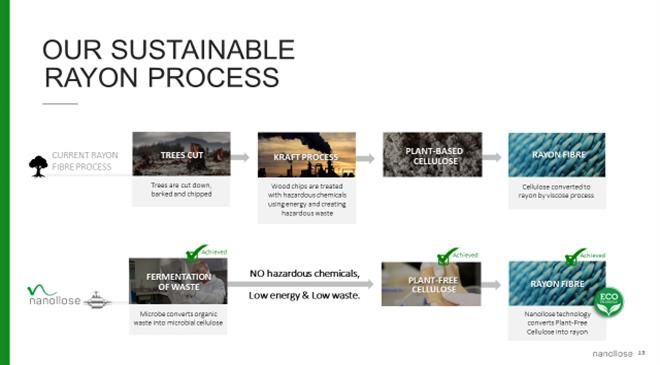 How do you plan to make this technology available to textile and apparel manufacturers?
Progressive brands and companies are starting to facilitate this new eco shift by involving themselves deeper in the supply chain and searching for feasible, sustainable, long-term fibre alternatives. We want to work with these commercial partners who will take and accelerate the Nanollose fibre technology to global markets.
Our vision is to license our technology to these groups and ensure there is no major retrofitting of machinery and processing needed. We are currently working towards offering a turn-key process to replace current fibres and hope that there will also be an enormous sustainable PR opportunity for partners.
Do you already have clients on board? If yes, which regions do they hail from?
Over the past three months, interest from multiple textile, apparel and fibre manufacturers has been significant. We are currently in early stages of discussions with them all. These range from high-end designers to mass-market textile brands and retailers, to personal hygiene companies and even groups from the European automotive industry.
How pliant would the yarn be? Will it be usable by the apparel sector or would it be confined to packaging, etc?
The yarn has various characteristics that are suitable over multiple textile sectors and also applicable to other sectors, including packaging. Nanollose's main focus is "all" things textile.
Will the yarn be amenable to blends with other natural or artificial fibres? Does it have the potential to be used to develop smart fabrics?
The initial data suggests the yarn will be comparable to current cellulosic yarns, therefore it can be blended with other fibres (natural and man-made) and possibly augmented in smart or performance fabrics.
What would be the cost of adopting the technology? By when will that be available to textile manufacturers?
We have designed our technology to fit into the current infrastructure with little retro fitting costs. All technology-related cost is in the licensing. Our goal is to make it highly affordable and make it commercially available to textile manufacturers. (HO)