Multi-designer store with focus on reviving homespun craftsmanship
Since its inception, Amiraah has been playing the role of a catalyst for Kanpur's fashion scene and curates haute selections of some of the biggest names in the fashion industry. In a chat with Paulami Chatterjee, Pooja Gupta, founder of Amiraah discusses about the background of her store, why she chose Kanpur for her venture and the kind of clientele the store handles.
Tell us about your store. What was the concept behind it? How did it come about? Why did you select Kanpur for your venture?
Amiraah is a multi-designer store with a focus on reviving and spotlighting homespun craftsmanship. Our fashion repertoire proudly features brands and fashion designers that are whole-heartedly dedicated to preserving the beauty and artisanship of domestic Indian textile arts. The store was designed keeping in mind our aesthetic philosophy-which is intricate artistry. 
So, we populated the store with markers rooted in traditional workmanship like the jewelry display montage featuring hand-printing blocks and the restored antique door at the entrance showcasing the vignettes of Shreenath jee, retro-industrial mirror composed of wooden shoe moulds, and vintage brass door knobs with classical details on their bows. Rather than screaming for attention, the storied interior narratives balance the diverse product range the store has to offer and constitute its experiential aspect. 
I chose Kanpur as I'm born and raised in this beautiful city and wanted Kanpur to supplant Delhi, which for long has been the go-to destination for fashion in the North.
What is the process and criteria to on-board a designer?
The process of onboarding a designer is pretty simple-after our merchandising team receives a lookbook from the designer, they review it thoroughly to see if it fits within the brand guidelines and most importantly sits within our purview of Indian sensibility and sustainability. After the initial screening, the proposal is then forwarded to me, later I connect with the designer/brand, understand their aesthetic, and once everyone is on the same page, the collaboration is made official.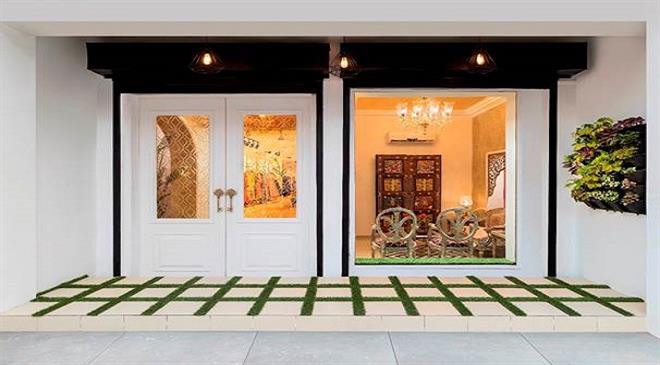 How does the agreement work out? Does the unsold inventory go back to the designer? Pl share at length the process?
We work with bands/designers on a consignment basis. They send us their sample stocks which are sold both through our pop-ups and at our flagship store by placing orders for the merchandise in various sizes. We follow a rotation of 20-45 days, depending on the availability of the garment by the designer/brand. Our curation is constantly getting refreshed as the entire premise of a multi-designer store is predicated on change; so that every time clients visit the store they have something new to see and shop.
As a high-end designer store, do consumers buy according to style and fit or do they also ask about the origin of the garment in terms of whether it is by a particular designer or if it is environment friendly or any other parameter (pl share) that they may be looking for.
Today's consumer is well-informed; they have information right at the tip of their finger and also with brands having a social media presence these days, people also have their finger at the pulse of the latest trends and collections. A majority of the consumers ask by a particular designer, as they have already read or follow them on Instagram. There are also some who come to explore new, budding talent and are willing to experiment.
What is your customer profile like?
Our client profile is mostly high-end luxury spenders who are conversant with current fashion trends as well as mindful of sustainability and want to invest in pieces that are aesthetically and ethically appealing. Likewise, we also have a small yet growing portion of clients who are drawn specifically to the sustainability aspect of the garments; people who are inclined towards slow-fashion as opposed to fast-fashion and don't consider wearing the same garment over and over again as a faux pas and are willing to reuse and refurbish.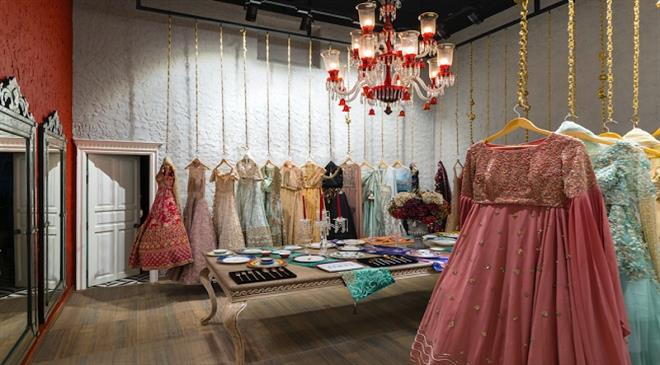 What is the product mix like at your stores? What percentages does casualwear, indutvas (ethnicwear), resortwear, westernwear, home fashion (please mention if any others) entail?
Our product mix comprises casualwear, Indo-western, ethnic, resort wear, western wear, everyday wearable sustainable fashion, couture, and bridalwear. The percentages of each of these categories differ on their viability, the margins, visibility of the brand/designer, etc.
What are the top-performing categories? What kinds of styles are trending in each?
Western-wear, bridal wear, and couture are the top-performing categories. Also, the current Covid-19 induced situation has changed people's preferences-they are now looking for practical clothing that is breathable and sustainable, it's one trend that has emerged prominently as more people are working from home.
What is your retail presence? How are sales online (if you have an e-store) versus offline?
We are one of the biggest multi-designer stores in Kanpur spread over an area of 7000 sq ft, offering a wide curation of established and promising designers and brands. We also have our own website which we are constantly updating to provide fashion enthusiasts an extensive selection of both high-end and affordable fashion.
Which are your major markets in India and abroad?
We get orders pretty much everywhere from India, but most of them come from metropolitan cities. As for abroad, the US, Canada, and Dubai are the major markets as that's where larger communities of Indians are settled in and shop garments for every important Indian festival that there is.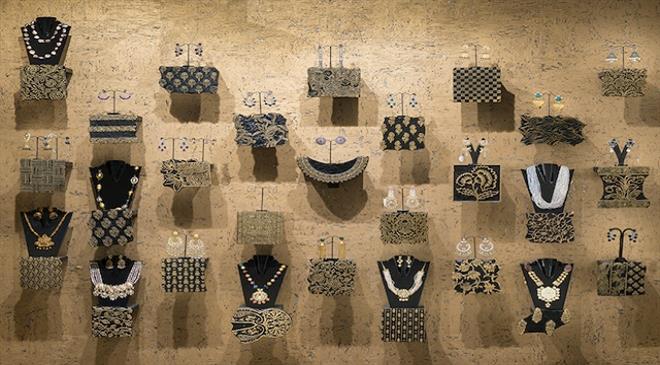 Which designers are popular among your target audiences?
Designers such as Namrata Joshipura, Anushree Reddy, Masaba, and Varun Nidhika are quite popular among our target audiences.
What exclusive/on request services does your boutique provide to shoppers?
Yes, we do have a dedicated team that is there to assist clients who are looking for customised garments. Given that Indian body sizes are diverse, our team ensures that every client's unique requirements are understood and met.
What are your future plans?
The pandemic put a stopper to our plans of opening up a new store this year but, hopefully, next year, we see that happening. Another store in Kanpur with a more exciting lineup of designers and brands. But, we are keeping our fingers crossed and hoping for things to get better! (PC)