Which are the different cotton varieties apart from Pimacott that use molecular DNA tagging?
Mike Hogan (MH): There are two principal varieties that use the molecular DNA technology, one of course, Pimacott , that is for Pima cotton and the other is Homegrown for upland cotton. So at this point, we will be doing both, all currently from the US: Pima and then the upland. Each gets tagged with its own unique identifier, so they can be distinguished from one another.
Beside cotton, wool, and synthetics fibres, which other fibres can be tagged at the molecular level?
MH: We have begun a programme in different sorts of synthetics like conventional and recycled PET, and viscose. That is just the beginning. We think that this is going to be very important. Within the synthetic fibres, our primary focus is polyester and PET, particularly in the areas of recycled PET; because there is a need to prove sustainability claims. We need to distinguish recycled products from those that are not; so, that is the big focus for us. And also, apart from the development in the fabric area, tangentially we are in the midst of a big programme in leather which started earlier this year with the British Leather Centre supported by a number of major brands. We have moved into full commercialisation with polyester. Despite being in an early stage, we are currently selling commercial scale kits to routinely tag million-pound lots of polyester. So we are growing our textile business.
Can molecular tagging be used for purposes beyond just protecting counterfeit, fraud, and intellectual property? What are the future applications?
MH: Textile fibres, before they are processed, all look very similar. It is very easy for fibres to lose their identity, whether intentional or not, and without a means to tag and test the fibre itself, traceability and all claims related to sustainability can be lost. So, we offer a true traceability solution called CertainT. It's about how to prove product claims in a manner that is more effective than current uses of paper certificates and the like. You can claim sustainability, or authenticity, as well as traceability and transparency by putting identity directly into the products you sell. Often in supply chains, one worries about counterfeiting, fraud, diversion and so forth. It takes years to build a reputation and just minutes to destroy it. CertainT can help you build that reputation and keep it real and safe. 
Rajeev Kewlani (RK): The other big aspect is sustainability. Across the globe, this idea of the closed-loop supply chain, where you produce and recycle, is being embraced. In order to prove that a product is sustainable, brands and manufacturers typically spend considerable time and resources to secure their supply chains, and assure true sustainability, and to confirm that their source materials avoid unfair or forced labour practices, and so forth. When it comes to supply chain best practices, it is important to ask: how do you know that it is from sustainable source? How do you know that it's organic? So I think this idea of using molecular tags is to control and ensure true traceability, sustainability and transparency, which is becoming more important in the minds of sourcing and supply chain managers.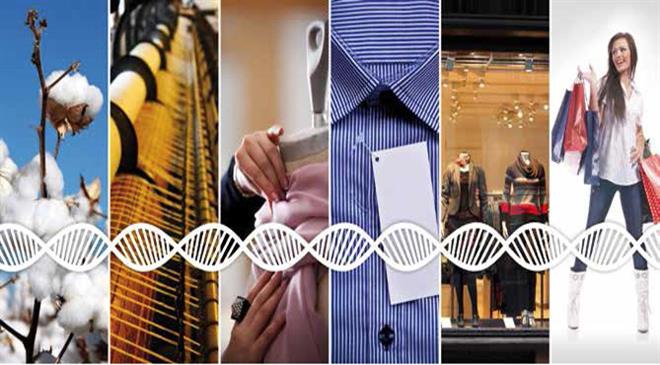 Is it possible to know the location of the garment through molecular tagging?
MH:  For cotton, as an example, we work with partners who operate in a closed loop system. Where every step of the textile production, from source to shelf, is known in advance, and we have protocols to tag, test and track the products that are part of that system. In effect, this means we do know where the product is made and where it comes from.
What amount do you apply for the molecular tag? Is there an amount of fibre that you take for molecular tagging or the whole lot?
MH: The whole lot; it is continuous. The gin has actually become sophisticated, especially since the 2016 ginning season. We have a completely automated delivery system that we install, the DNA Transfer System (DTS) at the gin. The DTS is set up by Applied DNA personnel, and once it is switched on and DNA tagging begins, it is monitored in real time from our facilities in New York. We know exactly when, where, which gin is tagging cotton at all times. As part of our regular protocol, we have trained personnel on the ground to also ensure that things are working smoothly.
RK:  So, before we tag the cotton, we also confirm that the fibre contains pure Pima, or pure upland, this helps us ensure what we are tagging is pure. MH: The fibre typing test is crucial to us and needs to be done in the beginning of the whole process because we need to ensure that what we are tagging is authentic. 
A leading Indian home textile manufacturer lost clients over claiming to sell Egyptian cotton to major brands. What are your thoughts on it?
RK: August 2016 was the first time a US retailer took action related to selling products labeled 100 per cent Egyptian cotton with a public statement that the product that they were supplied was not compliant with the label claim. Before that time, for many years, we had forewarned the industry about noncompliance and label discrepancies. The key takeaway from what happened is that traceability and transparency and trust in supply chains is more important than ever. If you think about it, without tagging the product itself, how else do you really know what you have is authentic? 
MH: I think it was a wake-up call to the industry, especially to brands and retailers. If you say one thing and the proof is something else, then it will cost you millions in a product recall, but even more damage to your reputation as a trusted brand to the end consumer. The Egyptian cotton incident proved the point - if it can happen in home textiles, it can happen in apparel, footwear or any textile for that matter.
How can consumers of the final textile product check or test this technology? What benefit would synthetic fibres accrue with DNA tagging?
MH:
Well, I think that the Wamsutta Pimacott programme for Bed Bath & Beyond is a good example for that. When the customer goes to one of the Bed Bath & Beyond stores in the US, they see packages identified as Pimacott, which is pure Pima cotton grown in California. Then they can go to the Pimacott or Bed Bath & Beyond website, which has information about the whole process. Right now, consumers can go to the Pimacott or Bed Bath & Beyond websites, and learn about why it is special.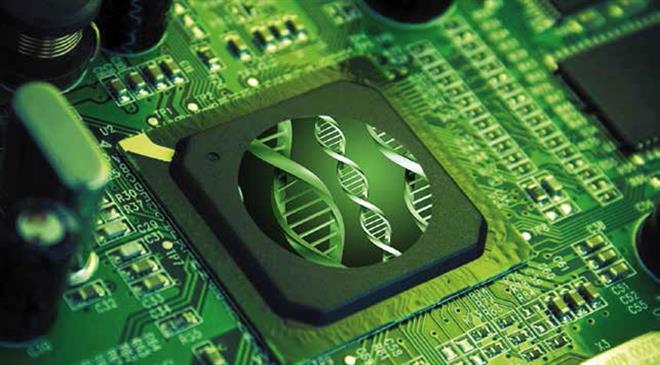 Does molecular tagging affect the compliances to be met in US and Europe and all the regions that a manufacturer is exporting or importing?
MH: The short answer is that we are applying it en masse at less than 1 part per billion. There are ways to amplify the DNA to a billion-fold before you analyse. Only DNA can be used, no other chemical or no other substance on the earth can be essentially or truthfully multiplied so much. So, that is how we get away with such tiny amount, no matter what kind of product. Whether it's cotton or polyester, we are applying such a small amount so that it does not change the chemical properties of the material. However, we amplify the DNA when we authenticate it.
How far can DNA tagging strengthen the Geographical Indication (GI) quotient of a product?
MH: I think that is potentially the very useful part, as we mentioned that Pimacott de facto means it comes from the San Joaquin Valley of California, the Homegrown brand comes from Texas and Arkansas. Different locations do have different tags; so, we can tell you if the cotton is from California, Texas or Arkansas.
Every country is promoting homegrown products, and DNA tagging can bring about authenticity. What are your thoughts on this?
MH: That is the nature of any good technology; it gives you options. It allows companies or even governments to begin to think how molecular tagging can help them. Perhaps it can help to enforce trade agreements so that you can be sure that you are properly applying the correct amount of duties to products, or it can help companies address the millennial need which is to know where products come from and for brands to be more transparent with the way products are made-are they eco-friendly, are they safe, are they sustainable, are they organic? 
RK: Every molecular tag Applied DNA makes is unique to the brand or manufacturer. The tag has no impact on quality or performance of the product. If you want a tag to designate a particular region where you are manufacturing, we can create a unique tag just for that. MH: Our DNA-based molecular tags are made of four standard building blocks of DNA (A-CG-T) that can be assembled into many different configurations. We need to think about this as a 'molecular barcode'. It's very easy for us to create on-demand. We are one of the world's largest manufacturers of DNA using the polymerase chain reaction method.