We anticipate growth in technical textiles in India
Archroma is a global colour and specialty chemicals company headquartered in Reinach, Switzerland. It operates in over 35 countries and with 25 production sites. Its three businesses-brand & performance textile specialties, packaging & paper specialties, and coatings, adhesives & sealants-deliver specialised performance and colour solutions. Managing director Anjani Prasad throws light on the company's latest sustainable solutions for textiles and recent developments at Archroma India.
Which are your major markets for textile specialties?
Archroma delivers innovations and solution systems in Europe, Asia and in the Americas, with experts and presence in 35 countries and 25 production sites globally.
Which major factors have a huge influence on the Indian textile dyes and chemicals industry?
The textile industry is going through major changes in India, and among these is the critical need to adopt more ecological product processes. That is where Archroma comes to help textile manufacturers with our innovations and solution systems designed to optimise productivity and increase the value of the textile products to help our customers to differentiate on their markets. We select our innovations and solution systems for their compliance with what we call 'The Archroma Way': safe, efficient and enhanced. We help make products that are safe to use and wear, for our customer and the consumer. We help make textiles and clothing in a more efficient way, aiming to optimise productivity and the resource usage, to reduce the total production cost. And we help make textiles that are enhanced through functions and aesthetics to help make the final product more desirable for brands and the consumer.
What is the annual production capacity of textile dyes and chemicals at Archroma India? What are the company's core competencies?
We have currently one production plant in Roha in Maharashtra, where we produce all the dyes and specialty chemicals needed to support the textile market in India.
Where is the application of textile dyes and chemicals growing?
We see several areas with market potential where Archroma's expert team in India can support textile manufacturers and domestic brands that are looking to bring innovation, performance and sustainability into their products. Of course India can count on its potential in denim and casual wear, where our country has built a solid domestic and export platform. We also see a growing expertise in technical textiles and polyester applications like sportswear and outerwear.  Archroma has developed several systems that are ideally suited for these applications, such as Eco2size, a sizing solution which we have already applied very successfully in other Asian countries like South Korea and Taiwan.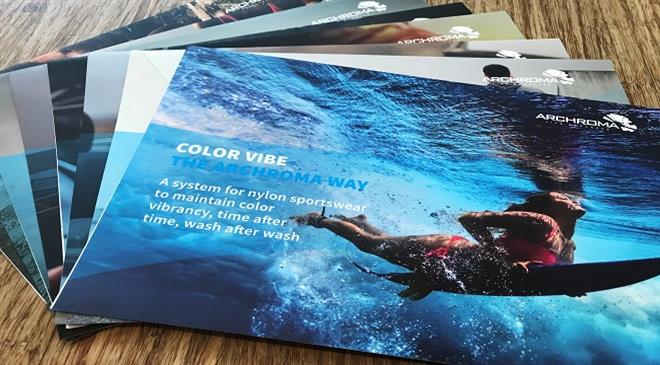 What kind of growth is Archroma envisioning in India after a slew of reform measures like the implementation of the goods and services tax (GST)?
India has several strengths to build upon and to succeed in the domestic and global market. We have a long tradition in textile and fashion manufacturing, and the industry is regularly investing with machinery and technology to prepare for the future. The industry is also actively looking for innovations to create new functions, colours and effects. We are approached every day by textile manufacturers and customers with very ambitious development projects, not only to make high-performance and desirable textiles and articles but also to make those in a more sustainable way, with less impact on natural resources.
Among your textile business units like apparel, home textile, technical textiles, carpets and automotive, which one is growing at the fastest rate and why?
We anticipate growth in the area of technical textiles, along with the growth of the per-capita consumption in India in the coming years.
How do you keep your dyeing and specialty chemicals business sustainable with the Indian government stressing more on wastewater management? Have you introduced any special processes and technologies in order to tackle the problem?
Our purpose is to help make the industry more sustainable. Therefore, while clearly the regulations are challenging in the short term for the industry, we also believe that there is no other way to move forward. That is why we introduced a whole new way to look at colours and performance for textiles, with an approach based on systems. We work with our customers looking at the whole production process, and including their needs, challenges and market goals, which allows us to come up with holistic, optimised and competitive solutions.