The Other Fibre
Although the Bemberg fibre has been in India for 40 years, it is only now that the brand is making a more concentrated effort in promoting it among designers and on fashion platforms. Hideto Tanimoto, general manager (Bemberg sales & marketing), Asahi Kasei Corporation shares the company's vision with Meher Castelino.
How did it all start for Bemberg?
The origin of Bemberg dates to the late 19th century, when chemical fibres had just been developed. In 1928, Asahi Kasei introduced a textile production technology developed by JP Bemberg and, after three years of research, Asahi Kasei became the first company in Japan to successfully produce this artificial fibre. In 1931, Asahi Kasei built the Bemberg plant in Nobeoka City in Miyazaki prefecture, and started operations. Thanks to the untiring research and technological innovation, Asahi Kasei is now the only manufacturer of Bemberg fibre in the world. Due to our systematic approach and commitment towards quality of everything we are into, we have been able to maintain this plant in production since 1931. Bemberg is used for lining fabrics, outer wear, traditional wear, intimate wear, athletic wear, home textile, etc.
Since Bemberg is from cotton linter-a raw material that is pre-consumer waste-where does the company procure it from? What is the production quantity of the fibre in a month?
It comes from India, the US and China. Currently, we manufacture around 1200 MT per month.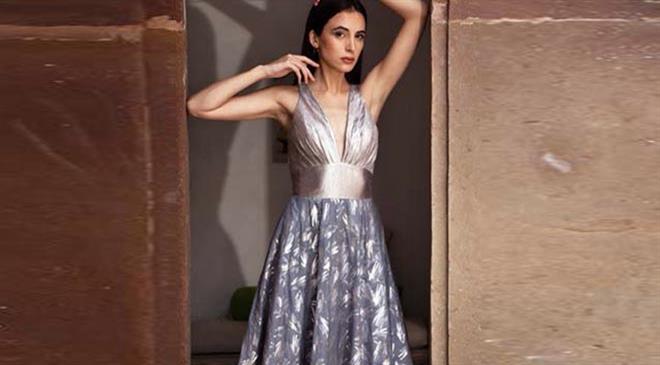 What is the process that the Bemberg yarn goes through?
We have to make a spin solution containing cellulose. For that we have to dissolve cotton linter with a chemical solution. This viscous solution is then passed through a spinerette to draw the fibres of desired number of filaments and denier. After the extrusion, the chemical solution is recovered and hence only cellulose remains, which forms the yarn. This yarn is then wound on the desired packages, checked for defects and then only the ones that achieve quality grade are packed for dispatch.
What is the USP of the Bemberg fibre?
Bemberg is a unique fibre. It is a pure and regenerated cellulose fibre manufactured using cotton linter and only by Asahi Kasei. Sheen, beautiful colours, better moisture absorption and release, gliding smooth textures, etc are achieved in the fabrics made from Bemberg yarn. One of the main features of Bemberg is comfort that it gives to the wearer. Nowadays, the inclination towards comfort has also significantly increased along with the appearance of garments.
How is the fibre marketed? What is the marketing and communication strategy?
Currently, Bemberg yarn is sold in India, Japan, European countries, the US, and many other countries in Asia. Bemberg yarn is marketed as a premium and sustainable fibre that has certain unique characteristics and can be used for niche products. We want Bemberg to be known as a sustainable, premium yarn with unique features and which is used by some of the top and niche players in the textiles and fashion industry. We currently have a website for the world and also an India-specific one. This year we participated in a major fashion week for the first time, and have started communicating through Instagram and Facebook.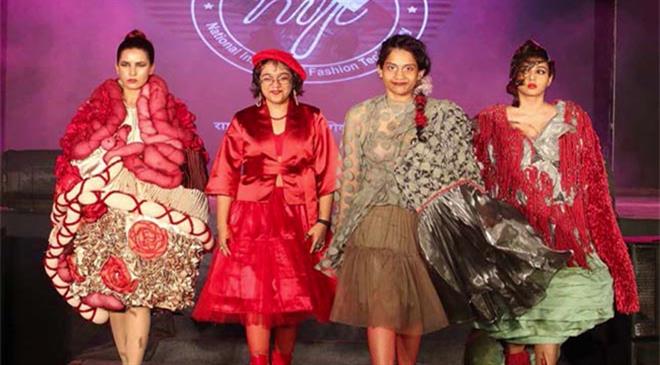 What are the different certifications given to Bemberg?
Bemberg has acquired various certifications and most of them are related to sustainability:
1.
INNOV-HUB SSI: Innovhub is an Italian company offering various certifications. One of the certifications they offer is for biodegradability of textile materials after rigourous testing. They measure the percentage of aerobic biodegradability in mature compost and the degree of disintegration of textiles. Bemberg has received this certification because of its biodegradability and compostability.
2.
Global Recycled Standard (GRS): Products certified for GRS are textiles made by recycling pre-consumer material and that have product traceability from raw materials used to finished products shipped.
3.
ISO 14001: Asahi Kasei obtained ISO 14001, the international standard for environment management systems, in recognition of the establishment of systems to continuously reduce and prevent the environmental impacts of its corporate activities, product and services. Bemberg is also a part of this. For us, environment-friendliness is not a destination but a way of doing busines.
4.
OEKO-TEX Standard 100: The STANDARD 100 by OEKO-TEX is a worldwide consistent independent testing and certification system for raw, semi-finished and finished textile products at all processing levels. It aims to level out global differences regarding the assessment of possible harmful substance in textiles. Bemberg has received this certification confirming that it does not have any harmful substances, making it safe for human use.