We have lost the plot in garmenting
The Indian textiles and apparel industry is in a flux. While certain sectors have things going great guns for them, others need to rise up to a host of challenges. The apparel sector, for its part, has been virtually stagnant with roughly 5 per cent of the global market share for a few years now. During the recent Fabric of Change Globalizer Summit in Bengaluru, Subir Ghosh had a quick tête-à-tête with Neelesh Hundekari, a keen observer of this industry. Hundekari is a Partner in the Consumer and Retail Practice at AT Kearney, and has over two decades of broadbased consulting and industry experience. He has a strong understanding of the Indian consumer, retail market dynamics, and the operations and supply landscape in several consumer categories such as apparel, textiles, accessories, food and beverage, personal care, and gems and jewellery. He sits on the CII Core Committee on Luxury and Lifestyle and also the CII National Committee on Textiles.
How do you see the Indian textiles and apparel industry as a whole shaping up over the next few years? Do you think things look good?
Things look good, but they could be better. If you look at the upstream part of the value chain, which is yarn and fabric, India has a solid competitive advantage, maybe more in yarn and less in fabric. In garmenting, we have lost the plot. In terms of retail, it is an attractive market, one that will evolve on its own. I think there are quite a few opportunities. First, we could get a greater share of the fabric market globally. We could also get a way bigger share of the garmenting market. But that will need significantly bold policy initiatives like thinking of large labour-intensive parts of the country like Bihar and Uttar Pradesh and promoting the industry there in a big, big way. Nobody is doing that on a big scale like, say, MAS does in Sri Lanka. It is appalling that we don't have largescale players in this country, but just a handful in this space. In case of fabric, what we should do is not focus on the commoditised segments. In India, to do scaled businesses is difficult; to do skill-oriented businesses is easier. So, focus more on technical textiles or value-added fabrics, but not in the mass segments where cost is a differentiator. I think Indian businesses in both yarn and fabric need to up their product development ability-to be super good in terms of being responsive to customers, in producing samples, taking up challenging products to do and turning them around really fast, being very sharp on delivery times. Other countries deliver much faster and their order compliance is much better.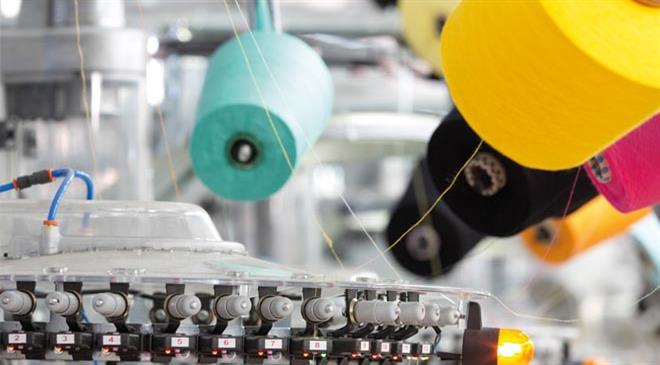 All that you mention are related to exports. How and when do you expect exports to look up?
That is a difficult question to answer. We are not part of any of the free trade agreement (FTA) clubs. So, that requires a different level policy intervention to get into the space for instance that has been vacated owing to the Trans-Pacific Partnership (setback).
What about the existing FTA with the Association of Southeast Asian Nations (ASEAN)?
In terms of our exports to Vietnam and Cambodia, or even China or Sri Lanka, we see that more and more of the world's fabric production is shifting there. Those are the hubs. If we are not getting a share of the fabric or garment production there, we should at least get a share of yarn or fabric exports to them. There is some work to be done there. Talking about Indian companies, do they supply to the largest customer in every category? Do they have a significant share of the wallet? You will find companies take on customers with whom they will be able to do more business with.
There needs to be a concerted effort...
A lot of that happens at the enterprise level. I don't think the government or anyone else can do anything about it. They (the companies) have to do it on their own. But there are things like power costs where we are a little higher than other countries. Those things therefore can make a little difference in terms of competitiveness.