Are there any other technologies in the pipeline?
Yes, we always look to innovate and improve our product offering which we are looking forward to presenting but unfortunately, we can't reveal much more at this stage.
Fit is still a major concern. How do you deal with it?
Fit sample is one of the most critical stages in our process. In order to ensure this is working smoothly, we have implemented the following steps:
Our PDD department manages the process from the development stage until the bulk order. In this way we keep all our knowledge in one area, this allows us to follow the customer corrections in a professional way, to be able to adjust the pattern correctly, and finally to send a full product file for bulk production (including all necessary technical details/instructions).
In addition, each factory has a dedicated technical team that inspects the fit sample process, analysing each stage: operations, sewing (measurements), pressing-to ensure samples are meeting the customer requirements as well the quality standard levels.
To support this, we have just recruited a very experienced global quality manager in Vietnam. One of the team's major tasks is to ensure that all fit samples are reviewed in real time and approved in the first fit session with the customer, shortening the lead time, improving the quality, and delivering a garment that answers the market's needs. 
It is their responsibility to manage the right team in every factory, to use the best technical team to lead the fit sample, as well to make sure that no matter which production site we are using; all the operational procedures are being followed to ensure that production meets our standards, and that the customer can see and feel what we call 'the Bagir fingerprint'.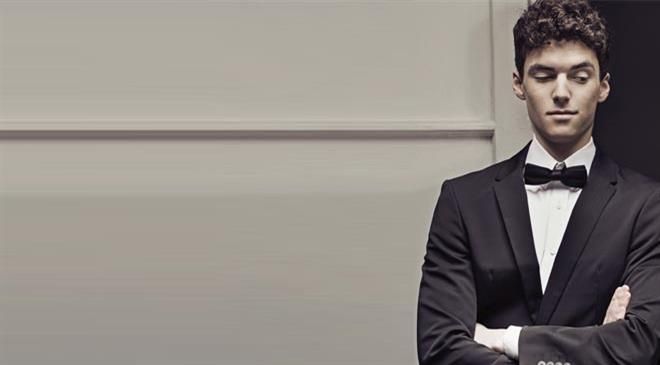 Which are your major markets? Are you planning to expand to any other markets in the near future?
Our major markets are the US and UK. We have also recently expanded the business into France, South Africa, Mexico and Australia and we plan to use our London marketing and sales office to penetrate further into the new markets in the EU. It is also important to take into consideration the globalisation and online trends which are turning the markets and the industry into a 'borderless' one.
How many production units do you have? Where are they located? What is your total production capacity?
Egypt: 2,000 tops and 2,200 bottoms per day; Vietnam: 2,200 tops and 2,550 bottoms per day; Ethiopia:  700 trousers per day climbing to 3,200 within 1 year, plus jackets coming into play in H2 2018. In addition, 1,600 items of basic workwear per day.
From where do you source your fabrics and trims?
The group sources fabric from mills based in China, Korea, India and Vietnam. Trims are sourced mainly from China, Vietnam and Israel (to enjoy the duty-free benefits from Egypt to the US).
How do you see this vertical evolving in the next 4-5 years? What will be the impact of IoT, AI and other such technological innovations on this vertical?
Similar to how we see the industry turning 'borderless', we view the coming years as an opportunity to embrace innovation, to improve systems and develop new platforms to allow our customers to place orders how they would like. In addition, there are actions that we, as manufacturers, are taking-one is internal and it is a process of upgrading our IT capabilities and skills to monitor and control production in a much better, efficient and more accurate way. The market has become very price-sensitive in recent years (mainly due to the online impact) and the reality is that every cent counts; so, we believe that by deploying new a ERP system we will be able to cope with the competition and improve our service. Though it is quite a challenge, our plan is to start and implement the new system in Ethiopia which we see as the group's future growth engine.
How has been the performance of the company in the last two fiscals? What are your expectations for the next fiscal?
Overall, 2016 was an important year for Bagir. The company reduced overhead costs across the business by 30 per cent, reorganised production to focus on three manufacturing geographies in several production sites in Egypt, Vietnam and Ethiopia, targeted new clients in the US, the UK, Europe, South Africa and Australia, and generated positive EBITDA of $1.6 million. On the back of these achievements, the company raised $10.3 million in two private placements, the proceeds of which enabled the company to execute agreements with its lenders to clear all bank debt, significantly strengthening our financial position. The company made further investment, as was announced in February 2017, in order to expand capacity in the production site in Ethiopia.
Financial highlights - 2016 vs. 2015
The company generated revenues of $64.1m for 2016 in line with expectations in the US, the UK and other markets (including Europe, South Africa and Australia). The reduction from the previous year (2015: $75.2m) was mainly attributable to the reduction in sales from M&S and to shifting to sales net of fabric with a US customer;
We recorded positive EBITDA of $1.6m in 2016-demonstrating the successful execution of the Recovery Plan reversing an EBITDA loss of $(4.3m) in 2015;
Gross margin increased strongly to 16.4 per cent in 2016 compared with 11.6 per cent in 2015-driven by a mix of cost efficiencies and higher margin sales;
Reduction of overhead expenses by c.30 per cent compared with 2015;
The net income in 2016 amounted to $9.9m (including $13.3m financial income from debt write-off, attributed to the clearance of the bank loans), compared with net loss of $11.7m in 2015;
The cash and cash equivalents at December 31, 2016 amounted to $8.6m (2015: $7.5m).(KD)