We are largest denim fabric manufacturer in Uzbekistan
BCT Denim, a part of PetroMaruz Group, has just begun its operations since a year. It is a vertically integrated textile company that is committed to grow its own indigofera, BCI cotton and organic cotton for production of its denim fabrics and garments. In an interview with Fibre2Fashion, Muzaffar Rakhmatov, Owner, BCT Denim, chats about the journey of BCT Denim so far and the latest technology and best practices it is engaging in to ensure high levels of accuracy and quality at every level of production and processes.
What is the size of the textiles industry in Uzbekistan? Where does the country stand with respect to the global textiles market?
Textile industry of Uzbekistan is growing at a fast pace compared to other textile exporting countries. Currently, exports make up only about $3 billion, however it has been expanding at parabolic rates in the recent years mostly due to focus on social responsibility and environmental sustainability with strict controls in place regarding decent work conditions and ethicality.
What is Uzbekistan doing to boost its textiles industry? What government initiatives are being taken for the long-term growth?
In 2017 Uzbekistan had initiated a programme of private operation of the cotton fields called 'cotton cluster economy'. We were the first 'cotton cluster' company chosen as a pilot in order to prove the concept. Once proven successful, a wave of 'clusterisation' has begun and there are currently over 90 cotton clusters. This has led to a very positive effect on the quality of responsible cotton, sustainability and general wages in the farming industry. Uzbekistan textile business development is focused on lean approach and eco-friendly manufacturing. Government is working very hard to make textile industry strong and competitive in the world market.
You just started your company last year. How has been the journey so far? How many people do you employ at present?
Overall the denim journey has been quite a positive one with the support of international denim business experts. Our holding company has been operating in Central Asia and Europe since 2000's and employs over 14,000 people worldwide. BCT denim division is just one of the companies in our group and it has begun operating since last year, however it is growing organically at a quick pace. Right now, we employ 1500 talented people at our denim and jeans manufacturing facility besides having responsible cotton and indigofera farms.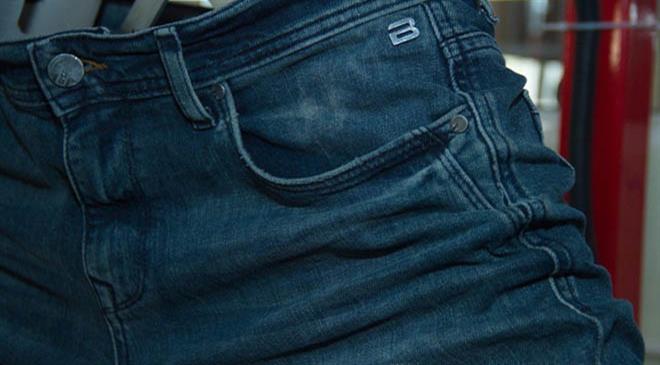 Where are your manufacturing units based at?
Our production units are based in the ancient city of Bukhara, Uzbekistan. Bukhara city's historical colour has always been blue and fits very nicely with our indigo to reflect the denim soul. This culture makes us deeply focused on the production and we are all about denim.
Where is your indigofera and organic cotton farming done? Does it fulfil all your sourcing needs of raw materials?
Farming is done at the Romitan district of the Bukhara region, where we operate 8000 out of 50,000 hectares of fields. Our fields fulfil all of our cotton demand. Meanwhile, we are growing indigofera at our farms and aiming to steadily convert our production to natural indigo colours.
What are the latest technology and best practices you follow to ensure flexibility, high levels of accuracy and quality at every level of production and processes?
The complete vertical integration of our textile unit means we have the ultimate flexibility. Our group operates from cotton to ready garments, such as growing the cotton, ginning, spinning, dyeing, weaving, fabric finishing, garment stitching and jeans laundry. All the above processing units are owned and operated by our company. This means that we have total control over each step of the production from seed to garment and can serve the customers in a smart way!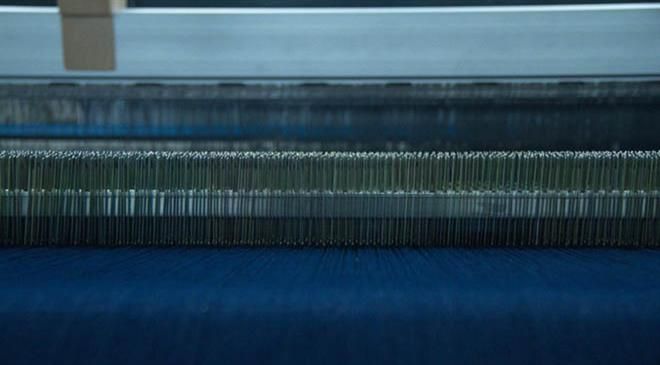 What is the annual production capacity of denim and other garment categories at your factories?
We are the largest denim fabric manufacturer in Uzbekistan. Our annual capacity is 18 million linear metres of denim fabric, and 1 million pairs of jeans per month.
Which segments do the denim garments cater to - mass or premium?
We cater to the premium segment, but we also have core fabrics to offer.
How is the demand of your products domestic versus oversees?
Domestically the demand is relatively small, however the demand from CIS countries is growing quickly.
Which are your export markets?
We export to CIS, Europe and US.
What are the new innovations, fabrics, materials and forms of productions you are currently working on?
We are always trying to innovate around sustainability. Now we are experimenting to see how the same quality denim can be achieved by using less water, chemicals and dyestuff. For the same we have couple of projects in the pipeline.
What are your sustainability goals for the next few years?
BCT's most important policy is to respect the environment. Our investment aims to save the planet resulting in responsible consumption of natural sources and raw materials by preventing wastage of the same. Our next year goals are 'Circular Economy' in water recycling, less chemical usage, energy management, waste management, Industry 4.0 and automation for RIFT to keep minimalism.
Any expansion plans or major announcements for 2020?
In 2020, we are planning to upgrade our ginning facilities in order to increase our efficiency. Also, we are converting a substantial part of our farms into the capillary watering systems. In addition to that, we have made our fibres completely contamination free. (PC)