We are working towards Industry 4.0 with help from a Made Smarter grant
UK-based Bindatex provides specialist processing and cutting services to material manufacturers and end users. In a chat with Fibre2Fashion, its managing director Chris Lever talks about the major achievements of the company through the years and its future plans.
What are the kind of services provided by Bindatex to various sectors?
Bindatex Advanced Materials Cutting is an ISO 9001-certified company that specialises in precision cutting of 'difficult to cut' materials for aerospace, automotive, health care and energy sectors, to name a few. We have vast experience in handling and cutting non-composites and composite carbon and glass fibre pre-preg materials in diverse formats, including unidirectional (UD) tapes and sheets, thermoplastic carbon fibre pre-preg, woven fabrics, multi-axial fabrics and non-woven materials.
Which are the milestones achieved since the company's inception in 2004?
Since Bindatex was established, we have had many milestones that have made the business what it is today. In 2007, we shifted from supplying materials to the book binding industry to slitting composites, which is what the business prides itself in. In the last six years, we have come from employing our first employee in 2013 to recruiting our 12th staff member in August this year.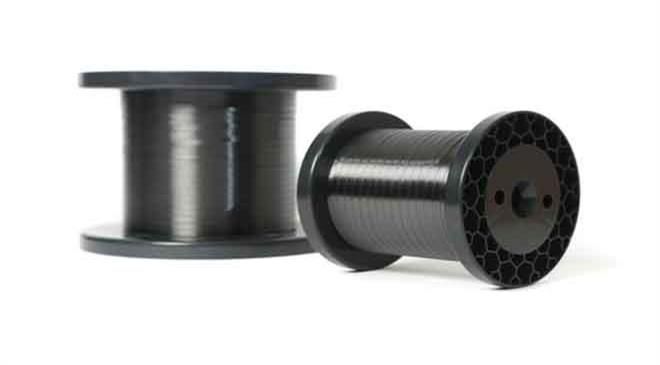 What were your major achievements in 2018?
In 2018, we moved to our new premises. This has allowed us to grow and increase our capabilities. Consequently, we recruited four more employees and invested in a new machine. To add to this, we have nearly doubled our turnover from the previous year.
What kind of machinery do you use for the textile industry?
The types of machines that we use at Bindatex are bespoke slitting and winding machines, sheet cutting machines and die cutting machines.
How much do you re-invest in your machinery each year?
This year we have invested approximately 7 per cent of our turnover in new machinery. This is only going to continue as our business grows.
Are your machines and processes Industry 4.0 compliant? If not what steps are you taking in that direction?
We are working towards Industry 4.0 with the help of a Made Smarter grant. Made Smarter is a government initiative to encourage greater use of digital technologies across UK manufacturing. There is currently a pilot taking place in the north-west of UK where funding is available. We are about to develop a road map to plan the route of our journey to being Industry 4.0 compliant. With this grant, we are looking at developing data capture to analyse and evaluate how efficiently our machines are working. We are also mounting sensors on our cutting machines to generate real time information. This will lead to a higher amount of accuracy and lower downtime.
Who are your major competitors? How do you wish to tackle them?
We tackle our competitors by providing better accuracy and higher quality products, a narrower slit and better customer service. This level of precision across the board is the best way to tackle competition.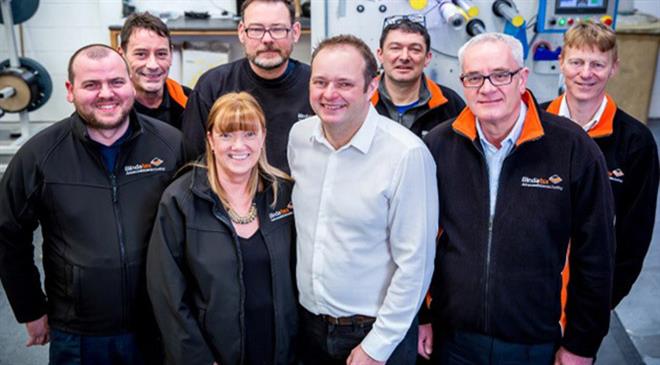 Which are the geographies you sell to most in the textiles niche? Where do you want to expand in future?
Our main export markets are Germany, France, Holland, Switzerland and Spain. Looking ahead, we aim to export more to mainland Europe.
What are the new technologies you are working on?
We are working on new sensors for our machines to track their performance. We digitally record the widths of spooling, allowing us to monitor slit width and provide documentary evidence to guarantee specification to the customer. We have also developed the machining technology that enables us to slit composites and materials to 1mm in width. Few companies have the capability to do this right now.
Any challenges you face during the precision cutting process?
The hardest challenge that we face when slitting is keeping the temperature and the environment right for the material. Because we are slitting to such a small width, the risk of the material breaking is quite high. Another challenge as we grow is being able to recruit a high quality workforce. Thinking longer term, we are assessing the potential of taking on apprentices.
How do you manage waste produced during the precision cutting process? Is there any recycling process involved?
Unfortunately, there isn't a large enough demand for recycling to be viable. I believe as the use of composites gets more and more popular, the need for recycling will become greater and it will be a possibility. A higher volume of thermoplastic waste will be required before recycling takes place.
How is the future going to be for specialist processing and cutting service providers in coming years?
I strongly believe there will be a growth in precision cut composite and tapes in the future as the demand is getting higher. (PC)