Which hats at Bollman are popular in the domestic and international markets?
In our Kangol brand, we are seeing strong trends coming from our berets and bucket shapes, known as 'the casual'. While these silhouettes are also strong in our Helen Kaminski brand, Helen Kaminski has a strong presentation and interest in wide brim fedoras and gaucho crown styles. Our bailey brand is dominated by fedora shapes as well as ivy and pub cap styles that are popular today.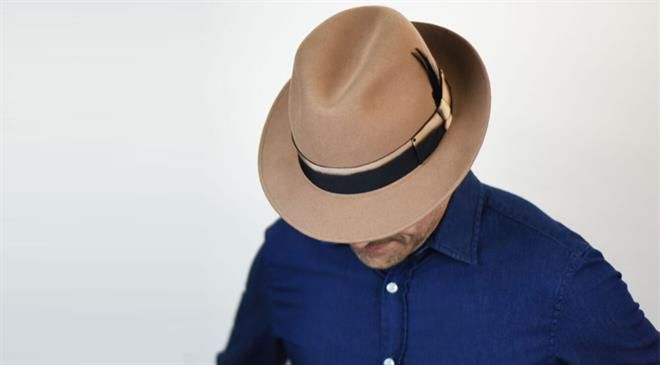 How many collections do you come up with each year for all your brands? Are the collections the same for the United States and abroad?
We release two collections per year for most of our brands: spring/summer and autumn/winter. These collections are released globally with some 'special make-ups' added for certain markets.
Which are your best selling and signature products? Which points of sales are working well for you in the domestic and international markets?
Our Kangol brand's signature products are the casual, berets and the 504 shape which is a flat cap. Pullons and baseball caps are also strong sellers for Kangol.
For our Helen Kaminski brand, the crocheted raffia and braided raffia styles in brimmed fedoras and open crowns are the strongest styles. 
Our Bailey wool felt, fur felt and straw fedoras and ivy caps styles are the signature styles. 
We continue to see growth online at hats.com, baileyhats.com, kangolstore.com, and 
helenkaminski.com along with approved online retailers. 
What is the number of pieces manufactured annually?
We manufacture roughly about 500,000 units per year at our US factory with an expectation of growth for this year and next.
What has been your growth story?
Our revenue is up 12 per cent over last the year and we anticipate continued growth.
How do you dispose off textile and raw material waste?
We have been working on recycling and upcycling our wool felt waste, including utilising the material for plant growth.
Where are your manufacturing units located? What is the production capacity?
Bollman owns America's oldest hat factory in Adamstown, where we are producing about 500,000 finished hats per year on one shift. This is only about 10 per cent of capacity production.  We also operate a wool scouring plant in Texas.  In addition, finished hats are produced in other countries, including Sri Lanka, Taiwan, Vietnam, China, England, Italy and Mexico.
Where do you source raw material from? What kinds of machines do you use for manufacturing?
Wool is a primary material for our manufacturing process. We use carding, felting, sanding, blocking and various sewing machines. We also use wool yarn and polyester blend yarn for our knitting operations. Woven straw hat bodies are brought in from Ecuador and Asia and blocked and sewn at the US factory. Fur felt bodies are procured from Europe.
What are the future plans at Bollman?
For the first time, Bollman Hat Company has created The Bollman Hat Company branded makers' collection. This collection consists of 12 men's and 12 women's hats and is named after 24 Bollman Hat employee-owners who each have 35 years or more of service.  The hats are sold exclusively at our website hats.com and our first ever store in Santa Monica, California.  Please visit our YouTube channel to see our newly released video celebrating our 150 years at www.youtube.com/watch?v=tlMbC_iaQT0&t=2s
We are working to expand our leading brands into more retail locations throughout the world and expand our top brands into other accessory categories. (HO)