Do the fabrics designed at Maglifio Ripa take into consideration the amount of water required?
Definitely, yes! As time goes by, every year water consumption per metre of produced fabric decreases. The textiles sector could not exist without water, but today systems do exist that cut down its consumption radically. We cannot also forget that eco-sustainability is very expensive for both producers and purchasers. We are working on making our customers aware of the importance of choosing and purchasing a sustainable product, to the extent that this summer we will be launching a collection called Earth which will aim at collecting our most sustainable products. Furthermore, some months ago we launched a collection of fabrics based on the 100 per cent bio EVO yarn, produced by Fulgar which is extracted from the castor oil plant. There is no water consumption in the process.
What would be your suggestions for reducing water consumption / pollution in the textiles industry?
(i) Constantly upgrading technology.
(ii) Recycling and using alternative eco-sustainable sources.
(iii) Monitoring consumption and developing eco-sustainable fabrics.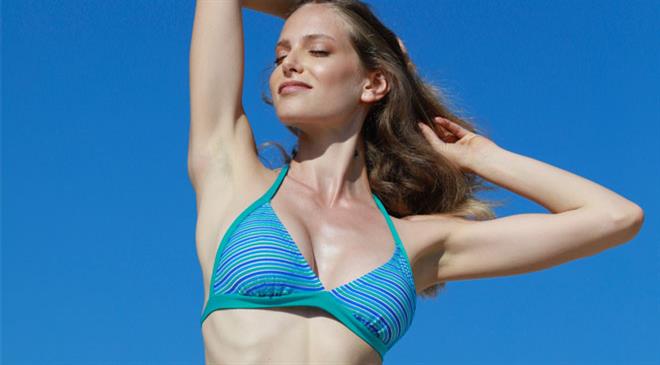 Tell us about your collection of fabrics using Roica. How does it contribute towards making your fabrics valuable?
Our Deep Range features a selection of classic knits in different weights created with a special Roica Colour Perfect family of premium stretch yarn, which lends an incredible depth of colour to the finished fabric. The great difference between an item from our Deep Range and a similar item without the Deep stretch is undeniable. Deep also lends great comfort and fit to the finished garment thanks to the introduction of Roica Eco-Smart family, a world-first GRS-certified premium stretch yarn that ensures the recycling of production residues up to 60 per cent.
What are the challenges in keeping the production processes and products eco-friendly?
The challenge lies in educating about sustainability. Education needs to be offered and required. It must nearly be taken for granted as well as considered a unique and precious value. In such a harmful sector for the planet as the textiles sector, you need to stand out not only for quality and creativity but also for your eco-friendliness. This is the idea that must be conveyed especially to our customers who are not willing quite often to spend some little extra money for a green product.
How sustainable are your methods of extracting natural fibres? What about the health of the forests?
Our natural fibres are eco-friendly. Maglificio Ripa has been sharing the Detox project by Greenpeace for two years for healthier textiles. We are proud of joining the project which features an additional added value to the route we have undertaken and always followed, and thanks to which over the last few years we could stand out as pioneers both within the framework of the territory protection and the ethical and sustainable protection too. We are strongly and actively committed to supporting both textiles for clothing which must really be free of harmful substances as well as a never-out-of-fashion ethical and sustainable production. Having joined the Detox project means to have already removed eight groups of polluting and harmful chemical substances from production processes and going to progressively remove another three groups of substances by 2020 whose current replacement is deemed to be difficult or even impossible under the current state-of-the-art technologies. The negative impact of these 11 groups of substances still used in textiles industrial processes is now unanimously recognised.
What are the future plans at Maglifico Ripa to stay sustainable?
Never miss a single step on the way to sustainability. Never surrender. (HO)