World's first plant-free viscose-rayon fibre
Australia-based biotech startup Nanollose is using advanced cellulose technologies to generate new and improved fibres and other materials in an environment-friendly and sustainable manner. CEO Alfie Germano tells us about the path-breaking discovery and journey of making plant-free cellulose for textiles.
Tell us about the story of Nanollose. How did you come up with the idea of plant-free cellulose?
Interestingly, one of our founders Gary Cass is an agricultural scientist. He discovered our plant-free cellulose, which actually materialised over a decade ago while working on a vineyard serendipitously when he mistakenly flooded a vat of wine with oxygen. What remained from his spoilt batch was a leather-like substance, which came from a friendly bacterium called acetobacter, which feeds off the wine. It is ironic that a mistake made decades ago could potentially and positively impact a new sustainable fibre solution.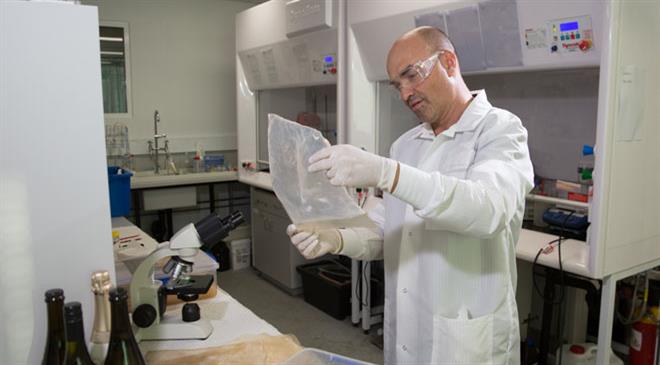 What is the kind of research that went into developing such a unique fibre?
Following the initial discovery, Cass spent years contemplating potential uses for the fibre-like substance. Then in 2006, he teamed up with Perth fashion designer Donna Franklin and released the world's first dress made from wine. And in 2014, he showcased a dress made from beer at the World Expo 2015 in Milan. While these dresses were only for marketing and experimentation purposes, it wasn't until late in 2017 that the company produced what we believe to be the world's first plant-free viscose-rayon fibre.
We humbly feel that this is a significant global breakthrough for the textile and clothing industries when you juxtapose it against the current viscose-rayon norm, where the fibre is made from cellulose, which is extracted from trees using environmentally challenging processes. So it has been a long journey, but we are now accelerating the commercialisation of the Nanollose technology and aim to make significant progress in being able to provide a sustainable alternative to the clothing industry over the next 12 months. 
Please explain this entire concept in layman's terms.
In layman's terms, today we cut down trees to make fibres and clothes. Nanollose is a company that has developed a technology to use liquid waste and convert the same into fibres that can go into the making of clothes. Less trees will be cut down in future. 
Our cultivation or cellulose comes from an eco-friendly fermentation process that requires very little land, water or energy. Certain microbes can be introduced to liquid waste streams from various large-scale industries like beer, sugar and food juices. These microbes convert this liquid biomass into cellulose. From here, we apply our technology to the plant-free cellulose, which converts it into valuable fibre for the textile and clothing industries. 
Is it cheaper to extract cellulose fibre through biomass from waste products? What is the process involved?
The early stage indication is that we can expect to become cost competitive with traditional plant based methods of extracting cellulose over time. The procurement capital expenditure is lower as we don't require vast acres of land to grow trees or cotton, and our process excludes the need for large industrial processing plants like those used to extract cellulose to create rayon fibres from wood pulp. Another factor is the lower feedstock costs from repurposed waste streams over time that will assist in equalising cost to industrial norms. 
Another factor in lowering cost is around growth cycles. Our growth and harvest cycle for microbial cellulose is 18-20 days compared to the 6-8 months needed to grow cotton or the 12-18 years to grow trees.
This significant rise in yield cycles is a plus when building capacity and speed to market and we have commenced talks with raw material partners to plan and scale up the MC supply chain.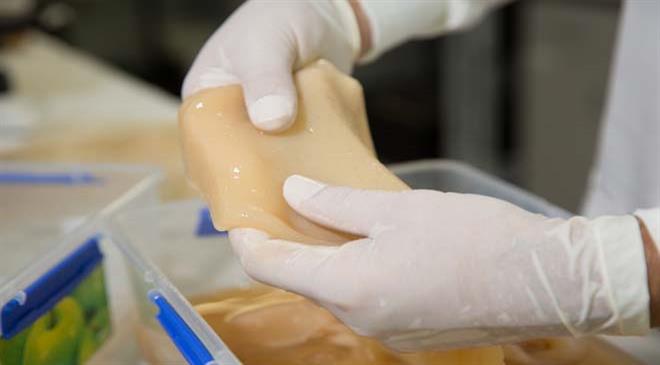 Where is your unit located? What is its capacity? Where are you sourcing all the waste products from?
We are headquartered in Perth, Australia. We have a small-scale research and development facility and work with a local world-class industrial lab. We don't plan on building a larger-scale facility at this stage. Instead, our vision is to license and partner with various industrial third parties to manufacture our plant-free cellulose, which will then be converted into sustainable fibre products. 
The infrastructure is out there ready to be augmented or repurposed. Or as we say, we don't make the dots, we connect them.
In terms of sourcing the feedstock, we have initially been talking with a coconut industry partner in South East Asia. We are making steps to secure pilot-scale and ramp up supply levels of microbial cellulose. Our next step is to secure other sources of liquid organic waste (beer, wine, sugar) as a feedstock in order to continually build a larger and diverse scale of microbial cellulose.
Working closely with these industries is where we have unlocked significant mutual benefits. Each year companies pay millions to treat and properly discard their waste to be water compliant. Together we can work on a supply chain that could repurpose the waste, reduce costs and create new industry opportunities.