Things had to change
Sourcing at Magic, a subsidiary of UBM Fashion Group is one of the leading trade fairs for the entire global supply chain in the fashion industry. With over 40 countries represented, Sourcing at Magic attracts designers, brands and retailers alike to discover what they need to move their business forward. Christopher Griffin, President of Sourcing at Magic, UBM Fashion talks about sourcing trends, Magic Japan and gives us a sneak peek of the summer edition of the show.
How has Sourcing at Magic evolved over the years?
Sourcing at Magic has shifted focus as the market shifted. So, today we bring a lot of education to the show floor regarding topics such as wearable technology, automation and sustainability - factories have a thirst for information.  We've also worked hard to make it easier to navigate the show floor and find the right factory.
Please give us a percentage-wise break down of menswear, womenswear, kidswear, home textiles, accessories and footwear exhibitors at Sourcing.
The breakdown would be: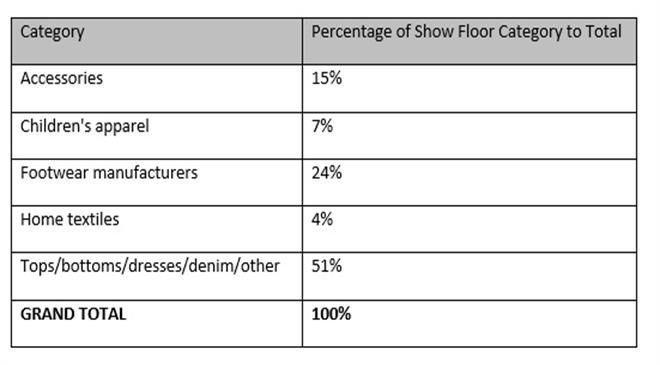 How have sourcing practices changed in the times of Brexit, circular economy, sustainable living, wearable technology and thrust on consuming homegrown fashion?
Big brands and retailers are demanding that factories stay current on technology and innovation. If you've seen Riverblue, you know that things had to change.  We have hit a tipping point in terms of everyone in the supply chain taking responsibility for how our production impacts the environment.
How do you curate brands at Sourcing?
Since our exhibitors are factories as opposed to brands, the curation comes into play as we floor-plan the country pavilions.  We try and put the smaller pavilions at the front of the show-as well as certain dedicated areas like The Denim District and The Fabric Zone.
Which geographies are the exhibitors and buyers from at Sourcing? Which countries are the top five exhibitors at Magic?
Our February show had factories from 34 countries, with top five: 1. China 2. India 3. US 4. Africa 5. Turkey. Our attendees came from 67 countries; the top 5 were US, Mexico, Canada, China and Panama.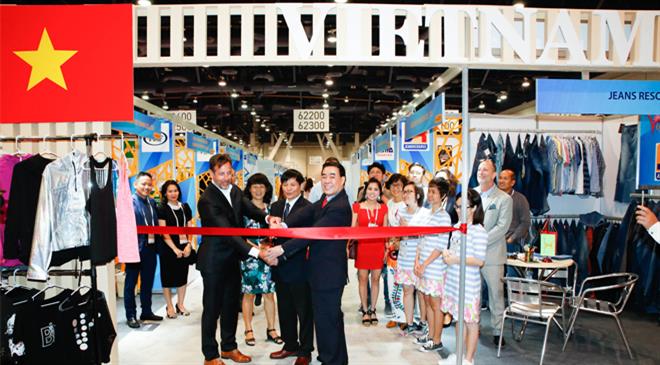 What major trends will be dominating Sourcing in Vegas this August?
1. Sustainability;
2. Factory automation;
3. Micro-factories;
4. Smart fabrics;
5. Denim wash techniques.
What is the scale of wearable tech displayed at Sourcing? What can be expected in 2018?
Wearable Tech was our focus category two shows ago.  It is still in its infancy, and seeking the best use in apparel.  Mostly, the direction it is taking now is in performance apparel and outerwear.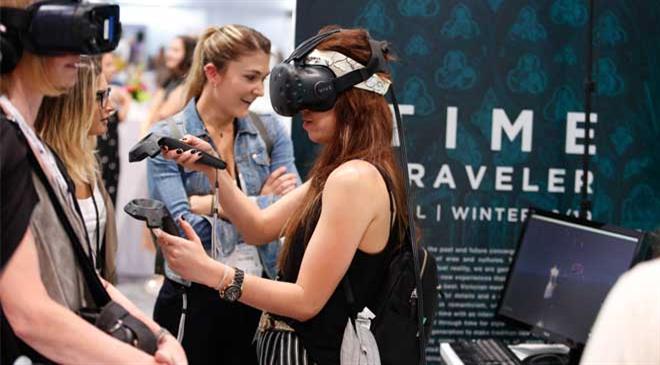 How was the response at Magic Japan last year? Is UBM planning any more shows in Asia?
We had a record attendance and square metres-it was well received by the Tokyo fashion community. We are hard at work building it into the fashion event for the Asian market.  As such, we do not have any plans at this time to launch another show.
Which are the hotspots for fashion in terms of design and inspiration?
Los Angeles has quietly become a major driver of trend-with designers like Tom Ford and Nicole Miller opting to show their collections here instead of NY.
What new can be expected at Sourcing at Magic 2018? What will the focus be on?
At each show we have a Focus Category or Focus Country or both-the February 2018 show Focus Category was Automation and the Micro Factory.  Our August 2018 Focus Category is: Using Innovation to Accelerate Sustainability in Apparel Production-Closing the Loop on Production, Processing and Recycling. (HO)