What is your capacity in terms of containers/tonnage and what percentage of this is for textiles?
The apparel industry is constantly evolving due to changing consumer tastes that require companies to meet changing demand patterns quickly. With our extensive pan-India road network, a dedicated team of personnel, and a fully-owned fleet of containers, we are able to meet the growing demands from the textile sector.
How environmentally sustainable is your operation, be it in terms of consumption of oil, diesel, or packaging material?
DHL SmarTrucking functions with automated solutions that use Internet of Things (IoT)-enabled sensors, which help with route optimisation and minimise fuel wastage, for example, by reducing instances of long and wrong routes, and avoiding routes with heavy traffic.
Globally, we are making further progress with our ambitious environmental strategy. We improved the carbon efficiency index by two index points to 32 per cent against the 2007 baseline. In doing so, DPDHL has exceeded its target for 2017 by one index point. On our path towards performing 70 per cent of our first- and last-mile deliveries with clean technologies by 2025, we are now at around 28 per cent.
To further support our 2050 zero emission target, the group plans to join hands with partners to plant a million trees every year.
Please tell us about SmarTrucking's USP?
Businesses today are highly competitive and many sectors are also changing. To remain in the reckoning, it is necessary for companies to find innovative ways to differentiate their offerings for their customers. Logistics will be a key element to this differentiation. DHL SmarTrucking can help businesses unlock customer value by supporting their business vision and enabling them to concentrate on their core competencies.
While there are a number of companies operating in this segment in India, there is no single player like DHL SmarTrucking in the Indian logistics landscape. The DPDHL Group has been in the logistics space for a very long time, so we are amply supported by a global, skilled and knowledgeable team that we are able to leverage to enhance our offerings. This heritage as one of the world's leading logistics providers with around four decades of India experience gives us an advantage when it comes to understanding the Indian customer.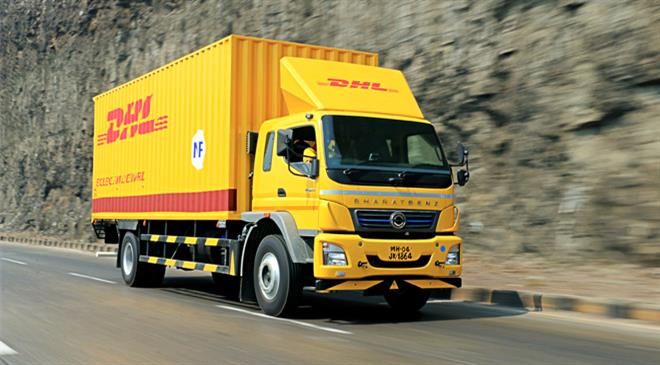 How well connected is SmarTrucking to tier II and tier III towns? What is the average time DHL's SmarTrucking takes to ship a product from Chennai to a remote area in North East?
We are running pan-India operations using a network of 21 Smart Hubs spread across the country. Shipping a product from Chennai in the South to Guwahati in the Northeast, for example, would take approximately 80 hours.
What are the challenges that the Indian logistics industry faces?
India is an important market for DPDHL Group. Road freight currently makes up a majority of the total freight movement and is the largest transportation segment in the country. However, in India, this segment is highly unorganised. This causes challenges for businesses as they face uncertainty in terms of shipment status and integrity and consignment delivery.
Technology-adoption as mentioned above is also a new challenge the industry faces. While there is tremendous scope for the application of new and emerging technologies to streamline Indian logistics, technology application and infrastructure development needs to keep pace.
DHL SmarTrucking was created in response to the changing market conditions in the Indian logistics industry, to leverage burgeoning opportunities, such as those in the e-commerce space. DHL SmarTrucking is the group's first step in accelerating the development and deployment of technology-enabled road logistics solutions across all our markets.
What are the future plans of DHL for India? Any major investment or expansion planned this year?
Our aim is to offer the fastest transit time, highest reliability, ease of use, end-to-end consignment visibility, temperature-control capabilities and real-time tracking that can surpass current industry standards. Our tech-enabled fleet of vehicles allows for continuous monitoring, with regular tracking updates and alerts to help businesses to plan their inventory effectively. As the most reliable linehaul express road network with 95 per cent reliability, we offer up to 50 per cent reduction in transit time as compared to traditional trucking. (HO)