A single brand architecture is more focused
Dollar Industries Limited has become one of the leading brands in the hosiery sector, claiming an enviable 15 per cent share in the Indian hosiery market. Managing director Vinod Kumar Gupta speaks to Fibre2Fashion about the market, changes due to the COVID-19 pandemic, and the recent brand restructuring of Dollar.
What percentage of your business was brick and mortar before covid-19? What changes do you see in the current times?
A large part of our revenue is generated through conventional brick and mortal sales. Currently, the ratio is 97:3. With an increase in sales across ecommerce platforms, we expect the percentage of online sales to accelerate up. During the covid-19 pandemic, the retail industry witnessed a gigantic shift in consumer behaviour and purchasing patterns as lockdown made it impossible for consumers to step out and shop at retail outlets. Ecommerce and online shopping emerged as the 'new normal'. The user-friendly interfaces across these platforms are comprehensive and the door-to-door delivery has made it a preferred method for shopping. 
We are adapting to the 'new normal' where work from home and virtual calls are the key to sustenance. Our industry is in the 'basic necessity' category and has periodic peak seasons. Therefore, we are expecting the sales and revenue to go up during festivities and winter season.
Additionally, as the government is easing restrictions in a phased manner, people are resuming work and things are getting back on track gradually.
The lockdown is being phased out in a calibrated manner. What percentage of your workforce has returned to work?
When the lockdown was imposed initially, things were very difficult across all levels and people were struggling to adapt to the new way of living. However, as the lockdown is being eased and restrictions have been lifted, things are normalising. 
During the lockdown, our employees were working from home as it was imperative for everyone's safety. There were no layoffs and the HODs were constantly in touch with their team members to keep them motivated. Additionally, a number of workers were stuck at our manufacturing unit. We arranged lodging and other essential services for them at the site to ensure their safety. 
Currently, we have resumed operations with 90 per cent of our workforce and are following strict guidelines of social distancing, wearing masks and sanitisation.
What percentage of labour force in your manufacturing units is from other states?
We have a 60:40 ratio of labour force across our manufacturing units, wherein 40 per cent come from adjoining states.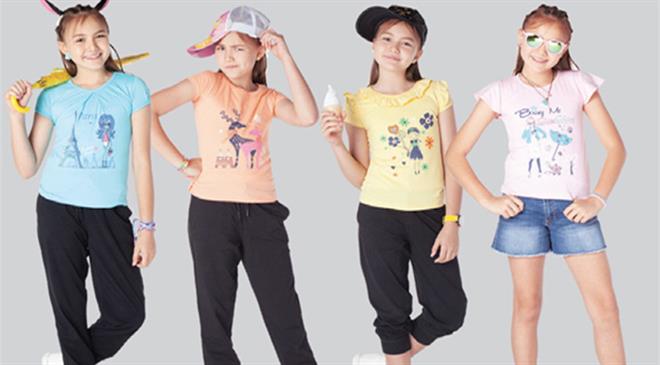 What changes have you carried out in your premises post easing in lockdown restrictions?
We are following social distancing at our work premises alongside utmost hygiene measures. We constantly monitor temperatures of our employees and have also installed sanitiser dispensing machines across our premises. We have discontinued the usage of common areas to avoid gatherings and also encourage video meets whenever necessary. 
Our HR department has also circulated an internal guideline for our factory workers, supervisors, visitors, contractual labours, transporters, etc.
Coming to the business of innerwear, what is the market size of hosiery brands in India? At what rate is the segment growing?
Currently, the market size of Indian hosiery brands is approximately ?1,400 crore. The usual growth rate witnessed in the past was 6-7 per cent. However, due to the covid-19 pandemic the same has come down to approximately 5 per cent.
Did you face any order cancellations with respect to exports? Which are your top 3 markets nationally and internationally?
Though we did not face any cancellations of orders, the supply was definitely delayed due to the prevailing lockdown and the pandemic. In India, our leading markets are Uttar Pradesh, Maharashtra and West Bengal. Internationally, Saudi Arabia, the UAE and Kuwait are our top 3 markets.
What percentage of your product line is for men, women and children? Which segment sells the most?
The men's category makes up 50 per cent of our product line, while the women's and kids category account for 30 per cent and 20 per cent of our products respectively.
Our menswear is the most selling segment of products. However, with our new communications strategy and our revamped brand architecture, we have managed to expand our female and kids' consumer base.
What revenue are you targeting for the current year?
Over the years, we have witnessed an average revenue growth of 10-15 per cent. And with the festive season round the corner, we are expecting to maintain the growth rate.
Any innovations that you plan to bring to your range of innerwear products?
We have already launched masks and PPE suits under 'Dollar Protect' category. Additionally, we are exploring anti-viral products across various categories. And we will share more information once things are finalised.
What made Dollar opt for brand restructuring and come up with consolidated brand architecture? What was the research that went behind it?
The rebranding exercise is a very conscious and calculated decision to basically create a youth-friendly image in the market. The new corporate identity, 'Wear The Change', is aligned with our business ethics to constantly evolve and innovate with the changing times and transforming consumer needs. We followed a rigorous process and researched extensively before we launched our new brand identity. From retail visits to reaching out to our stakeholders to doing a competitive review to attending brand custodian workshops and conducting consumer dipstick, we have done everything that was required before we unveiled our new brand identity.