Our new compressor is a disruptor
Coimbatore-based Elgi Equipments Limited is a global air compressor manufacturer with a broad line of innovative compressed air systems. Managing Director Jairam Varadaraj converses about Elgi's expansion into Europe and systems powered by the Internet of Things (IoT).
How would you describe the global market for air compressors? How is the demand within the textiles sector?
Demand for compressors is a function of industrial growth and capacity expansion. Industrial growth will necessitate upgrades to existing compressors due to high maintenance costs or better efficiency with newer technologies at one level and sustained industrial growth will result in capacity expansion that will generate demand for compressors. In most of the developed markets, a larger portion of the demand is from upgrades, while in developing markets, a larger portion comes from capacity expansion.
The tier 1 and a few of the tier 2 textile companies continue to either upgrade or expand capacity, whereas the rest have been quite subdued. The depressed equation between cost of cotton and price of yarn has had a dampening effect from the spinning sector.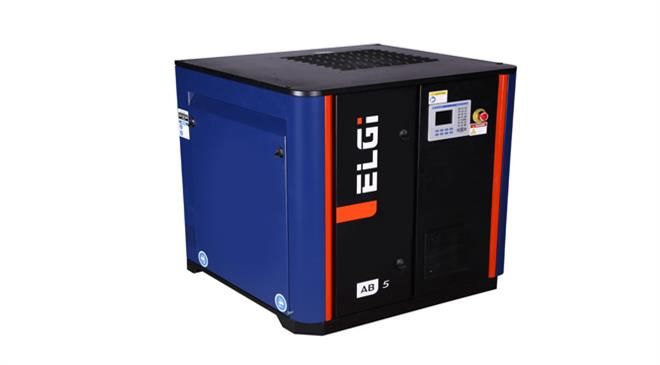 What percentage of air compressors and accessories manufactured at Elgi are used in the textiles industry?
That would be less than 5 per cent.
Besides air-jet weaving, ginning and spinning, where is the application of compressors growing?
Texturising is an area that requires large machines. But spinning, weaving and knitting are the mainstay.
According to you, what percentage of Indian manufacturers use oil-free compressors? Why is it hard for textile companies to migrate?
There are specific applications where oil-free compressors are highly recommended. Indian textile manufacturers involved in such applications do not always use oil-free compressors. I would guess that less than 50 per cent use oil-free compressors. The main reason for hesitation is the substantially higher upfront cost of oil-free compressors and their significantly lower efficiency.
Where-geography-wise and application-wise-has the adoption of IoT has powered compressors growing within the textiles realm?
IoT as a concept has been much touted in all industries. However, IoT as a value-adding tool has not been realised yet in most applications. In high-end applications where the cost of a breakdown is significant, IoT has gained traction. In 'normal' industrial application of machines, the solutions have not yet matured. 
A lot of work is being done on cost effective gateways, sustainable data platforms and analytics to create value for the customer. We are still in the pilot stage just like everyone, to build a total solution that can demonstrate tangible value to the customer rather the novelty value of IoT.
What will be your strategy to expand in Europe?
Within Europe we have identified subregions that we want to focus on. This is again using the principle of being focused in our approach. Till date in Europe, the primary focus has been Italy, and to a less extent France. We are now expanding this focus. Our major investment, if any, would be in the form of acquisition of distributors in Europe. This is not something we control fully as it takes two organisations to agree to come together. Besides this, our focus would be building the talent required to execute our strategy.
What innovations were showcased at Messe Hannover? Which of these were for the textiles industry?
Oil-free compressors are used in specialised applications and traditionally, these have been significantly less efficient than oil-lubricated compressors and substantially more expensive to buy and maintain. We have disrupted that traditional norm as what we have launched is oil-free. Our AB (Always Better) series of oil-free compressors are significantly more efficient than conventional ones-almost close to oil-lubricated compressors-and substantially more attractive financially to buy and maintain. 
We will continue to push the envelope on the AB series so that we eventually merge the current distinction between oil-lubricated and oil-free compressors. Even as we do this, we expand the boundaries of efficiency across all our compressors and we expect to be the best in energy efficiency very soon. For textile companies, the cost of power is a very high percentage of sales. Hence, efficiency of compressors is a critical requirement for this industry and thus we expect that our range of innovations on oil-free and oil-lubricated compressors is relevant for this industry.
What is Elgi doing to assist the textile industry in particular?
Elgi as a group has been very conversant with textiles, having a spinning business in the group. We understand the pain points of all types of customers in the textile industry. Our focus is on saving energy cost through audits and through uptime to reduce customer downtime.